History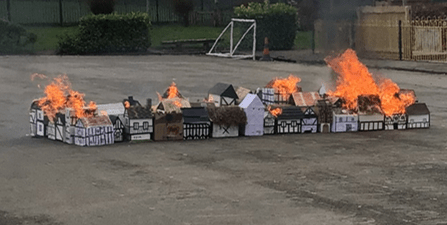 Intent
The History curriculum is delivered through an engaging creative curriculum approach of Topic or project based learning. In St. Margaret Mary's we want all children to be aware of their own history and of the changes within their own lives and that of beyond their living memory. We ensure that we inspire our pupils' curiosity to know more about the past and of the lives of significant individuals.
Implementation
In St. Margaret Mary's, History is delivered through 'The Voyagers' scheme of work which allows children to learn and progress through the knowledge and skills in a variety of units whilst ensuring National Curriculum objectives are fully met. To ensure planning for progression, specific units within the scheme are designated to Year One and Year Two, with some additional discrete History lessons, such as Remembrance Day.
Please see our progression map, to find out more about how children progression in their learning from nursery through to Year 2.
History Progression Map 2021.pdf
Geography and History long term plan
Please follow the link below to find out, how our children continue to progress through their knowledge of history in the junior school.
St Margaret Mary's Catholic Junior School: History (smmj.co.uk)
Find look at our curriculum plans, please follow the links to the year group pages.
Impact
Children will be inquisitive historians who have knowledge of their own history and the impact of others and will embed their use of questioning across the curriculum.