Good morning Year 2. Have you done your Joe Wicks workout today? It's important to exercise our bodies as well as our brains. You are working really hard Year 2, well done. Do what you can and try your best.
Come and See
At the end of your exploring about BOOKS, think and wonder about:
- all the different books you use in school and at home
- the people who use them
- how important books are
- a world without books.
Have a little chat about this with someone at home. You might want to make a simple poster to show your answers.
Phonics
See Monday or join in with this lesson here.
At the beginning of the lesson, it says Year 1. This is because the phonics curriculum is taught in the Early Years and Year 1 then we revise and practise our phonics throughout Year 2. This is great for consolidation and overlearning and to make sure it really sticks in our brains.
SPAG- children working confidently at Phase 5
Think of the suffix spelling patterns you looked at yesterday and on Monday.
Can you see the same patterns here?
Have you noticed another new rule?
If the root word has a short vowel before the last consonant (a,e,i,o,u using letter sounds not names), then you need to double the last consonant. fit- fittest.
This rule applies to other suffixes too. Watch the explanation on this video.
Copy the list below and underline where you have used the spelling rules.
English
Have a look at this picture from the story of The Three Billy Goats Fluff.
Think of some sentences to describe what is happening in the picture. Who can you see? What are the characters doing ? What are they saying? How are they feeling?
Remember to use capital letters and full stops. Can you use adjectives (describing words) and conjunctions to make interesting sentences?

Eg: The Little Billy Goat is bouncing on his comfy bed because he is excited.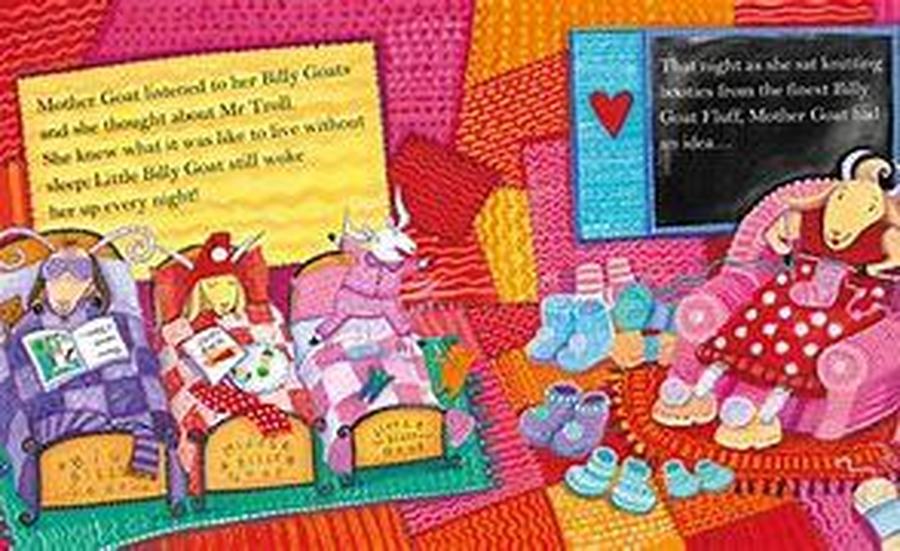 Maths
Today we will be adding equal groups together. We will be looking at how much is in the groups and adding these together to get the total. We have already looked at adding 3 numbers together before Christmas.
Why are we using the addition symbol?

What is the total?
Look at this video to help. Add equal groups
If you would like to do the worksheet but can't print it or download it. See the images below. Talk about your answers or jot them down on some paper. Try all of them or choose some to do.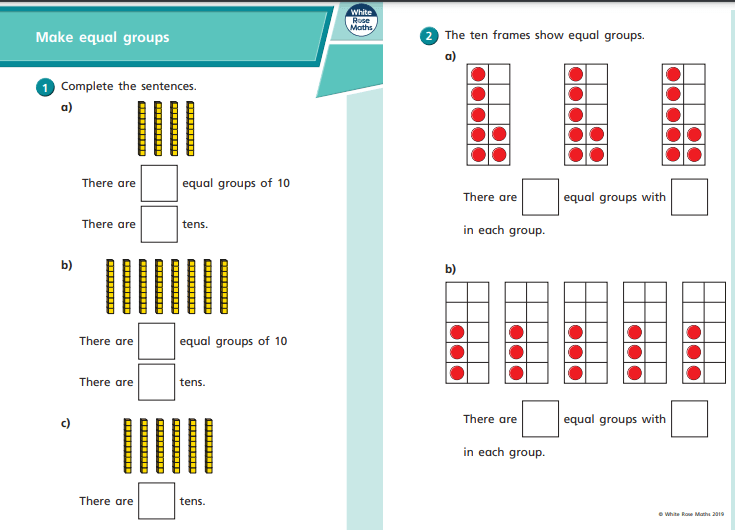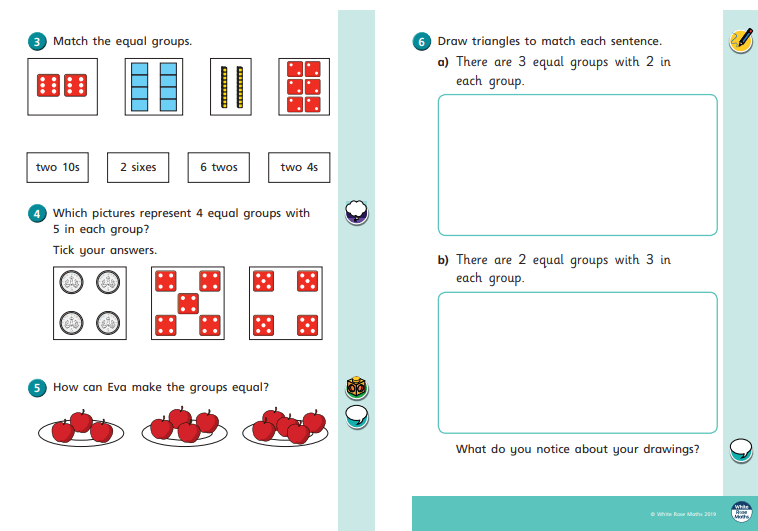 Geography
Do you know what a safari is?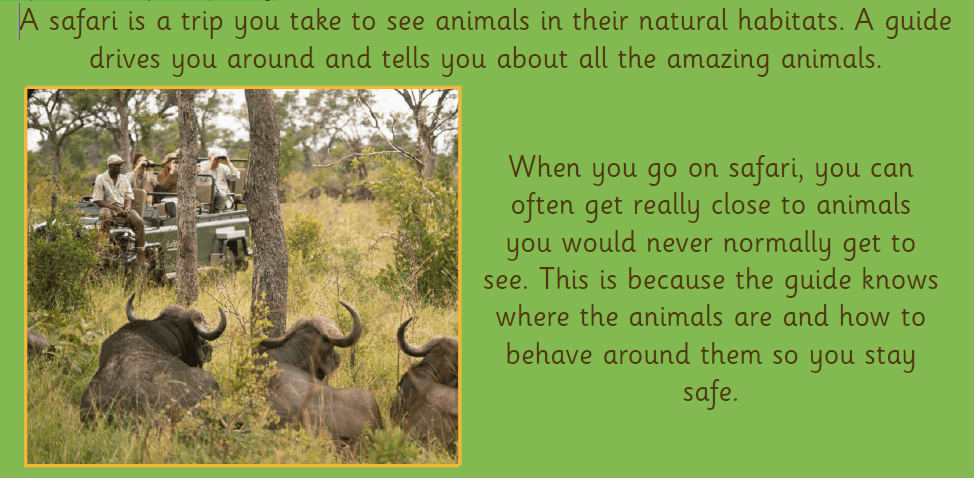 We are going to be finding out about a country called Kenya to see some of the wildlife there. Do you know where Kenya is?
Can you spot where the continent of Africa is? Which oceans surround Africa?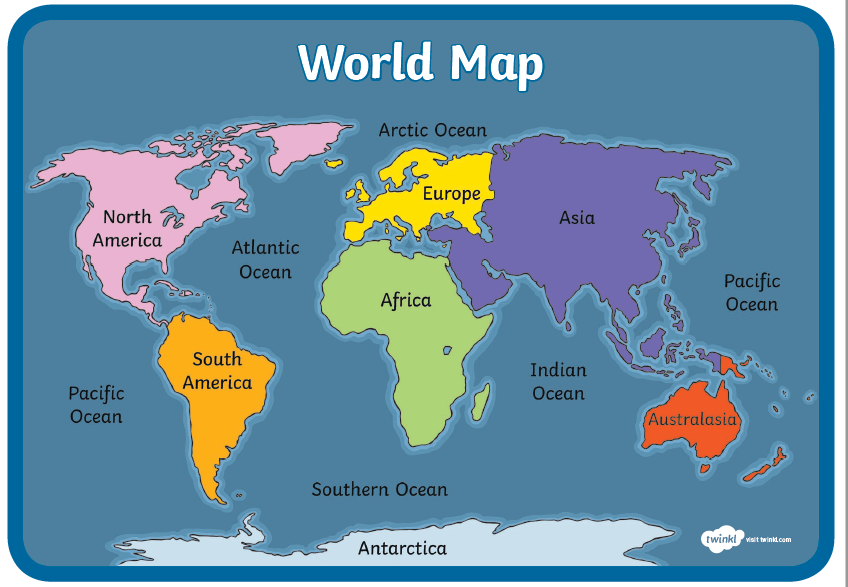 Each continent is split into different countries.

We live in England which is in the continent of Europe and Kenya is a country in the continent of Africa.
Look at this map of Africa. Can you see where Kenya is located? How do you think we could get to Kenya?

Choose your Kenya activity:
Talk about something you have found out during your Geography lesson today.

Draw a picture and write a sentence about something you found out today.

Make a fact file about the climate in Kenya

What would you pack for a safari in Kenya? Draw and label what would be in your suitcase. Can you say why you would pack these items?
Thank you for your hard work today Year 2. Enjoy the rest of your day. Maybe you could read a book or choose a book from Oxford Owls.
See you tomorrow xx