Monday 11th Jan
Good morning Year 2 and welcome to your new week of learning.
You could take photographs of your work for your teachers to see. You will be able to share your work with us very soon using our new remote learning tool. Please read the information here stmargaretmarysinfant.com/year-groups/remote-learning and keep checking your emails towards the end of the week for your log in details.
You will need some card for your art lesson on Thursday. A cereal box will be ideal.
Joe Wicks is restarting his online PE lessons on Mondays, Wednesdays and Fridays so this would be a great way to begin our week.
Come and See.
The spellings and phonics on this page for Monday are to be used across the whole of the week.
Phonics for this week.
Phonics Play is a website we use in class which has fun activities to encourage children to read words using their phonic knowledge.
They are once again allowing free access for home learning.
You may log in with the following details:
username: jan21
password: home
The username: march20 with the password: home will also work as we know that this will still be on lots of existing home learning documents and web pages that remain from the previous lockdown.
(Please take into consideration when choosing a game, which phase is suited to your child's ability.)
Book band 2 - phase 3 Book band 3- phase 4 Book band 4+ phase 5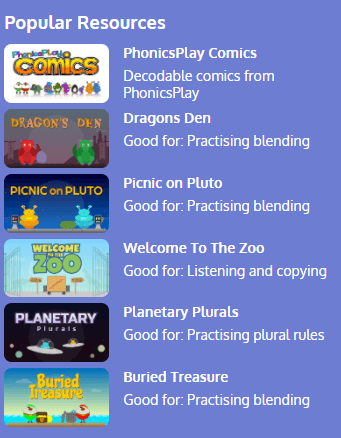 Use this sound mat below to check which phonemes you know well and which ones you need some practise with. Keep checking to see how you are getting on.
As well as using Phonics Play, Alphablocks on YouTube can help with your phonics.
SPAG (Spelling and Grammar)
For children working confidently across all phonics phases (although it does no harm to continue to practise), the next step in their learning to to be able to use suffixes.
A suffix is a letter, or group of letters, that is added to the end of a. root (base) word. Common suffixes include s, ed, ing, ly, er and est. A suffix changes the meaning of the root or base word. Therefore, children, need to understand the meanings of suffixes and how they affect the words they're attached to.
Spellings
Choose list 1 or 2 to learn to read and spell.
List 1: by my here there where love come some
List 2: door floor poor because find kind mind behind
English
Today we are going to do some work based on the story of the Three Billy Goats Gruff. I'm sure many of you will remember this familiar story.

The Three Billy Goats Gruff is a traditional tale about three goats that are very hungry. They've run out of good grass to graze on so they must travel to where the greenery is plentiful. To do this, however, they must cross a bridge that a mean and ugly Troll lives under.

Watch the video clip and then see if you can retell the story. You can use drawings and sentences to do this. Remember to include the main events and characters of the story. I've included a sequencing template to help you organise your work.
Maths
This week in Maths we will continuing our new topic of Multiplication. Today we will be looking at equal groups again. When looking at the groups think about:
What does the 2 represent? What does the 3 represent?

Why are these groups equal/unequal?
Watch this video Spr2.1.1 - Recognise equal groups on Vimeo