Week Beginning 8th June
Good morning, everyone. We hope that you enjoyed your half-term break (despite not being able to go anywhere) and made the most of the sunny days that we had. Did you see the important letter that Mrs Byrne posted last week about school opening? If you didn't, here is a copy of the letter...
Thank you all so much for your emails. We really have enjoyed reading them and looking at the fabulous work that you have been doing at home. Some of you have sent videos too, which has been an extra treat when we are all missing you so much. All of the teachers are back in school this week so might not be able to keep to their scheduled reply time but please still send your emails and we will all reply as soon as we can.
Our Come and See work from before the half-term holiday continues this week and you should now move onto the REVEAL section. Here is the document again to save you looking elsewhere. You should be learning about Zacchaeus this week.
English
Please continue to use the letters and sounds lessons provided by the DFE. They are very useful to keep you going with your phonics learning. The Phonics Play website is great too.
In school we would usually read a version of the Jack and the Beanstalk story. We have looked to find a video clip of the story online but couldn't find one so we made our own video...
Like Mr Nolan said at the end of the video, see if you can find any other versions of the story online. In some stories Jack makes more than one journey up the beanstalk. What other objects does he take from the giant in the other versions that you can find? You might have a different version of the story at home.
It is what we call a traditional tale - a story that has been retold many times over a long time. As the story gets retold, it changes slightly. Originally it would have been told without it being written down. Can you tell the story without it being written down. You might have to watch the video a few times to learn the key parts of the story. You could do some acting as you tell the story and STOMP, STOMP, STOMP around when you get to that part. Ask an adult to video you retelling the story and send it to us so we can enjoy your version of the story too. Don't worry if it takes you a few tries to get it right; we made a few mistakes too when we made our video!
One of the jobs that we would usually do in school related to this story is to write about a picture from the story. Why don't you have a try in your yellow books?
Another job that we would try in school would be to think of questions that we would like to ask Jack. Don't forget to use a question mark (?) at the end of your sentences. Maybe ask an older brother or sister or an adult to pretend to be Jack and you can ask them your questions. You could even sit in front of a mirror, read out your question then pretend to be Jack yourself to answer them if everyone else in your house is busy.
Are you reading a lot? There are some great resources on Oxford Owl and Comics for Phonics to keep you busy every day. Maybe read a story aloud and ask an adult to video it so that we can listen to you read too.
Maths
There are still lots of ideas for maths being shared on BBC Bitesize and White Rose Maths to help you to keep up to date with your learning.
Here are the sheets that link to the work in the White Rose Planning...
As always, we have tried to think of practical maths activities that you can do at home. Counting lots of different things is a great idea and don't forget how important playing shop at home is. Adding up different totals is very good maths practice.
Another idea is to think about measuring length. Here are some measuring tools that you might have in your house to help you...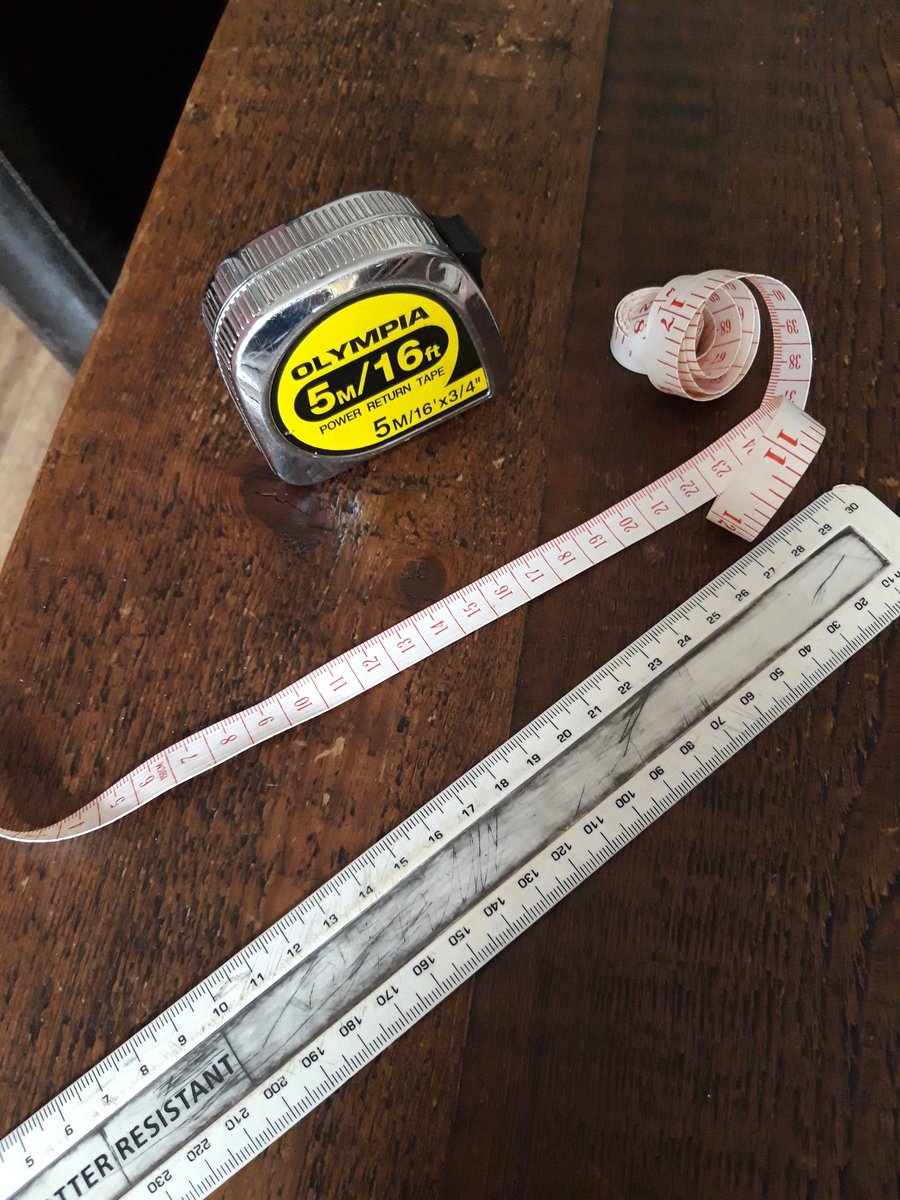 In school we mostly measure in centimetres (cm). This is a good unit of measure for objects that are not really long! If you need a very precise measurement you can use a smaller unit of measure called millimetres (mm). There are 10 mm in 1 cm. For larger or longer objects, such as your garden or the rooms in your house, you might use a larger unit of measure called a metre (m). There are 100 cm in 1 m. There are 1000 mm in 1 m! The metal tape measure in the photograph goes as far as 5 m. Maybe you have a tape measure in your house that measures even further.
Why not measure the length of objects around your house? You could make a table of results in your yellow exercise book. On the first day, just measure objects that you can use cm for. It might look like this...
Is this table in the right order of size? Can you make sure that you order your objects in size order from shortest to longest.
On another day you could do the same job but measuring much longer items and use metres (m) for your units of measure. It might be easier to make a table of results with objects that are less than (<) a metre or more than (>) a metre. Some of your objects might be more than 2, 3 or even more metres.
Again, ask your adult to help you to share your work with us by taking a photograph.
Science
In our Science lessons, we would be carrying on with our Treasure Island topic. This week, we would be learning about the weather on a desert island. Do you know what the weather would be like? It would be extremely hot and sunny! Why do you think this might be a problem? What do you have to wear during the Summer months to protect you from the sun? Here are some items that we usually use to protect us from the sun.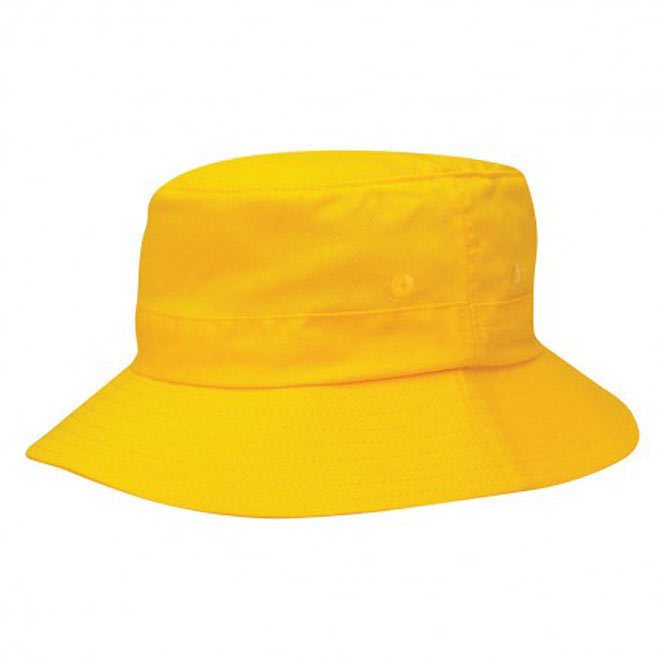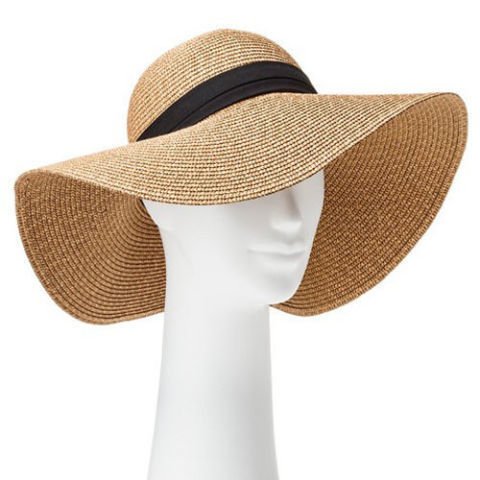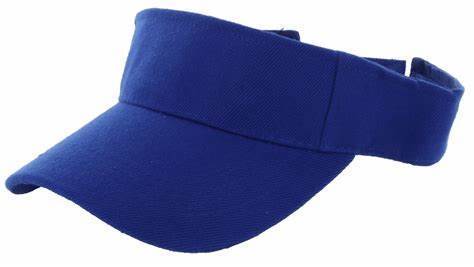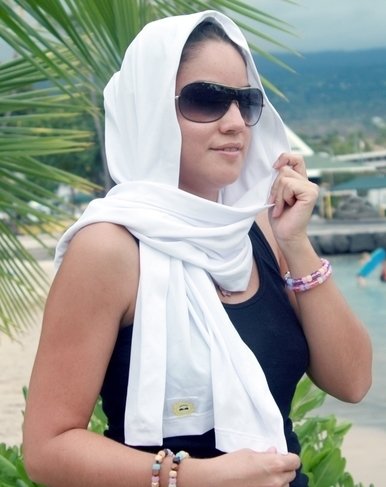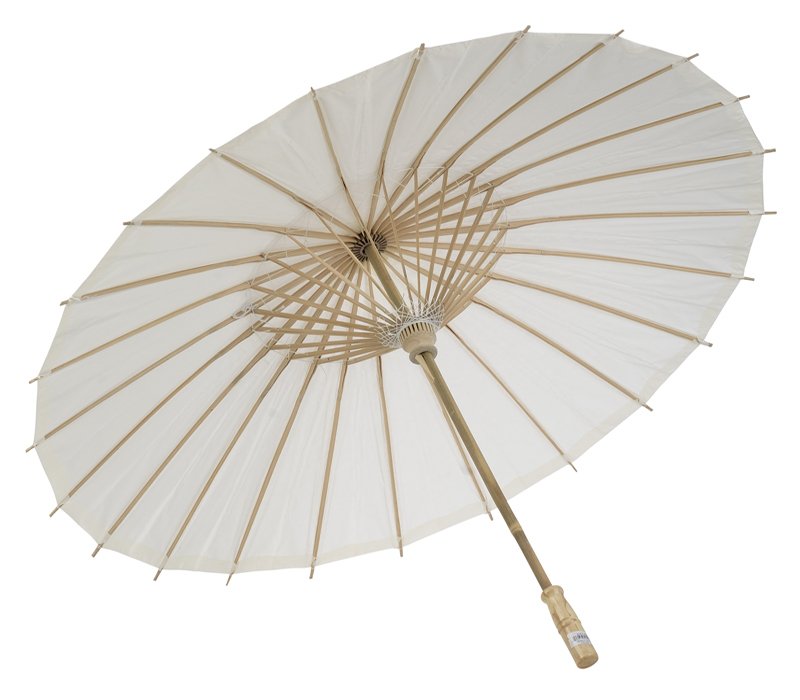 Your challenge is to design a sun shade using materials you would have on the island. Maybe you could use large leaves, vines, sticks or an extra piece of clothing you have to make your sun shade. Draw your sun shade on paper and don't forget to label it.
What do you think is good about your sun shade? Is it light enough to carry? What would you change to make it even better?
Geography
Click here for the geography KNOWLEDGE ORGANISER- Where does our food come from?
Where does our food come from?
In our geography topic we are learning about different types of food and where they come from.
Before half term Mr Barr found different food packages in his house and found that they came from countries all over the world. Did you manage to look at the different food packages in your home and find what countries they came from?
This week I want you to think food shops near your home. Here are some you may recognise from our Pilch Lane walk during the autumn term.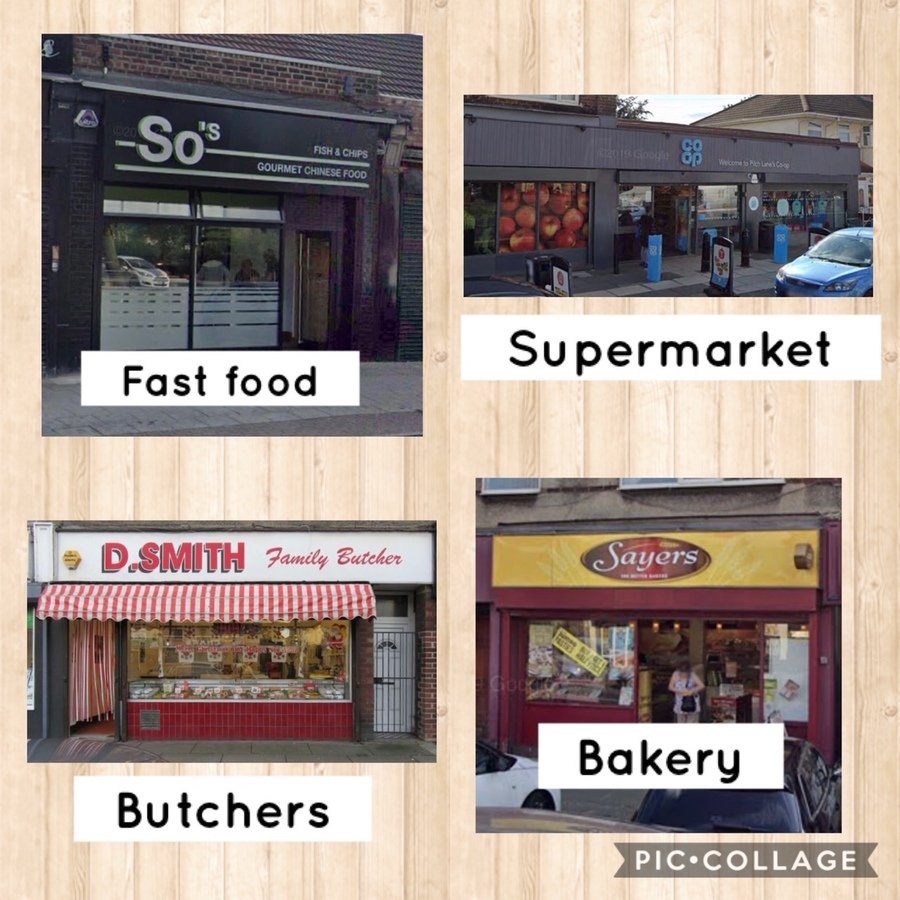 Task:
Choose 2 shops that are local to you and draw some of the food items found in each shop. If you have time, you could go on a walk and take photos of all the different type of food shops near you.
Challenge:
Talk about what type of foods they are.
Are they fresh, frozen or fast food?
Can you eat the food immediately or do they need to prepared and cooked first?
What is your favourite meal? Can you name the types of food that are in it and which shop you would get them from?
Music
I hope you have been enjoying singing and playing along to the songs we have already looked at all about using your imagination.
The next song we are going to listen to is called Daydream Believer by a band called the Monkees. It was written in 1968 by John Stewart and was a very popular song. The band even had their own television programme!
While you are listening to the song close your eyes and think about what the song is about.
Does the song tell a story?
What instruments can you hear?
How does the music make you feel?
Do you like the song and can you explain why?
The song is about a daydreamer, someone who uses their imagination to believe in and hope for good things to happen in their life.
Daydream Believer has a very upbeat chorus and is a little bit like a chant; something that can be sung as part of a group. The song was written to make you smile and imagine happy and enjoyable things. Does the song remind you of a happy time? What things make you smile?
Can you think of any other songs that are about using your imagination? How do they make you feel? What do you imagine when you close your eyes and listen to the music? Is the music upbeat and have a quick pulse or does it have a slower tempo?
Have fun with your work this week. Don't forget to keep checking back as we will still try our best to add a message for you each day. It might not appear as early as usual because we are all back in school teaching but it will appear!
We really do like to hear from you by email, so please keep sending us messages about how you are doing and what learning you have found fun. We all miss you so much. Keep behaving and staying in your own family groups to stay safe and keep washing your hands.
Take care.
Love from Year 1. X
Good morning, everyone. Happy Tuesday. Thankfully the weather looks a little better at the moment, hopefully it will last.
Have you watched the Jack and the Beanstalk video yet? The children who are in school have enjoyed watching it and listening to that version of the story. Have you found any different versions?
I have done a little bit of measuring in school today. I used a 30 cm ruler and made sure that I used it carefully, starting at the zero, to make sure my measuring was accurate.
I measured the following items...
Glue Stick = 11 cm
Scissors = 13 cm
Stamper = 7 cm
Pen = 14 cm
Counter = 2 cm
Hole Punch = 20 cm
Number Fan = 10 cm
I haven't done a very good job of putting them in size order from shortest to longest. Can you help me out by putting them in the correct order in your yellow book, please? Thank you.
There are lots of great jobs for you to complete this week. The music lesson looks like really good fun. I remember watching the television programme when I was younger. See if your parents or grandparents remember The Monkees.
How did you get on with the last challenge that I set you for when you were out on your daily exercise? I have thought of 5 new objects to look out for. Don't forget to send your results to your teacher.
A feather

A black council bin

Buttercups (You could also check if you like butter by holding one under your chin)

A public footpath sign

A 20 m.p.h. sign
Here are the ones that I found...
Good luck finding them all.
Keep working hard and looking after yourselves. Make sure you are reading and counting every day. Remember to stay in touch with your class teacher.
Take care.
Love from Mr Barr X
Happy Wednesday everyone!
Hope you are all happy and keeping safe.
This week I have been listening to some of the children read in class. Have you been reading to your grown-ups recently? What story has been your favourite? There is a website called Oxford Owls which has free e-Books for you to read at home. Today we are going to read the e-Book 'Incredible Animals' as some of the children in my pod love drawing and talking about animals.
.
Why don't you read the book at home too? Click on here to read 'Incredible Animals.' It would be nice for you to create your own book about something you enjoy learning about. If I was going to create my own book, I would write one with all my favourite recipes.
As part of our geography work, you have been asked to look at the different food packages in your home and find out where they have come from. Here are some of the items I found in my home.
What items have you found? Why don't you see if you can find the countries on a map like me too?
What foods have travelled the furthest distance to get to your home?
MATHS UPDATE: If you have previously downloaded the maths worksheets for the week, we apologise they were the wrong ones. If you revisit the maths section they have now been amended.
Hope you have a lovely week everyone. I am missing you all a lot.
Keep smiling!
Love from
Miss Wright x
Good morning, everyone! Happy Thursday!
I hope you're all having a good week.
Have you managed to design your own sun shade yet? The children in my pod at school have had lots of fun designing theirs. They all decided to make a parasol sun shade. They had the great idea that they could stick the parasol into the ground and sit under it when they needed to rest. What type of sun shade did you make? Would you be able to carry it around with you? Did you remember that you can only use materials you would find on the island?
Here are some designs from the children at school.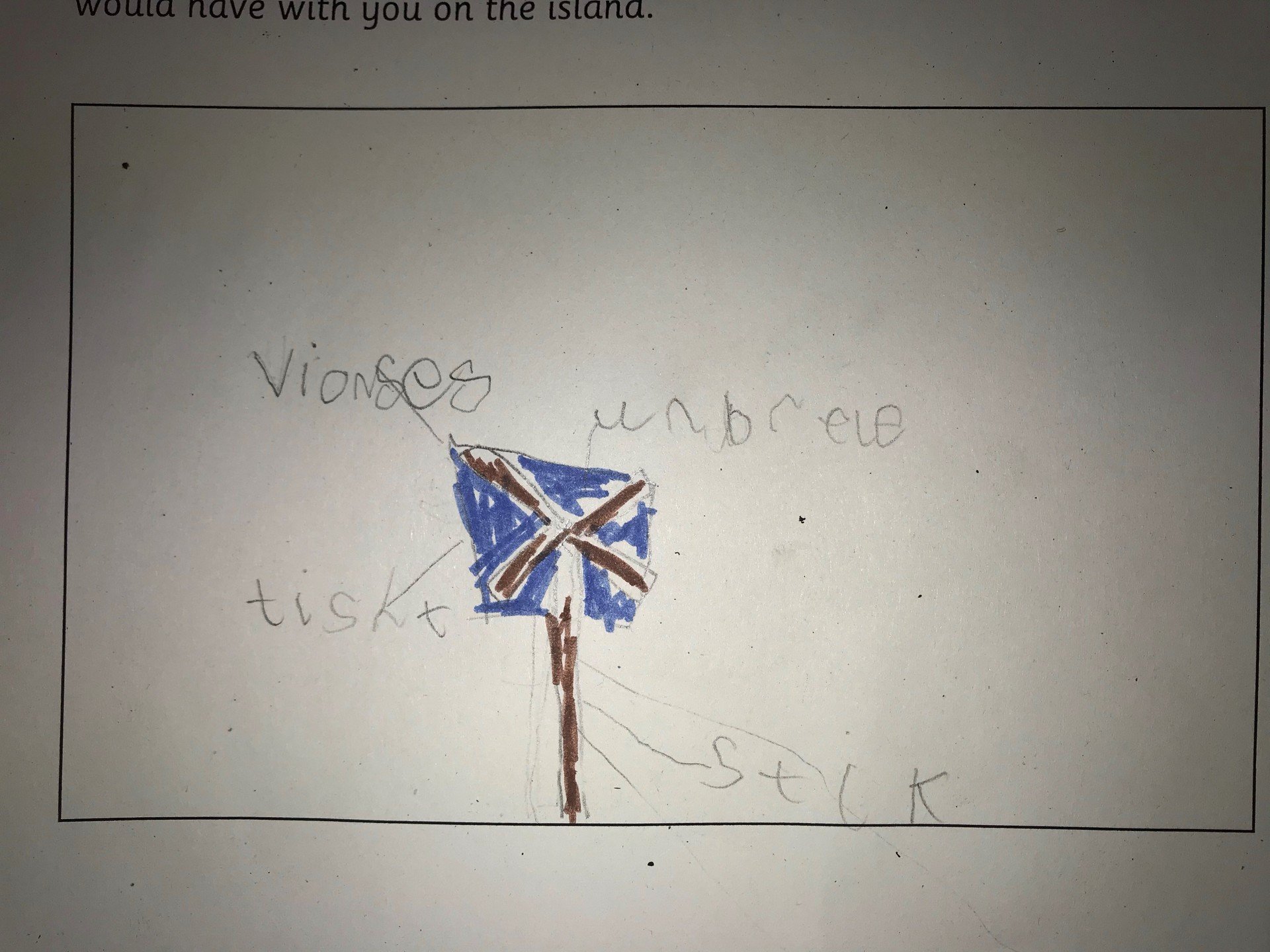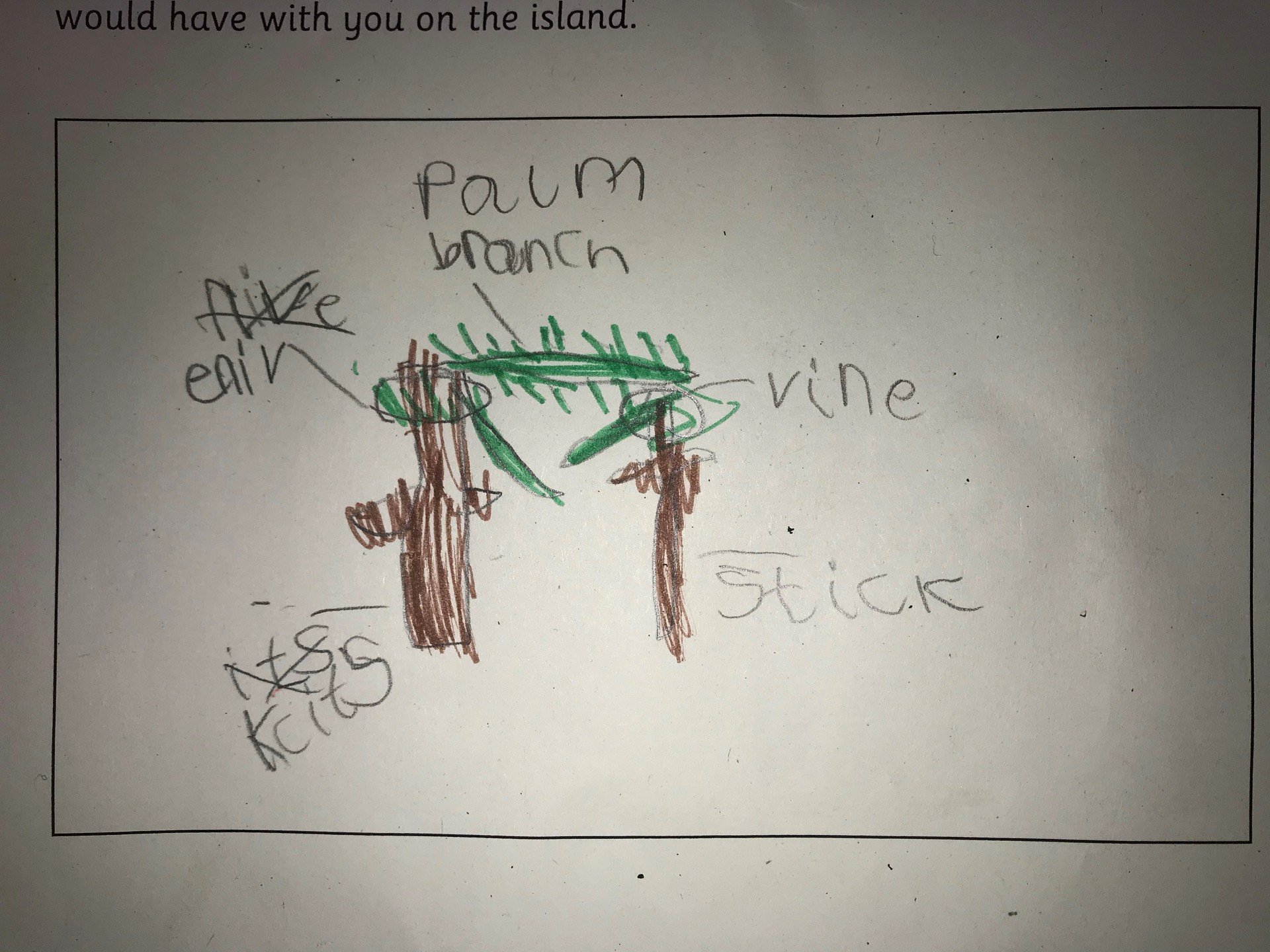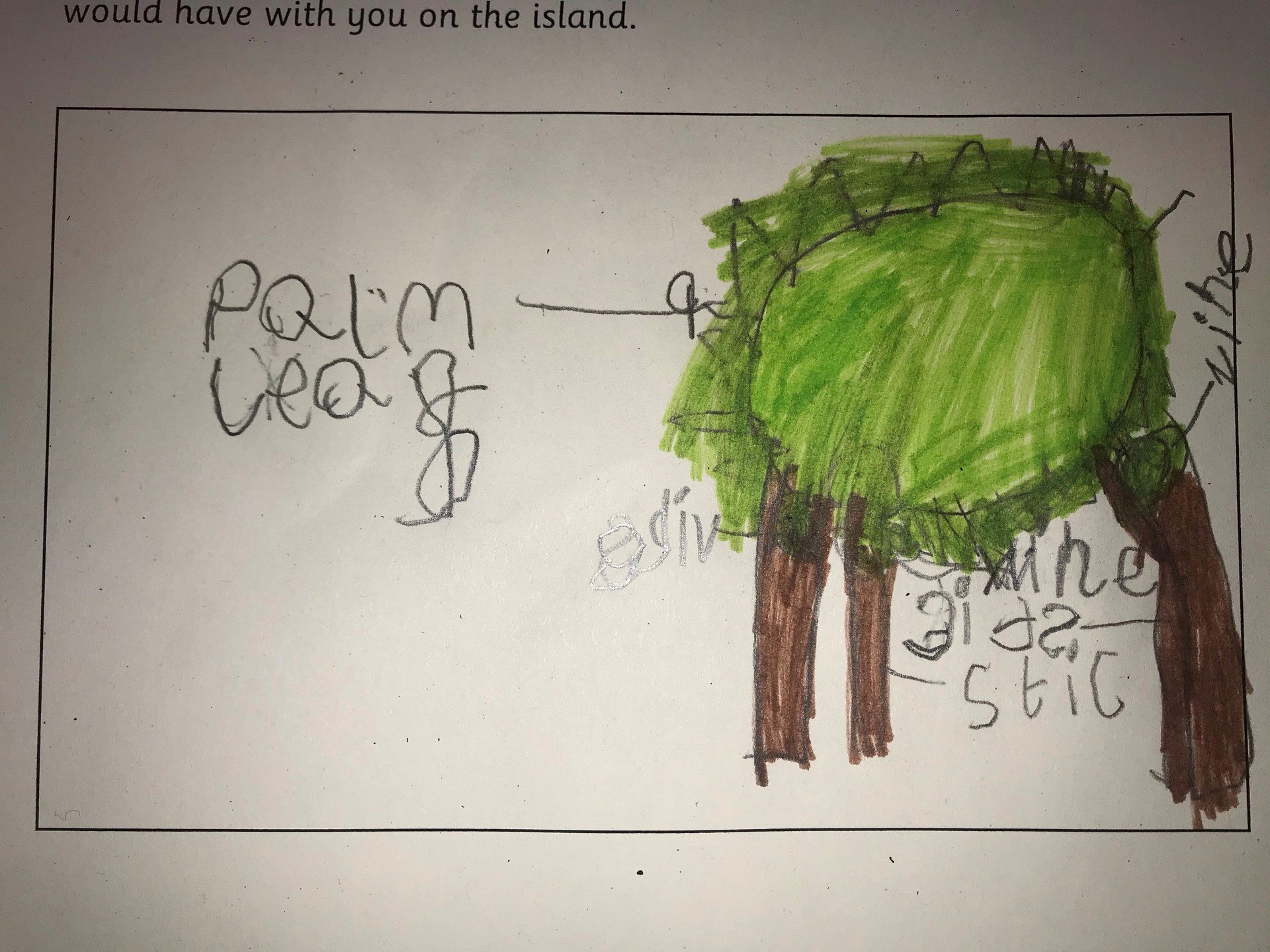 Is your sun shade similar or different? You could make a miniature version of your sun shade for a toy from materials in your garden. Don't forget to say what is useful about your sun shade and what you would change to make it even better.
Today, Jacob and I are going to make a treasure map using a piece of paper and a tea bag to stain the paper. We are going to add physical features to our map such as; mountains, palm trees and a lake. We are also going to make a key to show what each symbol means on our map. Why don't you have a go at making your own treasure map. Don't forget to add the 'x marks the spot!'
Here's a picture of one to help you.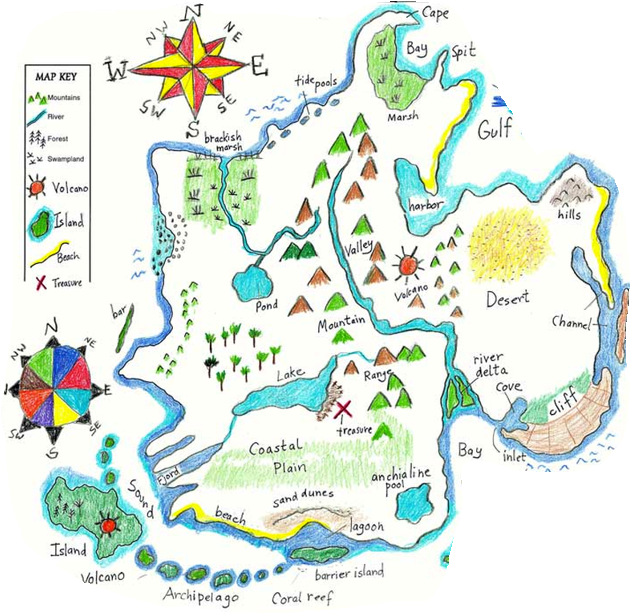 I hope you are all staying safe and are still having lots of fun with the tasks we have set for you. I am missing you all lots and hope to see you all soon.
Love from
Mrs Smith x
Happy Friday everyone!
I hope everyone is staying safe and still enjoying spending time with our families.
How did you get on with the measuring question that Mr Barr set? I have had a go at ordering the objects from shortest to longest.
| | |
| --- | --- |
| Object | Object length (cm) |
| Counter | 2cm |
| Stamper | 7cm |
| Number Fan | 10cm |
| Glue Stick | 11cm |
| Scissors | 13cm |
| Pen | 14cm |
| Hole Punch | 20cm |
Did you get them right? Well done if you did, that was quite tricky.
We have been counting in 2s, 5s and 10s this week. We tried to think of as many things as we could that we could count in 2s. We thought of…
Can you think of any other objects that we can have 2 of? What about grouping things in fives and tens?
Did you enjoy watching our version of Jack and the beanstalk? Everyone in Year One had a great time recording it for you. Although it looks like we did it perfectly without any mistakes there were a few times when we had to have another try. Here are some of the outtakes for you to enjoy, including some quickly thrown books and a rather squeaky chair!
Did you enjoy listening to Daydream believer? In class 5 we listened to the song and thought of all the things that made us happy and smile. We closed our eyes and imagined all of the fantastic things we have in our world. When we opened our eyes we drew a picture of what we had imagined and shared them with each other. Maybe you could have a go at drawing a picture of your favourite things.
Have a lovely weekend, stay safe and look after each other.
Love from Mr Nolan.