Week Beginning 6th July
Good morning, everyone. We hope that you are all safe and well. Thank you for the emails that we have received. Have you been sending your teacher regular emails to show them the work that you have been doing? Please try to send one at least once each week.
Please click the link below to enjoy a weekly Collective Worship with your family.
Have you seen the most recent Newsletter from Mrs Byrne? If not then follow this newsletter link to reach the page. It mentions checking that we have your current address for posting reports out to.
This is the final week of our Neighbours topic. It is a topic that is provided by CAFOD and helps us to think of God's family from all around the world. The document is one that is provided for every year group so you will have to scroll through to find our pages. If you wanted to share any work you do with CAFOD on their social media platforms, please use #CAFOD so that they can find your work easily.
Maths
There are still lots of ideas for maths being shared on BBC Bitesize and White Rose Maths to help you to keep up to date with your learning.
Here are the links to the White Rose worksheets...
The maths this week is all about finding parts (fractions) of groups. When we find half of an object or an amount, we share it between two. When we find quarter of an object or an amount, we share it between four.
It is often easier if you find objects to help you to find the fractions of these numbers. In school we often use a simple table to help us to help us. Have a look at the photographs to show you how.
To help me to find half of 8, I split my board into two sections.
Then I shared the objects between the two sections making sure that I did it fairly. I made sure each section had the same amount of objects in it.
I discovered that half of 8 equals 4.
When I was finding a quarter of 8, I split my board into four sections and shared the objects out.
I discovered that a quarter of 8 equals 2.
Have fun finding fractions this week. You can use any objects to share equally between groups of two and four. Why don't you send a photograph of your fraction work to your teacher via email?
English
Please continue to use the letters and sounds lessons provided by the DFE. They are very useful to keep you going with your phonics learning. The Phonics Play website is great too.
Remember to keep using the Oxford Owl and Comics for Phonics to support your reading at home. You could make a video of you reading and send it via email to your teacher.
We are starting a new book this week. It is Handa's Surprise by Eileen Browne. Watch the video of the story and enjoy Handa's journey.
This story is set in Kenya, which is a country in Africa. Can you find Kenya on this map?
There were a lot of animals in the story. Can you remember which animals appeared? Watch the video again and try to name them all. After that, try to match the animal to the fruit on this sheet...
The way that the goat is involved in the story is different to the other animals. Have a look at the picture below. Chat with an adult about why the goat's involvement is different.
In the story, Eileen Browne uses great adjectives to describe the different types of fruit. She has written...
soft yellow banana

round juicy orange

spiky-leaved pineapple
How would you describe the following fruits? Are there any other types of fruit that you could describe?
Send your ideas to your teacher via email.
Enjoy the story this week. If you have a copy of Handa's Surprise at home you can read the real version to your adult.
Science
In science we have been learning about animal classification. This week, we are going to learn about mammals and how to tell if an animal belongs to this group. Do you know what a mammal is? Watch this video to find out about mammals. Just like last week, there is an activity and a quiz so that you can practice what you have learned.
https://www.bbc.co.uk/bitesize/topics/z6882hv/articles/zp92xnb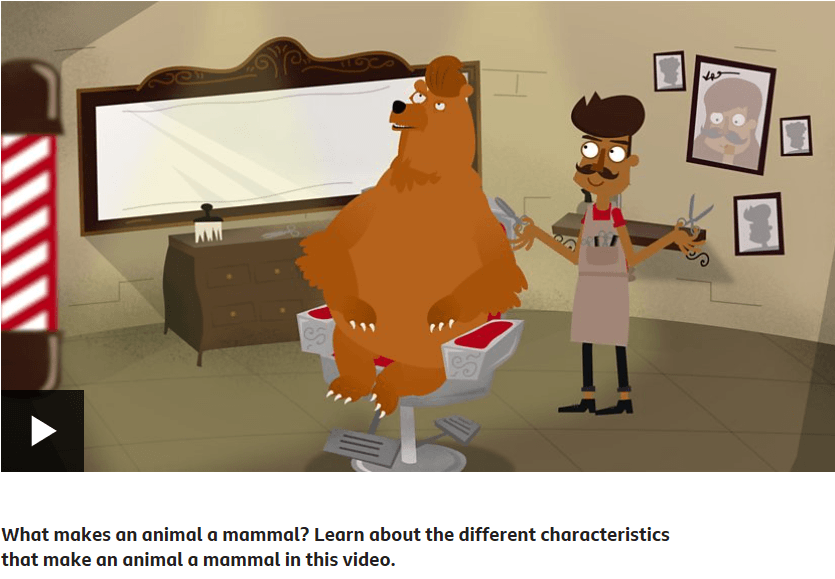 Here is another video with a little bit more information about mammals.
How can you tell if an animal is a mammal? What does it look like? What does it do? Can you name three mammals from the videos?
Your task this week is to watch the story of Handa's Surprise again and see if you can spot the mammals in the story. Then you can draw and write about them in the next page of your animal classification book that we started last week. Remember to draw different mammals and write about how you know they belong to this group.
Topic
This week we are going to look at what daily life is like for a girl called Gaudensia who lives in Kenya.
Do you know where Kenya is? What do you think it is like there?
Kenya is in East Africa. The climate in Kenya is hot and even though there is a lot of deserts, there are 2 great lakes and some cities. Here are some photographs of Kenya for you to look at.
Click on the link below to watch the video about Gaudensia. How is her daily life similar to your school day? What is different about them? Are your homes the same? Does she wear a school uniform like you?
Your task for this week is to compare your typical school day to Gaudensia's school day. Use the worksheet below to show the similarities and differences between each part of the day.
Music
The next song in our friendship topic is one that lots of you will probably know. It is about the importance of friendship and how friends are always there for each other. I'm sure when you listen to this song you will be able to imagine the two friends in the film that this comes from.
While you are listening to the song have a think about these questions:
Does this song tell a story?
What instruments can you hear?
How does the music make you feel?
What did you like about the song?
The song is called 'You've Got a Friend in Me' from the Disney/Pixar film 'Toy Story' which was released in 1995. It is about having a friend that is there for you. Your friend will help you and guide you through life when there are tough times.
Sometimes we might fall out with our friends and we might not want to speak to them. This might be because they have upset you or hurt your feelings. It is always important to say sorry and to talk to each other to tell one another how we are feeling. Sometimes you might feel sad or lonely but friends are always there to cheer us up. Just like the song; "We stick together and can see it through" means that you will always be friends no matter what.
Friends treat us how we would like to be treated which is why it is important to be kind and caring to others. Have a look at the images underneath. Could you place each picture into one of two groups; friendly and unfriendly? Which ones show children being good friends and which do not? Could you explain why?
Are there any other times you can think of when you have been a good friend?
Have a wonderful week of learning from home. Keep checking back to see if there is any new information added throughout the week.
Keep in touch with your teacher via email as we do enjoy hearing from you.
Stay safe and hope for sunshine!
Love from Year One X
Tuesday 7th July
Good morning, everyone. I hope that you are all well and working hard at home. Have you been doing lots of reading whilst you have been at home? The children in school enjoyed Handa's Surprise yesterday and are looking forward to completing some work from it. We made lists of the animals and fruit in class although we had to listen to the story a few times to complete our lists.
The children in class especially liked the music that they could hear with the story and that made me think of what traditional Kenyan music might sound like. I have found this clip from YouTube which shows some of the different Kenyan tribes playing music and dancing. The people in the videos all look and sound so happy and their music and singing is very uplifting. Can you dance like any of the Kenyans in the clip? Take extra care if you try the spinning dance that the Pokomo tribesman does at the start of their section.
Have a great day and enjoy dancing. Find your home-made instruments and play along too.
Take care.
Love from Mr Barr X
Wednesday 8th July 2020
Happy Wednesday everyone!
Hope you are all safe and the rain hasn't stopped you playing outside too much. I have really enjoyed all the videos and photographs that have been sent to me this week. I cannot believe how tall you all are and how much you have grown in confidence. It has really made me smile!
We are all well in school and we are really enjoying our new story 'Handa's Surprise'. The children loved talking about all the different fruits in the story and there are some we hadn't heard of before or even tasted.
Did you watch the video of 'The day in life of a child in Kenya'? What did you think of Gaudensia's school day? Did you manage to talk about and compare your day to hers?
Click on the link below to watch a video of a girl called 'Nana' who lives in urban Kenya. Talk about the similarities and differences between her and Gaudensia's school days. Even though both children are from Kenya I think it is very interesting to see how different their homes, foods and school days are.
A day in the life of a child in urban Kenya.
Hope you all have a lovely day and keep smiling!
Love from
Miss Wright x
Thursday 9th July
Good morning, everyone! I hope you're all keeping safe and are having fun at home with the tasks we have set for you. Have you managed to complete the work on mammals yet? Can you remember how you can tell that they belong to this group?
The mammals in Handa's Surprise are a monkey, a zebra, an elephant, a giraffe, an antelope and a goat. How many did you get right? There are other animals in the story that belong to a different group. Do you know what the group is called? Birds! Well done if you knew what the group is called.
Watch this video to learn what makes an animal a bird. https://www.bbc.co.uk/bitesize/topics/z6882hv/articles/zyd6hyc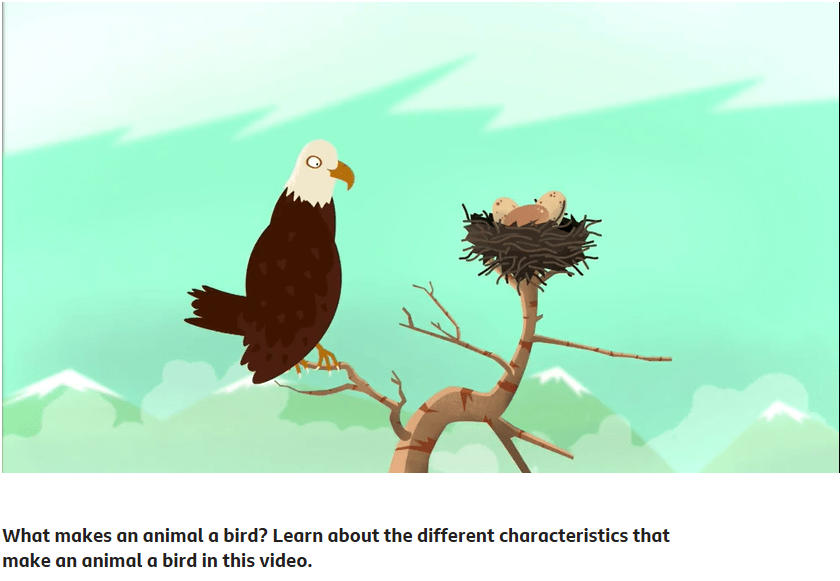 You can add a new page to your Animal Groups Book all about birds. Remember to write facts that show how you know an animal is a bird. Can you name any birds that might visit your garden?
Here is some interesting information about different types of birds. You can add some of these facts to your books if you like. https://www.nationalgeographic.com/animals/birds/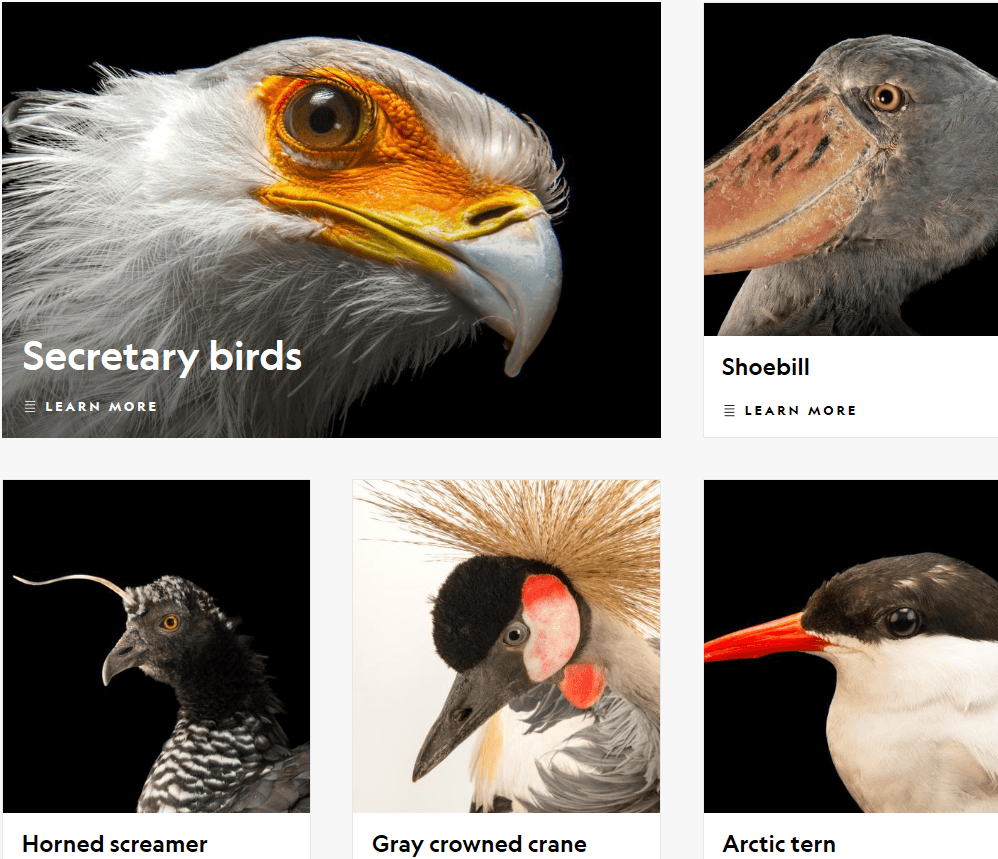 Have a lovely day, everyone!
Love from
Mrs Smith x
Happy Friday everyone,
I hope you are all well and having fun. I hope you have been enjoying the activities that we have set this week.
In class we have been continuing our 'Animal Groups' fact file books. This got us thinking about our favourite animals. We all decided to choose a different animal from the groups that we have been looking at to sketch. We looked at photographs of each of the animals to observe their different features. Some were mammals and had fur and walked on four legs. Others were birds with different sized beaks and feather colouring.
Once we had sketched the animal, we used pastels to add shading to our drawing. Have a look at our finished artwork below. Can you see how we used our finger to smudge the pastel to add detail such as different coloured feathers, fur and shadow? I wonder if you can guess what each of the animals are and what animal group they belong to.
Why don't you have a go at drawing your favourite animal. Think about the different medium you could use to create it. You could even create a collage to show the animal's fur, feathers or scales! We can't wait to see your finished designs.
Stay safe and enjoy your weekend.
Love from
Mr Nolan x