Week Beginning 29th June
Hello, everyone. Thank you for your emails that you have sent into school for us to read. They are an important way for us to stay in touch with you and see how you are getting on with your work at home so please make sure you message us at least once each week.
Please click the link below to enjoy a weekly Collective Worship with your family.
Can you believe it is July this week? How well do you know the names of the months of the year? Can you say them all in order starting from January? Here is a challenge for the week: write the names of the months of the year onto pieces of paper or card (the inside of an old cereal box would do), then cut them up (ask an adult to supervise you). Once you have got your 12 months, can you put them into the right order? Can you learn how to spell them? Watch out for the sneaky 'r' that appears in February!
Jack Hartmann has a months of the year exercise video which might help you too.
This is the second week of our new topic in Come and See. This is our final Come and See topic and it is all about Neighbours. It is a topic that is provided by CAFOD and helps us to think of God's family from all around the world. The document is one that is provided for every year group so you will have to scroll through to find our pages. Why don't you have a little look at the Reception pages too? The topic lasts for three weeks so please take your time working through it. If you wanted to share any work you do with CAFOD on their social media platforms, please use #CAFOD so that they can find your work easily.
When we were all clapping for the heroes at the NHS we got a chance to see more of our own neighbours in our road from a safe distance. This topic is all about thinking about our neighbours who live further away from us. The CAFOD assembly from a couple of weeks ago really made us think in school about how lucky we are to live in Liverpool where we have everything we need close to hand. Have another watch of the CAFOD video. Can you see how close together the houses are and the materials that the houses are made out of? Can you imagine living where the children in video live?
In school we also watched a video from the Duchess of Cambridge which was all about looking after ourselves, which is very important. Here is the video...
Here is the Come and See topic document again.
Maths
There are still lots of ideas for maths being shared on BBC Bitesize and White Rose Maths to help you to keep up to date with your learning.
Here are the links to the White Rose worksheets...
The work this week is definitely a chance for you to find your coins again and to play with making totals. As we have been using 1s, 2s, 5s and 10s in our maths lessons recently, concentrate on using those coins to make your totals. Here are some examples that we have done in school.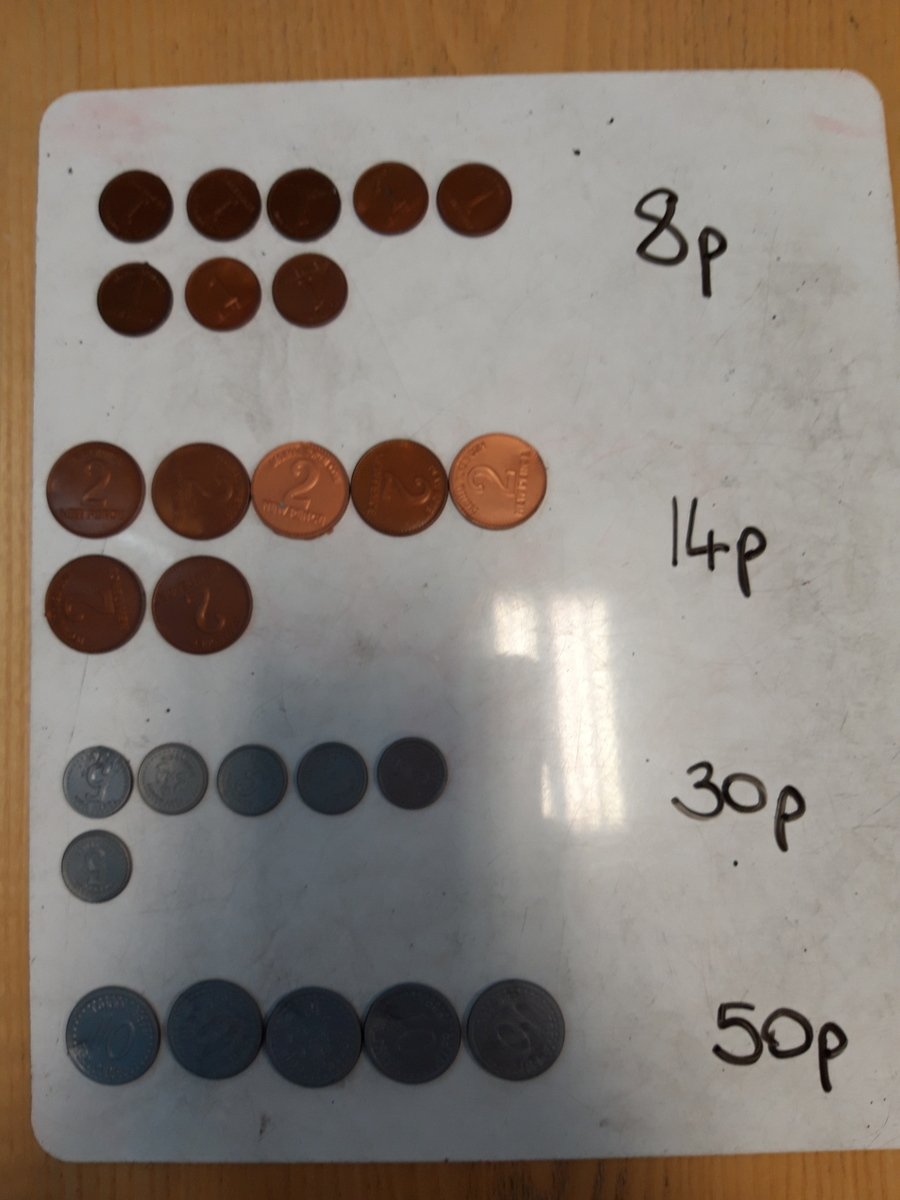 This would be another great chance to play shop at home too. Have fun and keep your prices low!
English
Please continue to use the letters and sounds lessons provided by the DFE. They are very useful to keep you going with your phonics learning. The Phonics Play website is great too.
Remember to keep using the Oxford Owl and Comics for Phonics to support your reading at home. You could make a video of you reading and send it via email to your teacher.
Jack and the Baked Beanstalk
Did you enjoy our story from last week? Did you get a surprise at the end when the giant fell down and then helped out at the Baked Beanstalk Cafe?
Here is the full story version of the video for you to watch again before thinking about the work for this week.
This week in school we will be thinking about the two giants. The one from Jack and the Beanstalk and the one from Jack and the Baked Beanstalk. Have a look at the two pictures below. What is similar (the same) about the giants and what is different about them? You could make a chart or table to help you or could write sentences, it is up to you.
Another task that we would usually complete in school is to cook an omelette and then we would write instructions to explain the process. When you write instructions you have to be quite bossy. Instructions should begin with a bossy verb such as, cut, stir or put. Make sure when you write your instructions you use bossy verbs. It is also important that you write your instructions in the correct order. Have a chat with your grown up about why you think this is important.
Watch the video of how to make an omelette and then write your instructions.
Maybe you could have a go at making one with your adult and then write how you made it. Don't forget to taste your omelette. You will also need a list of what you need to make an omelette to go at the top of your instructions. It might look a bit like this one that we have done to start you off...
How to Make an Omelette
You will need:
3 eggs

butter/oil

salt and pepper

a jug or mug

a fork or whisk

a frying pan

cheese (or anything else that you would like to add)
Method:
Break the eggs into a mug.

Whisk the eggs with a fork.
At the end of the story the cafe is open to the public. Can you think of what different foods might be served in the cafe? You could create a menu for the cafe.
Can you design a poster to attract people to visit your cafe? Remember you need to include that you have a giant helping out and that you have the best beans you could ever taste.
Science
In Science, we are going to be learning about the classification of animals.
There are lots and lots of different animals all over the world. Each animal has been classified by scientists so that it belongs to a group. We are going to learn facts about animals to help us decide which group they belong to.
As we learned some facts about fish last week, we are going to learn how to tell if an animal is a fish. Have a look at this video about fish which will help you. There is also an activity and a quiz so that you can practice what you've learned. You could also watch the video from last week too.
https://www.bbc.co.uk/bitesize/topics/z6882hv/articles/zxgq2hv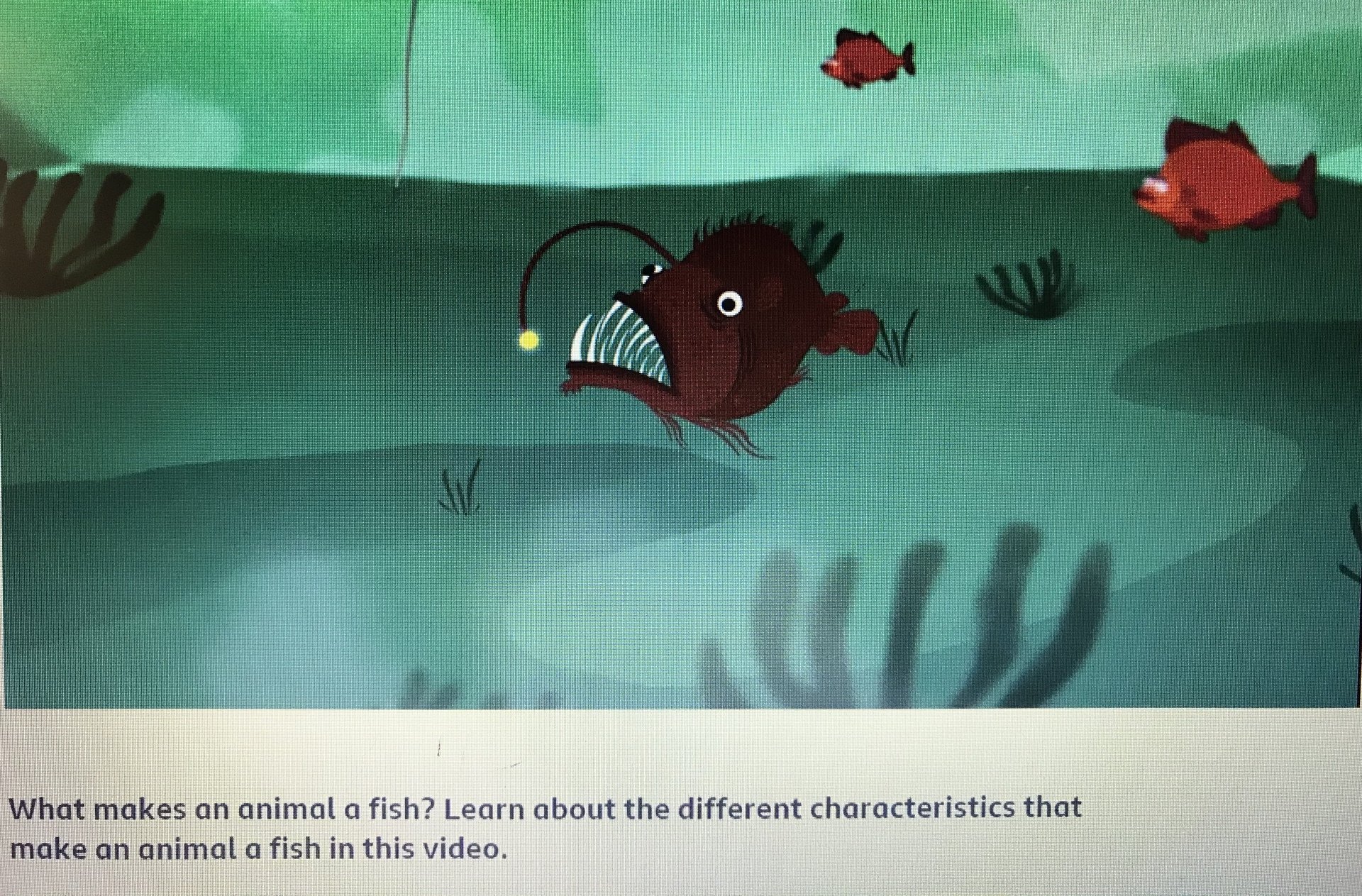 How can you tell if animal is a fish? What does it look like? What can it do? Where does it live?
Your task is to start your own Animal Classification mini book and we can add a page to it each week. You can design your front cover with various animals on the front and then complete your first page about fish. You can draw or print pictures and include facts that you have learned.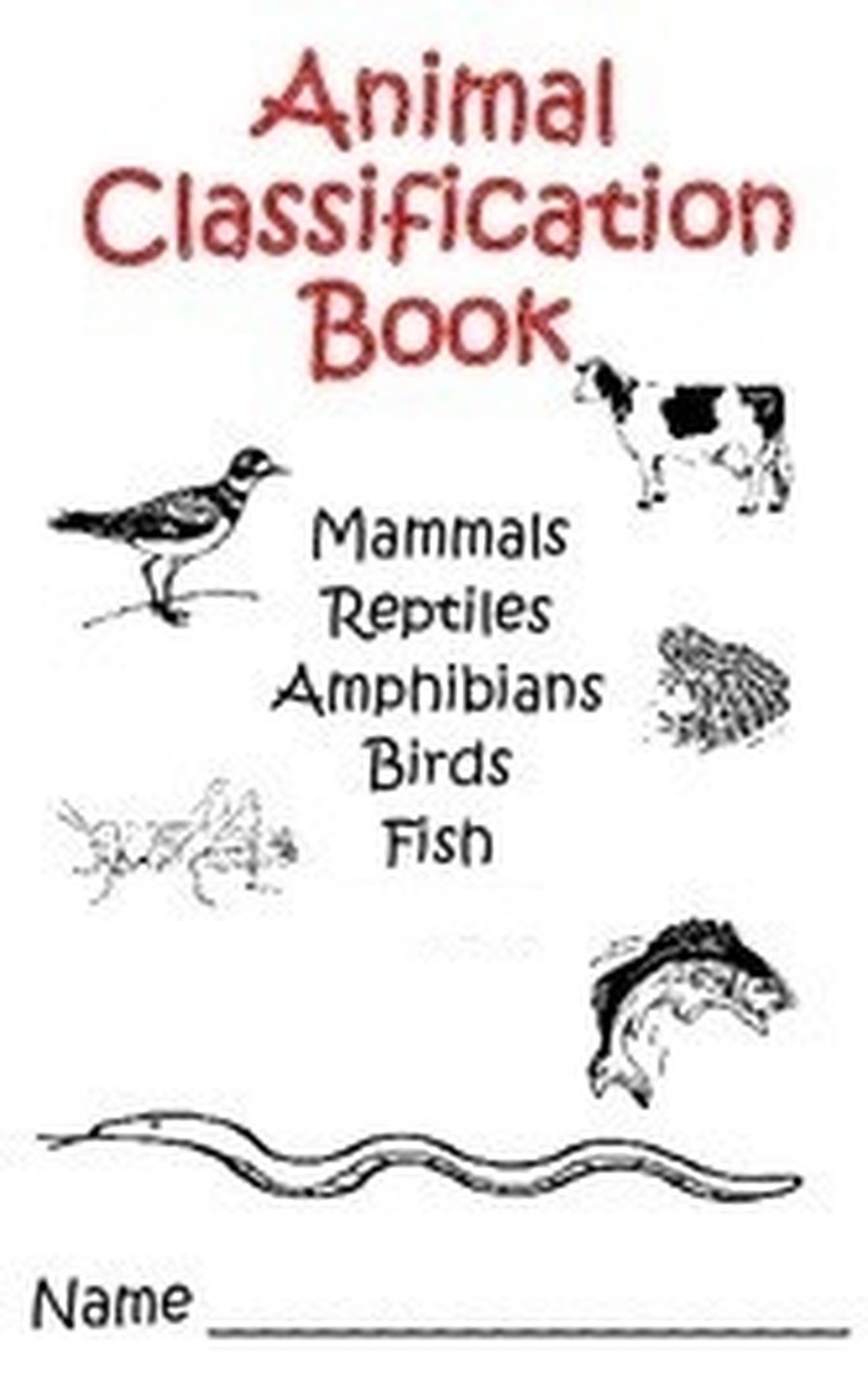 There are thought to be more than 30,000 different species of fish. Take a look here to read some amazing facts about some of the world's most incredible fish. https://kids.nationalgeographic.com/animals/fish/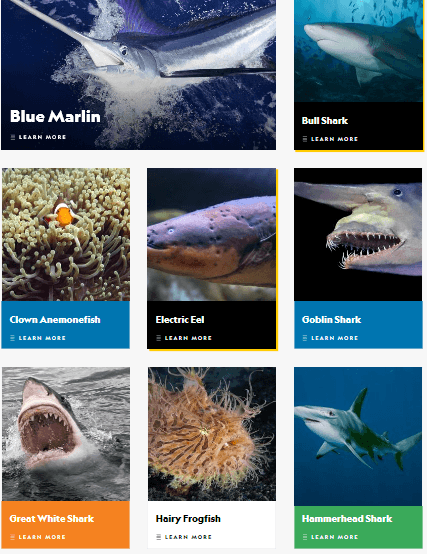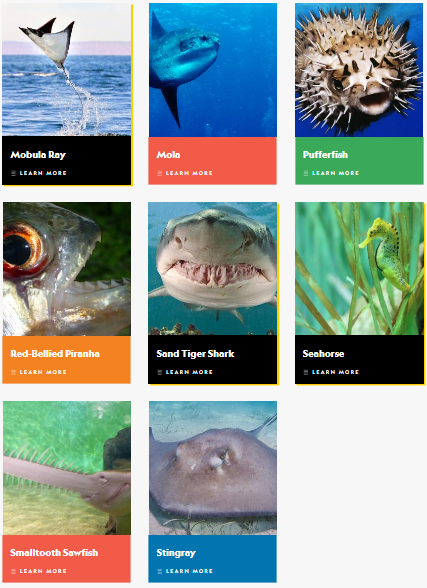 Topic- Where does our food comes from?
This week we are going to find out about traditional foods from countries within the UK. What foods do you enjoy eating with your family? Do you have meals you eat on certain days of the week? For example, we always have fish in school on a Friday.
We live in England which is part of the United Kingdom. Can you remember what the UK stands for? Can you name the 4 countries that make up the UK? Here is a video to help you.
Lots of places in the UK (and around the world) have traditional meals linked to their location. In Liverpool, 'Scouse' is a traditional meal we would eat. Have you tried it before? I know some of you will have eaten it in school for lunch. Do you know what ingredients are in the meal? Do they come from plants or animals?
Here are some pictures of traditional foods from England, Wales, Scotland and Northern Ireland. Talk about them with your grown up and see which ones you have tasted or would like to try?
Activities to choose from:
Create your own fact book about each of the 4 countries. Draw the flag, the shape of the country and their traditional foods.

Food tasting with different foods from around the UK. Food tasting worksheet

Make your own flags to go with the different types of foods.

Use play-dough to create the shapes of each country. Can you guess which country is which when you look at it on its own?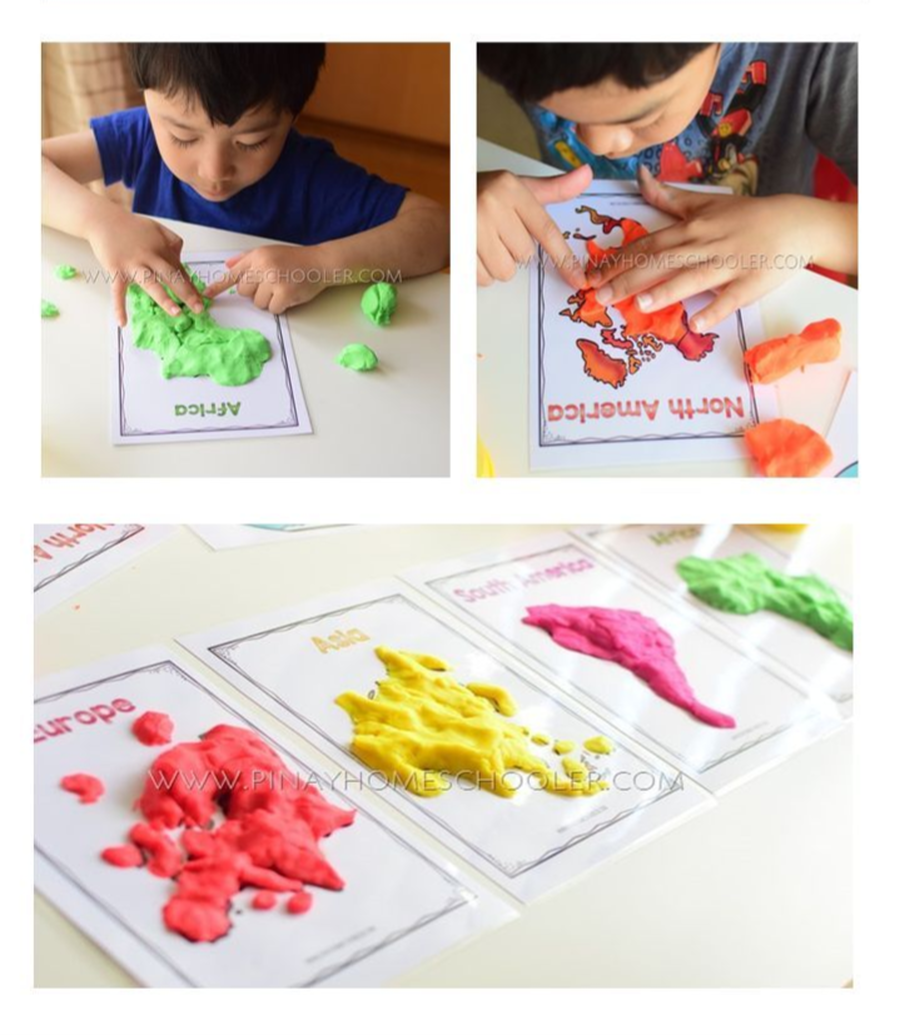 Our new topic in music is all about friendship. Lots of the songs we will listen to will be about the qualities of a friend and ways to look after each other. Our first song is called 'Count on Me' by Bruno Mars. It is a song all about the importance of friendship and how friends can rely on each other and look after each other.
While you are listening to the song have a think about these questions:
Does this song tell a story?
What instruments can you hear?
How does the music make you feel?
What did you like about the song?
Have a think about your friendships. What do you think the qualities of a good friend are? How can you show that you are a good friend to others?
Maybe you could write a friendship recipe for making a good friend. What sort of things might you include? You could try to turn each quality into an ingredient. Have a look at the examples underneath to help you.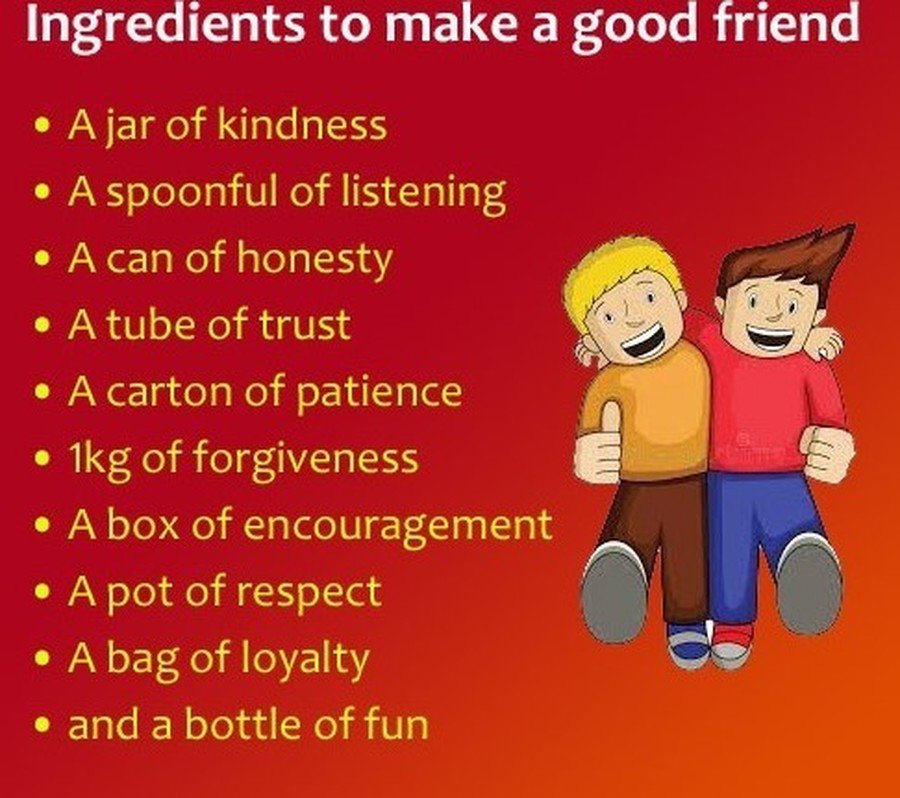 Have fun with your work this week. Remember to check back in case we add an extra information during the week. Please stay in touch via email. Stay safe and take care.
Love from Year 1 X
Tuesday 30th June
Good morning! How did you get on with the months of the year song? The children in school really enjoyed dancing and singing along to it. We gave them a sheet with the months of the year on it and they cut them out before gluing them onto a piece of paper. Singing the song really helped.
Here is a different version. Can you recognise the tune that it uses?
Have you been reading regularly? I have been reading a lot recently as it is a good way to relax. My favourite place to read is sat in the garden but the weather has not been great recently. In school we recorded the changes in the weather in our geography books. Perhaps you could make a weather chart for today. Do you remember when we were learning to tell the time to 'o'clock'? One day this week, check the weather each hour and make a chart to show the changes in one day. If you wanted you could do it over a few days to see how much the weather changes.
Don't forget to send a photograph of your charts and other work to your teacher using their email address.
Stay safe.
Love from Mr Barr X
Wednesday 1st July 2020
Happy Wednesday everyone!
Hope you are all well and safe at home. How did you get on with your food diaries last week? The children in school really enjoyed filling them in and talking about the different food types they have been eating. It was interesting to see how many of us are eating our 5 portions of fruit and vegetables each day too.
Here are some examples of our food diaries.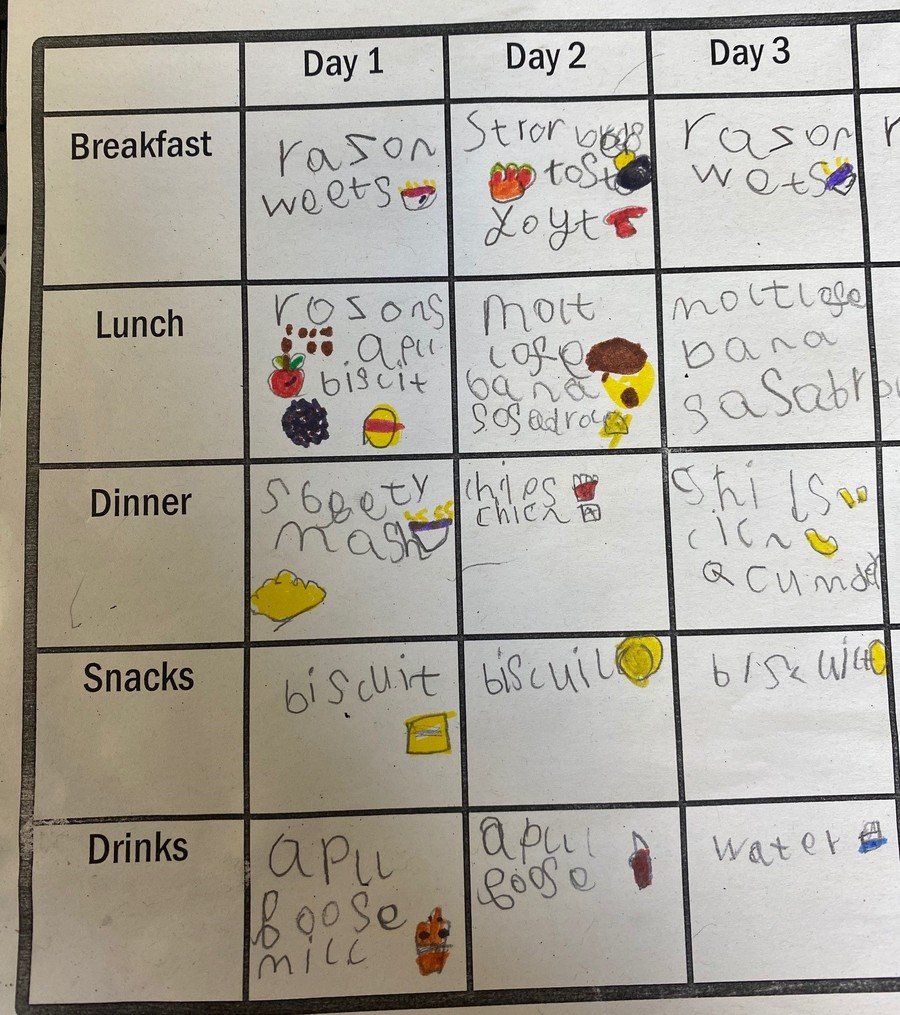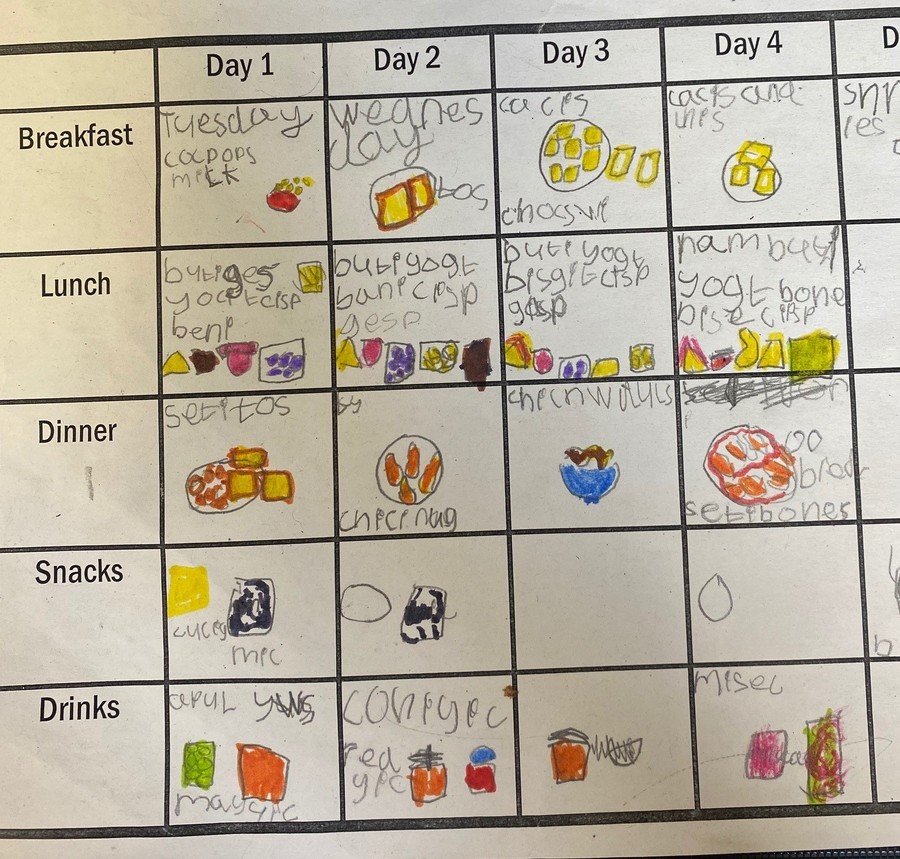 Did you eat any of the same foods as these children? What did you have that was different? Are there any foods you would like to try that you haven't eaten before? When I was food shopping at the weekend, I decided to buy an aubergine as it is a vegetable I don't really eat much of. We looked through some cookery books and decided to made a moussaka using lots of other vegetables. It was delicious!! I would recommend trying different fruits and vegetables you haven't tried before.
Thank you for your emails. It is lovely to see how hard you are working and how much you are enjoying spending time with your families.
Keep smiling!
Love from
Miss Wright x
Good morning, everyone!
I hope you're all staying safe and are having fun. Did you manage to start your science work about animal groups yet? We watched the videos in school and the children really enjoyed learning interesting facts about the different kinds of fish. Their favourite was definitely the Great White Shark but I liked finding out about the Mobula Ray. Did you know it can launch itself six feet above the ocean's surface?
Which is your favourite fish and why? You could make a poster about it today to share the interesting things you have found out about it.
The children in school have started their non-fiction books about animal groups. They have all designed their own front cover and have completed their first page about fish. Take a look at their lovely books!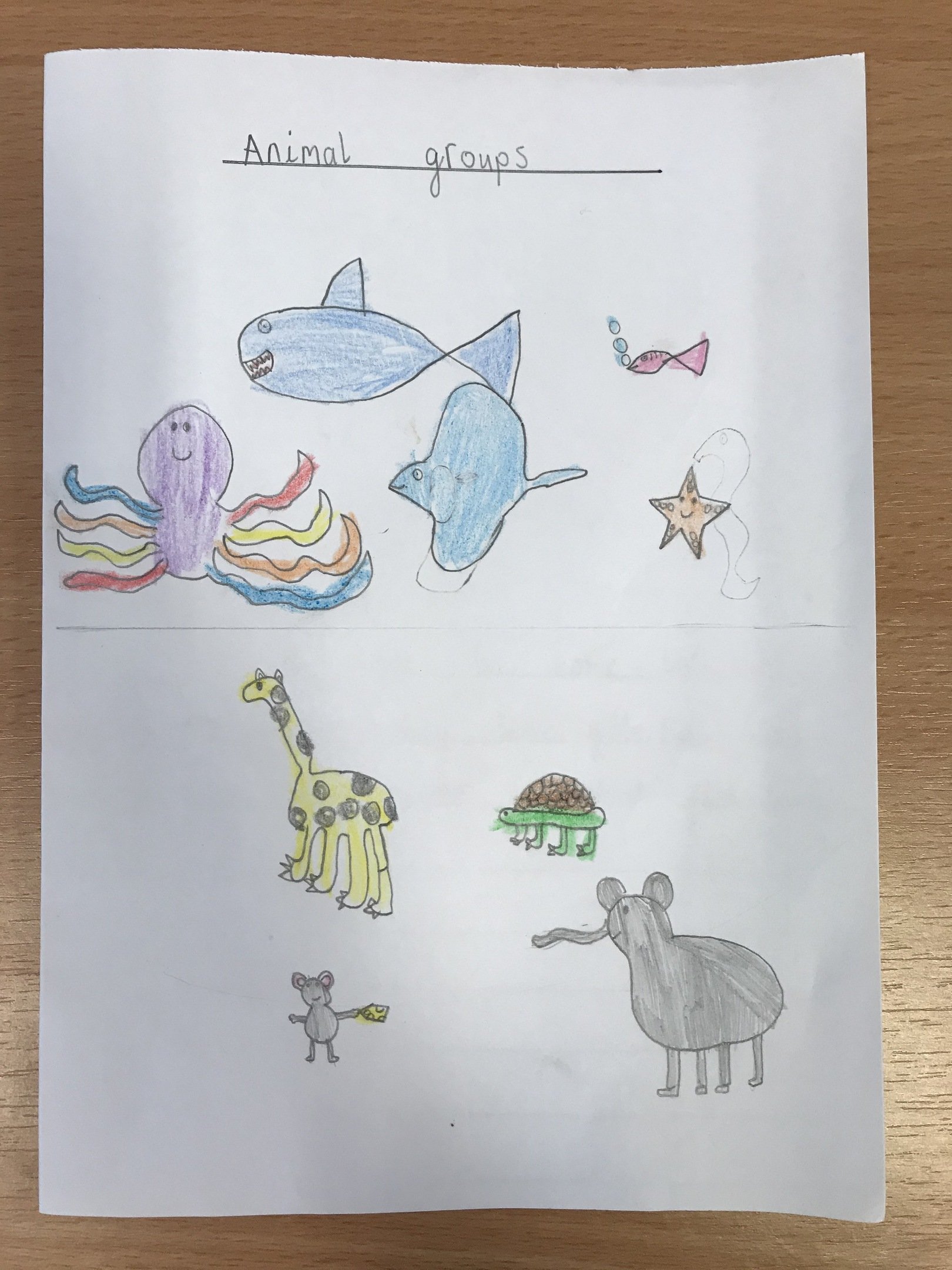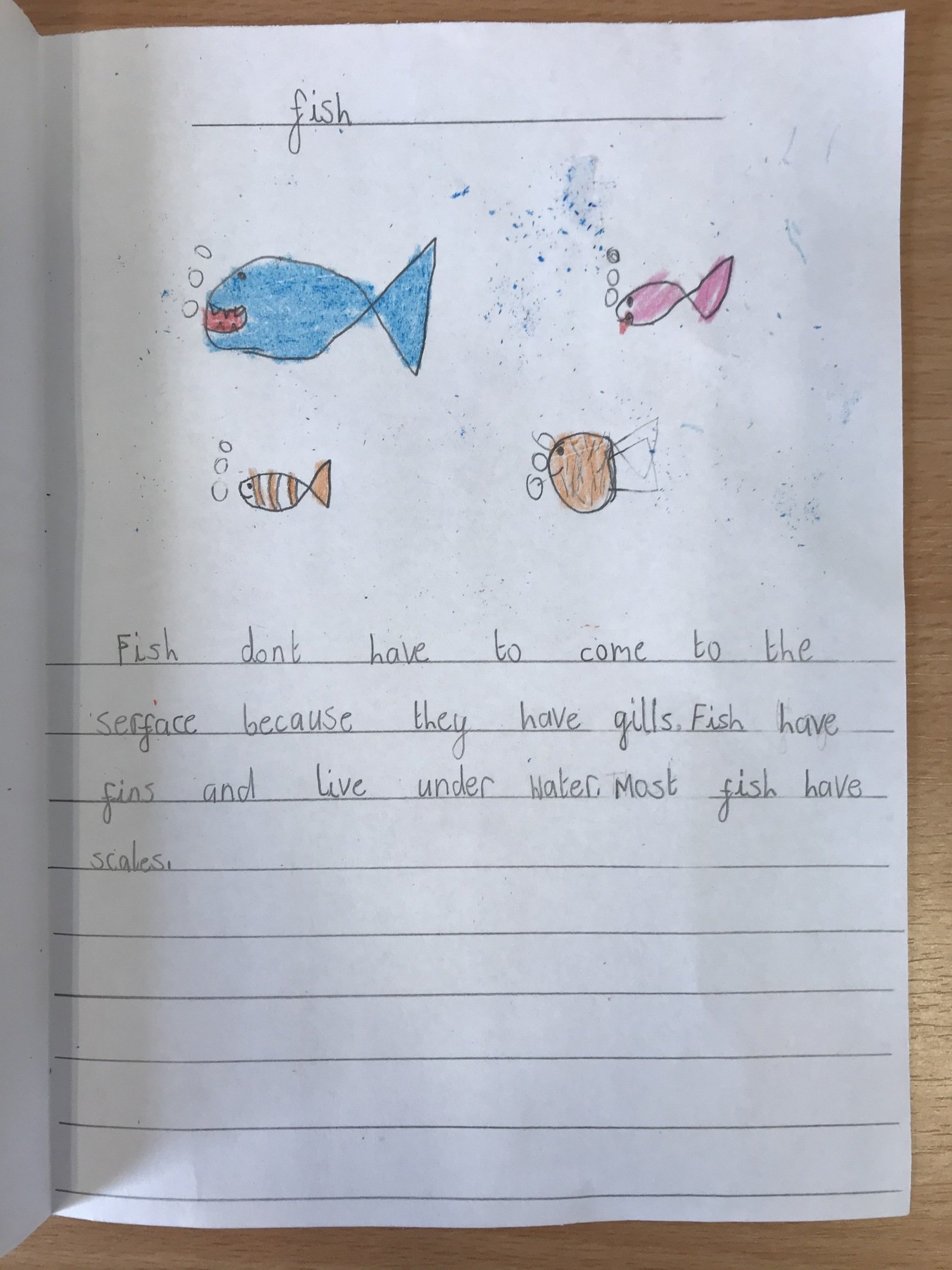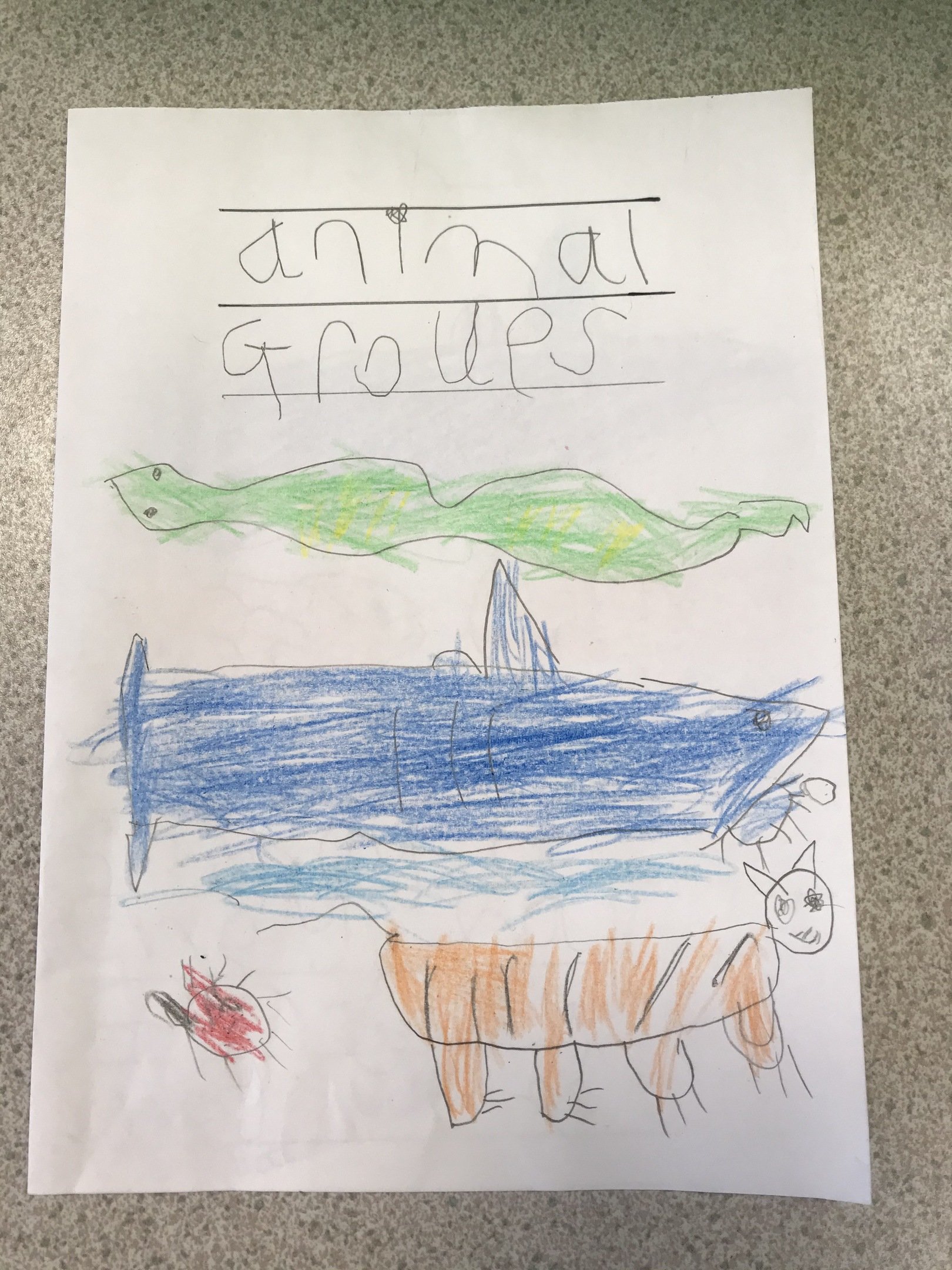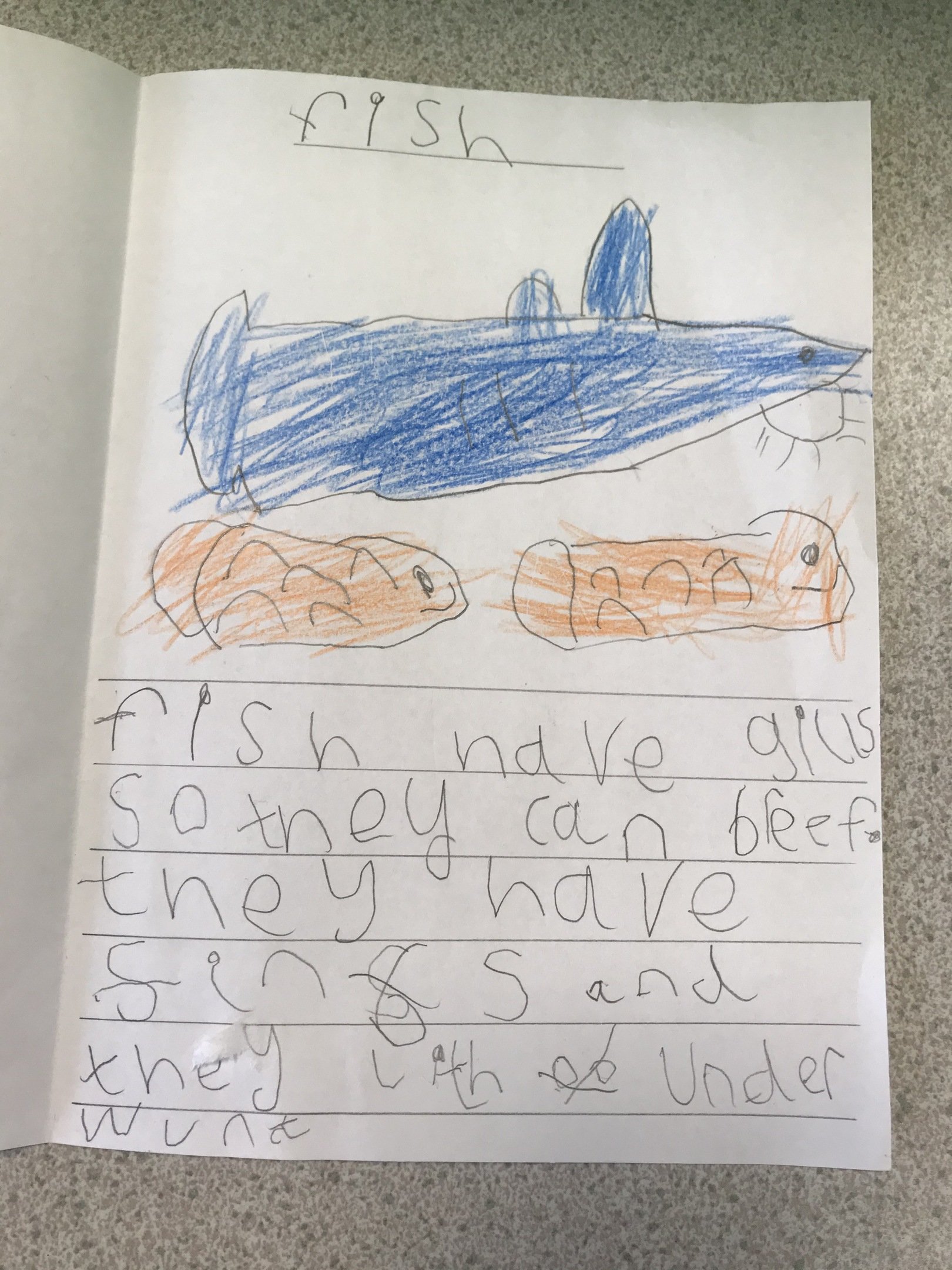 Don't forget to share each page with your teacher once you have completed it.
Thank you for your lovely emails. It has been lovely to see what you are learning at home and to see your smiling faces.
Take care and keep safe
Love from
Mrs Smith x
Happy Friday everyone,
I hope you are all well and having fun. I hope you have been enjoying the activities that we have set this week. Our class had a great time writing their food diaries.
In school this year we have been looking at some of the sacraments of Catholic life that we celebrate. We have looked at the sacraments of Baptism and Holy Communion. Mrs Byrne visited each class yesterday to tell us the lovely news that Fr Ian is celebrating the anniversary of a very special sacrament.
This week, Fr Ian will be celebrating 30 years since his ordination as a priest. This is a very important sacrament that is only received by those who have been chosen to join the priesthood. This is a special celebration for Fr Ian as this means that he has been celebrating Mass as a priest for 30 years.
Can you think of any occasions when you might celebrate a special day? Anniversaries are when you remember a significant or important day each year. It could be a birthday or it might be when you were baptised. When grown-ups get married they will often celebrate on that day each year, this is also called an anniversary.
To help Father Ian celebrate this special day, all of the children in school have made cards. Have a look at some of our lovely designs. We all thanked Father Ian for his love and service to St Margaret Mary's parish.
Thank you all for your lovely emails. We really enjoy seeing all of the fantastic things you are creating and learning at home.
Stay safe and enjoy your weekend.
Love from
Mr Nolan x