Week Beginning 27th April
Week beginning 27th April 2020
Hello, everyone. We hope that you are well and managing to stay active.
Please click the link below to enjoy a weekly Collective Worship with your family.
How did you get on with the ideas from last week?
Please remember that the BBC, English Mastery and White Rose are updating their resources each day if you are enjoying using their activities.
The new phonics resources from the DFE are available here.
English
Last week people in England celebrated the feast day of Saint George. He is the patron saint of England. There is a famous story about Saint George and when he met a dragon.
Twinkl have created their version of the story here… https://www.twinkl.co.uk/resource/st-george-and-the-dragon-t-t-5489.
There are lots of other resources on the Twinkl website for downloading. If you can't print them out, try retelling the story in your yellow books. There is a different version of the story on YouTube https://www.youtube.com/watch?v=3YuVzOK89EA. What is different about this version of the story? Tell your adult.
In your yellow books, can you retell the story?
Did you design your own dragon last week? If not, this would be a good time to create one and then describe it.
Remember, for all your writing activities you can set your own level of challenge.
simple sentence (I can see...)

sentence with a bit of extra information

two sentences joined with 'and'.
Don't forget to keep looking at the Phonics Play and Oxford Phonics websites to keep practising your letters and sounds.
Mathematics
Just before Easter we looked at telling time to o'clock. Have you been practising this? This week we'll think about what happens when the big hand (the minute hand) is pointing to the 6. Every hour has 60 minutes in it. When the big hand is pointing to the 6, this means that 30 minutes have passed. We call this half-past.
Look at an analogue clock in your house. Look at what happens to the smaller hand (the hour hand) when it is half-past. The hour hand moves so that it is between the numbers on the clock face.
Can you tell the time on these clocks?
If you have digital clocks in your house, they will show the time like this…
6:30 = half-past 6
4:30 = half-past 4
What time do these clocks show?
2:30
7:30
9:30
11:30
Can you make a timetable in your yellow books of what you do when it is half-past the hour?
Come and See
The Archdiocese have produced resources to support with the Holidays and Holydays topic. Here are the resources for the Reveal stage of the process.
Science
Now that Spring is in full bloom, most trees now have their leaves. You can identify each tree by the shape of its leaves. Next time you go for a walk, use this tree spotter guide to help you learn their names. How many trees can you identify? You can print it here: https://www.twinkl.co.uk/resource/au-t2-s-007-tree-identification-photo-sheet
You can also use free apps on smart phones or tablets to help you identify the tree if you get stuck.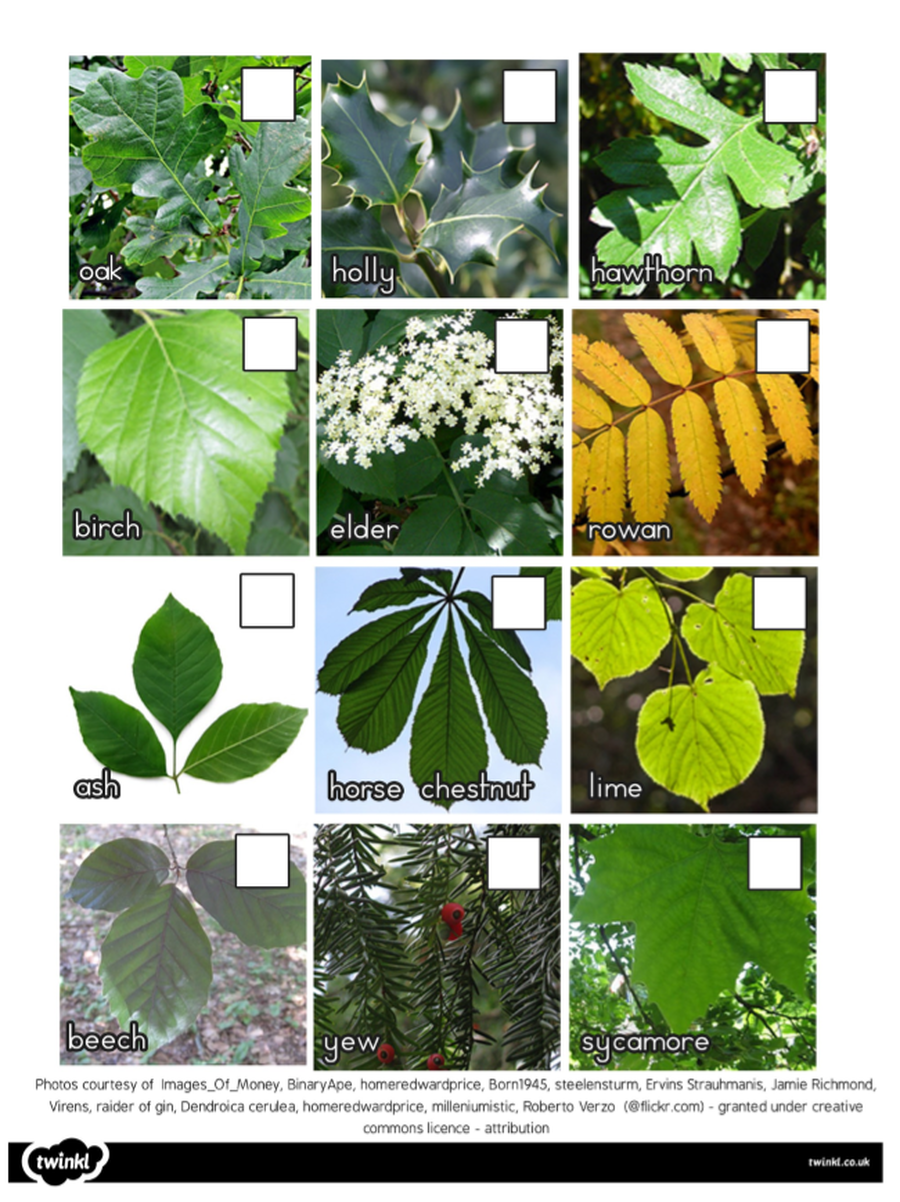 You could collect a few different leaves to take home and use them to create a lovely picture of leaf rubbings. Place the leaf under some paper and rub over the top of it with a crayon or pencil. It should look a bit like this...
Topic
Click here for the topic KNOWLEDGE ORGANISER- 'The first flight that changed the world'
In history we are learning about 'The first flight that changed the world'. Do you know anything about aeroplanes already? Have you been on one? What can you remember about it?
Click on the links below to watch videos about how the aeroplane was invented.
These are some questions for you to think about whilst you are watching it.
Who invented the first aeroplane?

When did the first flight take place?

What was the name of the first aeroplane?
The Wright Brothers, First Successful Airplane (1903)
Biography of the Wright Brothers for Children: Orville and Wilbur Wright for Kids
Tasks:
Create your own time line and include your family members on there too. Can you place the year the aeroplane was invented? Can you include the year Neil Armstrong landed on the moon from our last topic as well?

Write a non fiction book about what you have found out. Can you include a front cover and contents page? Draw and label your own pictures too.
We are missing you all a lot. It is very strange in school without you all and we are all looking forward to when it is safe enough for us all to be back together again. Have you grown a lot since we last saw you? Did you measure yourselves to keep checking?
Stay safe, keep active and remember to keep washing your hands.
Love from Year 1 X
Tuesday 28th April
Good morning, everyone.
Can you believe that it is almost May? April has 30 days in it but May has 31. Can you find out the names of the other months and how many days there are in each month? You could make a table in your yellow books. What is special about February?
I am on my Easter holiday this week and because it was so lovely outside I decided to do some work in my garden. Here is a timetable for part of my day.
10:00 Read
10:30 Mow the lawn
11:00 Clean out the summer house
12:00 Lunch
12:30 Paint the fence
2:30 Cup of tea and a biscuit (and a bit of reading)
3:00 Paint the fence
5:30 Take Rosie for a walk
6:30 Tea
Can you see that sometimes my jobs were at o'clock and at sometimes at half-past?
Have you made a timetable of your day yet? Can you make one in your yellow book?
Miss Wright put some work on yesterday about aeroplanes and I thought about the first time that I went on an aeroplane. I think I was about your age and I went with my family to the Isle of Man. This is a small island between England and Ireland. Can you find it on a map? It doesn't take long to fly to the Isle of Man because it is so close. I think my flight took about 40 minutes and I was allowed to visit the cockpit. Have a look on the knowledge organiser to see which part of the aeroplane this is if you are not sure. I have also been to the Isle of Man on the ferry. This is a slower way to travel and takes about 2 hours and 45 minutes. Can you think of why it is quicker to travel on an aeroplane than it is to travel by sea?
I think it might rain today so I'll find some jobs to do indoors today. Keep working hard and make sure that you are making your best behaviour choices. Make sure that you read a book at least twice a day. I am managing to read a lot whilst I am at home.
Stay safe, everyone and I do hope to see you all again really soon.
Love from
Mr Barr. X
Thursday 30th April
Hello everyone, Happy Thursday!
I hope everyone is staying safe and enjoying spending time at home with our families. I am missing you all and I hope that we'll see each other again soon. I have been spending some of my time in the garden doing lots of digging and pulling up old plants and weeds. Hopefully I will be able to start planting new bulbs ready to grow soon. Sadly the weather has been a little bit wet this week so we have been trying to have fun inside.
I have been spending part of each day reading my book but what I have really enjoyed is cooking meals I haven't tried to make before. I am getting very adventurous now, I cooked a chicken pie yesterday with my own homemade pastry. I can tell you it was delicious!
I have also spent some of my time playing my musical instruments and I am trying to learn some new songs to play on the guitar and the piano that I will be able to show you when we get back to school! I really enjoy playing and singing along to my favourite songs, trying to keep to the beat and the rhythm of the music. Maybe you could try this as well. Even by clapping your hands or dancing in time to the music, you are performing a song.
You may also like to try and make your own musical instrument. There are lots of different types of homemade instruments that you can make, design and decorate. Here are a few examples:
Can Drums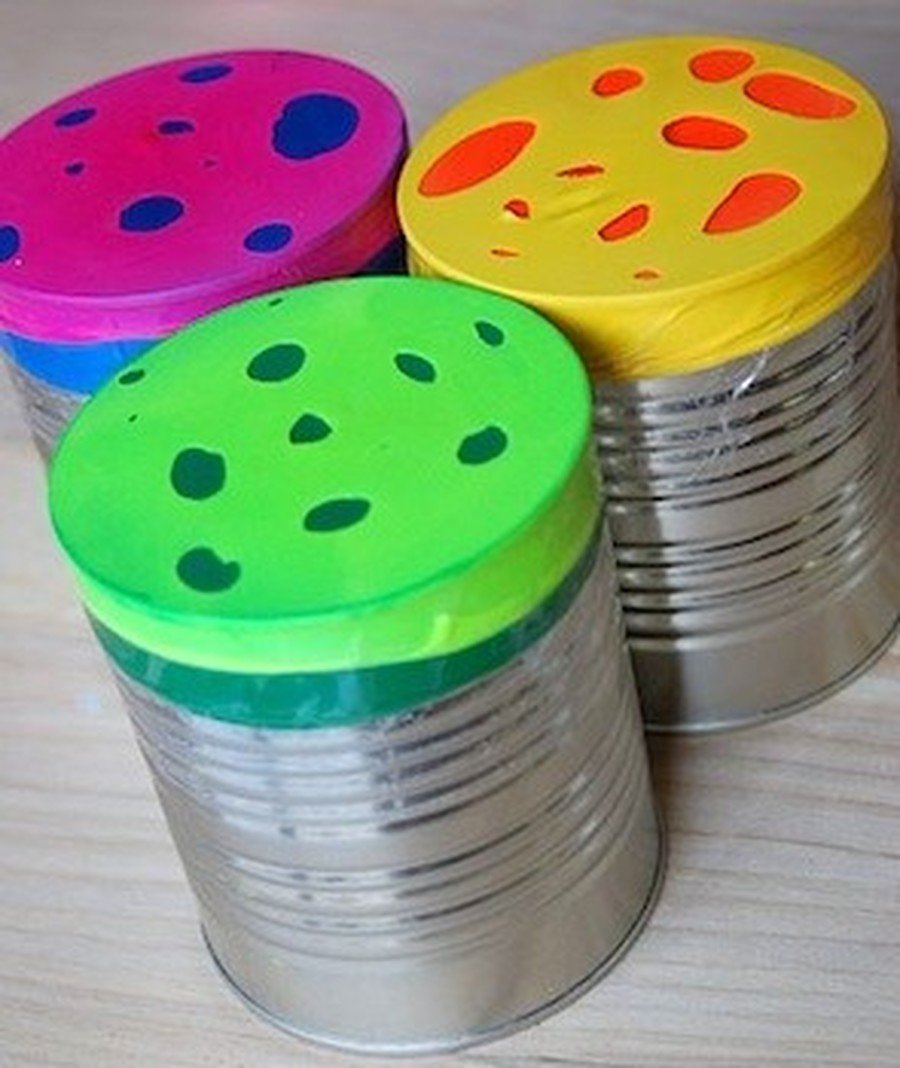 You will need – An empty can, cling film or paper to place over the open end of the can and sellotape or an elastic band to attach it together.
You could use a spoon or a pencil as your drum sticks.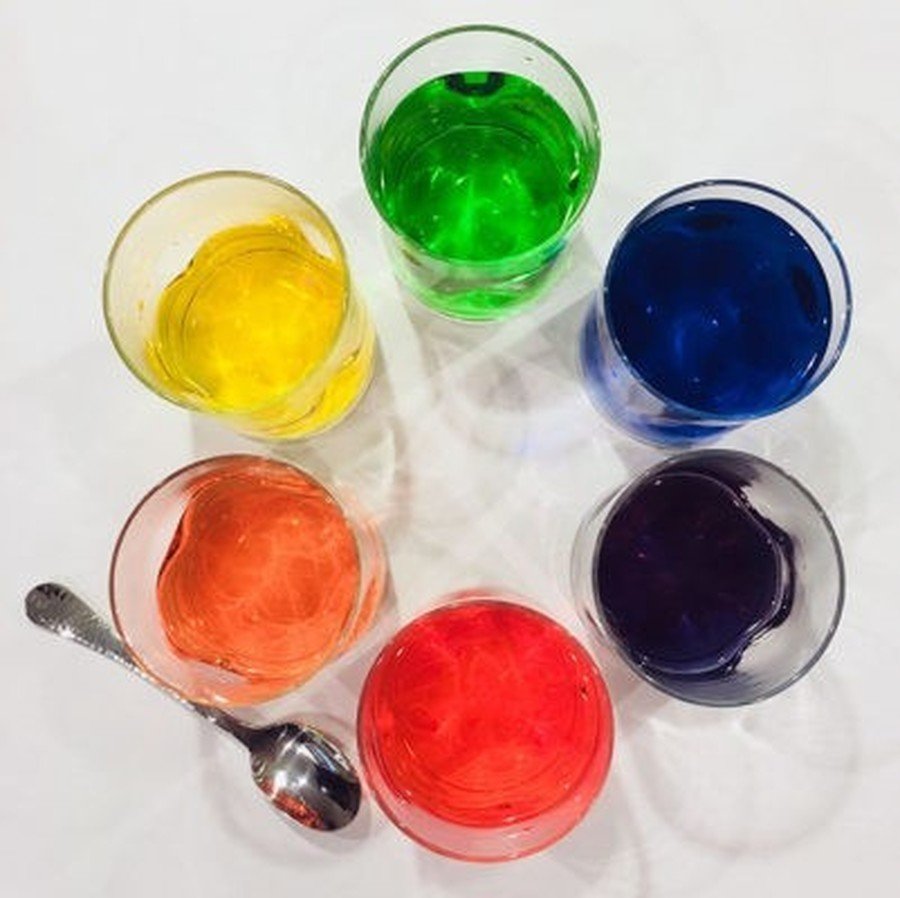 By filling the cups with different amounts of water and tapping the glasses with a spoon, you can hear the different tones that are produced. Can you make a song using the different sounds that you hear?
You can use lots of different objects to make your own shakers. Any containers that have a lid are useful. Just add some rice, beads or another object you can think of that will rattle when shaken together. Place these inside the container and seal the lid. You might even like to decorate your container with ribbons or even create a colourful collage.
These are just some ideas of instruments that you could make. Can you think of any other instruments you could create using objects in our homes?
Maybe you could even start a family band!
There are a lot of songs by John Burland that we sing during assemblies and singing practice that you can find on YouTube. There is even a playlist for you to pick your favourite. Maybe you could perform some of these songs for your family.
Have you managed to answer Mr Barr's o'clock and half past questions?
Well done if you have and here are the answers.
half-past 10

half-past 1

half-past 9
The times on the clocks were:
2:30 = half-past 2
7:30 = half-past 7
9:30 = half-past 9
11:30 = half-past 11
Stay safe everyone and I look forward to seeing you all soon.
Love from
Mr Nolan
XX
Friday 1st May
Happy Friday, everyone! I can't believe it is May already!
I hope you are all staying safe and are having fun with your families. I have been doing some jobs indoors this week and have enjoyed baking with Jacob and Jessica. We baked some biscuits using a very simple recipe that we found here... https://www.twinkl.co.uk/resource/space-star-biscuits-recipe-t-tp-7505 You can use any shape cookie cutter you like to make these.
We also had a go at making these minibeast snacks out of fruits and vegetables as we are trying to eat our 5 a day. Did you know that it is important to eat five portions of fruit or vegetables each day? It can be quite tricky! See how many different fruits and vegetables you can eat in one day. You could even give these minibeasts a try!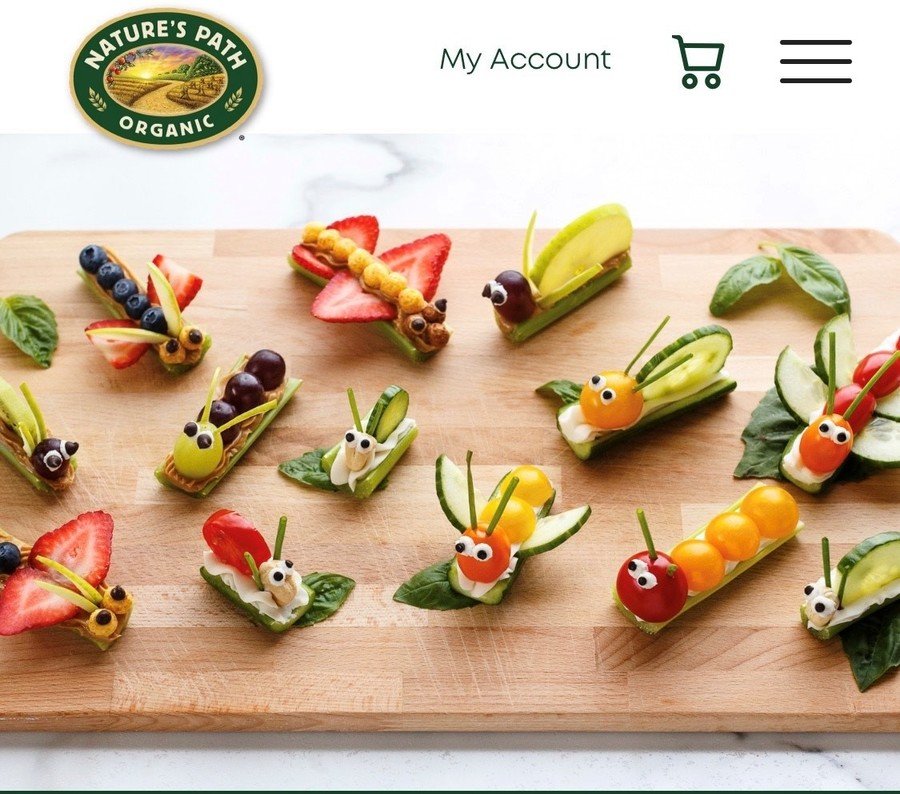 Although we have been indoors a little more, we still manage to get out for our daily exercise. We went on a tree hunt to see which trees we could find in our area. Have you managed to find any trees where you live yet? We found so many different types of trees, including Sycamore, Beech, Oak and Birch. Here are some of the leaves we found and a picture Jacob made using leaf rubbings.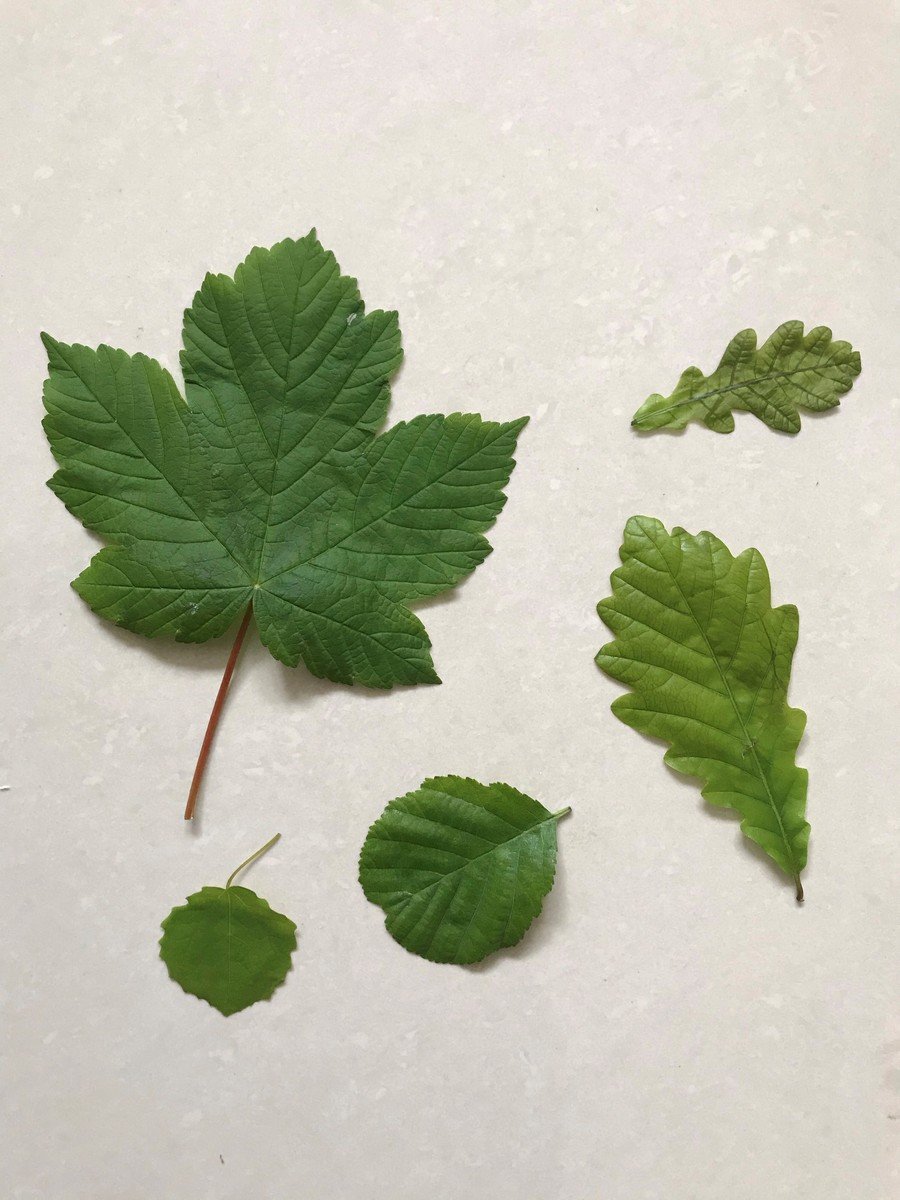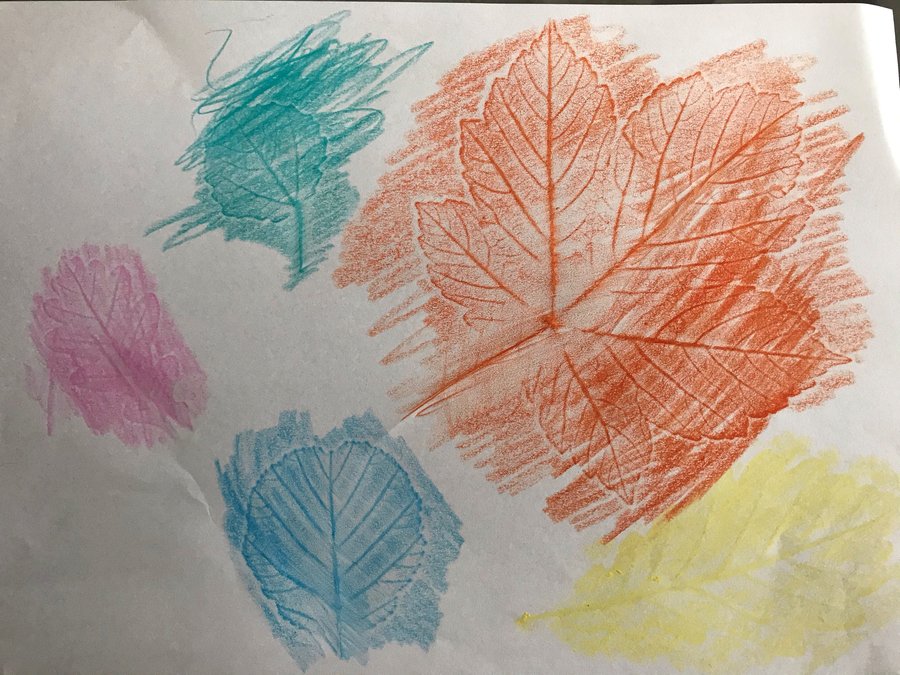 I miss you all and hope to see you very soon.
Love from
Mrs Smith x