Week Beginning 18th May
Monday 18th May
Good morning, Year One, we hope that you are all well and still trying hard with your working from home. It has been wonderful to receive updates from your parents via email and we have all really enjoyed hearing about the brilliant work that you are doing at home. It is great to see photographs of what you are doing at home and to see your smiling faces in the photographs. We really are missing you a lot. Did you see the video that we made for you? It is on the home page. Video.
Please click the link below to enjoy a weekly Collective Worship with your family.
It is hard to believe that it is nearly half term... you have two weeks of break from working from home from Friday. We imagine that lots of you should have been going on holiday during these two weeks so you could maybe have a holiday at home by camping in the garden or in a different room of the house.
There was an important letter from Mrs Byrne with an update about re-opening that was put on the website last week. If you have not seen it, here it is...
Come and See
'This work comes from the Come and See Religious Education programme which is taught in all Catholic primary schools in the Archdiocese of Liverpool. We have given a general guide to the learning opportunities that children may have come across under normal timetabling in school. We have suggested and selected a small amount of the programme. The activities aim to keep Religious Education practical and fun.
The first part of learning is called – EXPLORE. This shares your child's everyday experiences and helps them to see how the Catholic faith is lived in their everyday lives. The second part, called – REVEAL shares bible stories that links to their everyday life.'
Here is a link to the story in case the link in the document doesn't work.
English
Did you enjoy our work about Farmer Duck? It really is a favourite story for the teachers to read to you. Can you remember some of the words from the story? It is easy to remember, "How goes the work?"
There must be a lot of jobs that have to be done around your house. Some of these might be: washing the dishes, doing laundry, mowing the lawn, vacuuming, polishing and making the beds. This week for your English work pretend that you are like Farmer Duck and have to do lots of jobs around the house. Choose someone to be the lazy farmer who can ask how your work is going and write something in your yellow books for each day.
It might look like this...
Monday
Today I had to wash a big pile of dishes that were in the sink. I had to stand on a chair to reach and the water was hot and full of bubbles. The lazy sister shouted, "How goes the work?" I just said, "Quack!"
Don't forget to draw a picture to go with it like in the story.
Here is a different version of the story for you to enjoy.
Don't forget to keep using the phonics work that is on YouTube. Letters and Sounds.
Maths
How have you been getting on with your maths work? Have you learned to tell the time to o'clock and half-past? Maybe you could start to explore telling the time to quarter-past and quarter-to. Have you played shop and done lots of counting of coins? There are so many different ways to make different totals that it takes lots of practice. If you are working through the booklet that we shared, keep going a few pages at a time. Here it is again in case you missed it.
In school we did some work about capacity before we started working from home. Remember capacity is how much a container can hold.
When we measure the capacity of a bottle we use measurements called litres (l). A litre is quite a lot of liquid so there are smaller units of measure called millilitres (ml) that we also use. On some bottles the measurement is centilitres (cl).
10 millilitres = 1 centilitre
1000 ml = 1 litre
100 cl = 1 litre
Have a look around your house for bottles and see if you can read how much liquid they can hold. There might be some really high numbers as a lot of bottles are measured in millilitres. The bottles can be very different shapes and sizes but still hold the same amount of liquid. Look at these photographs of bottles that Mr Barr found in his house.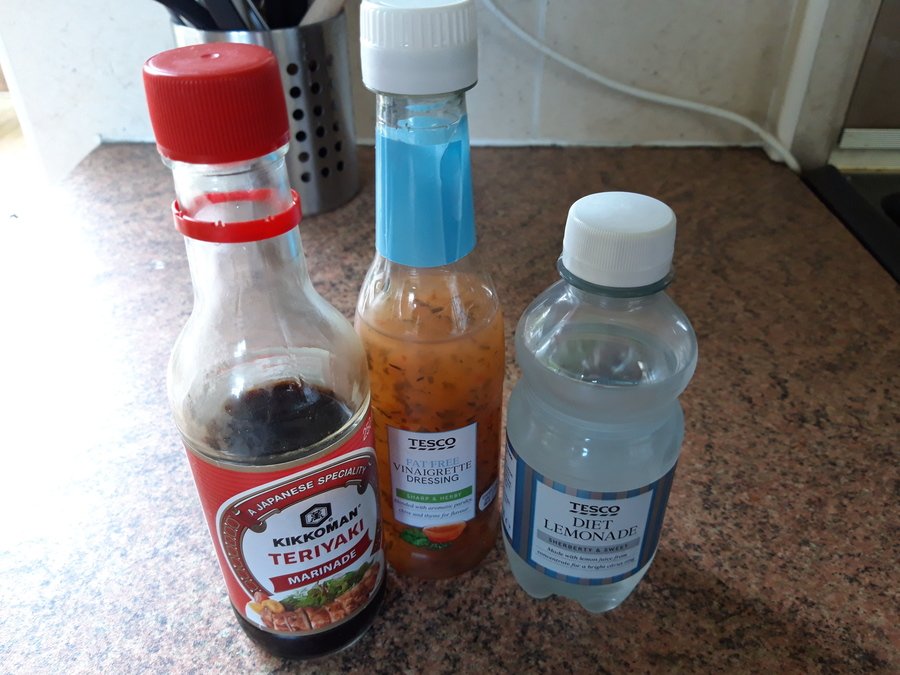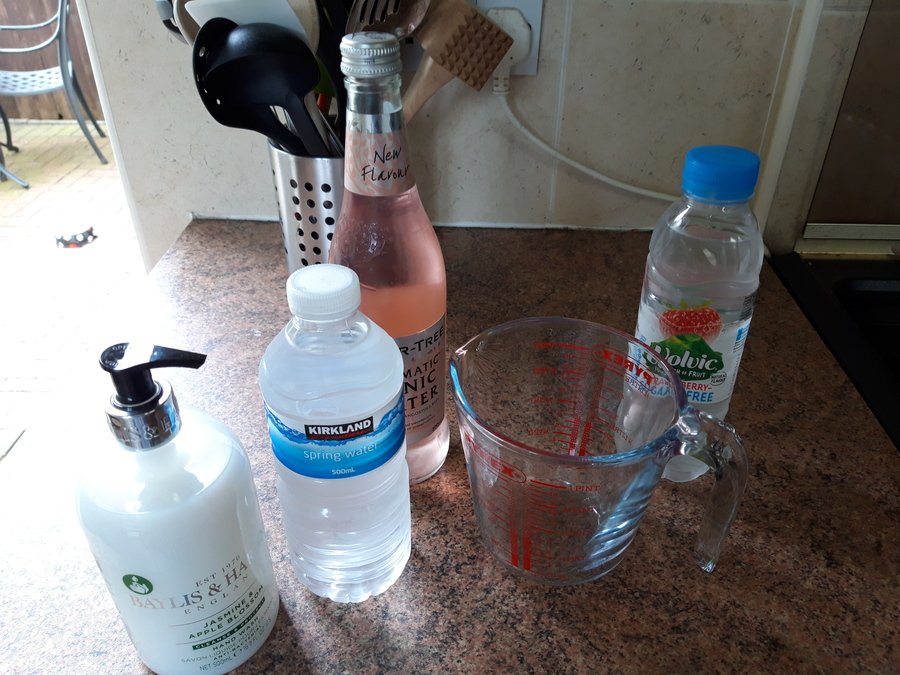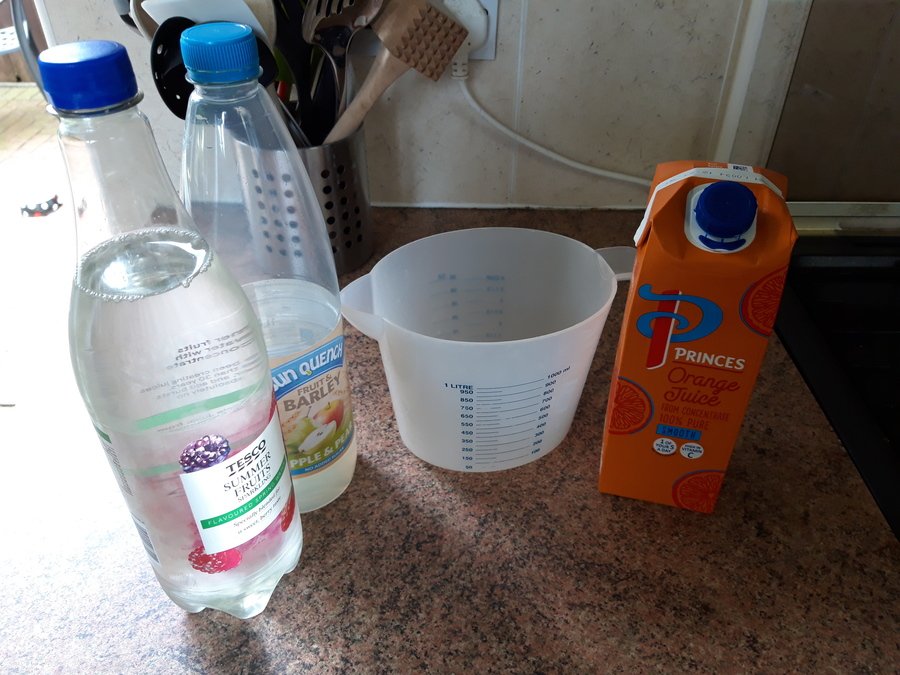 When you find your bottles, try to put them in order of capacity from smallest to largest. Have a try to use a measuring jug to measure out different amounts of water. If you have empty bottles ready for recycling, test to see how many times smaller bottles have to be filled to pour into a bigger bottle.
This is the largest capacity bottle that Mr Barr found in his house...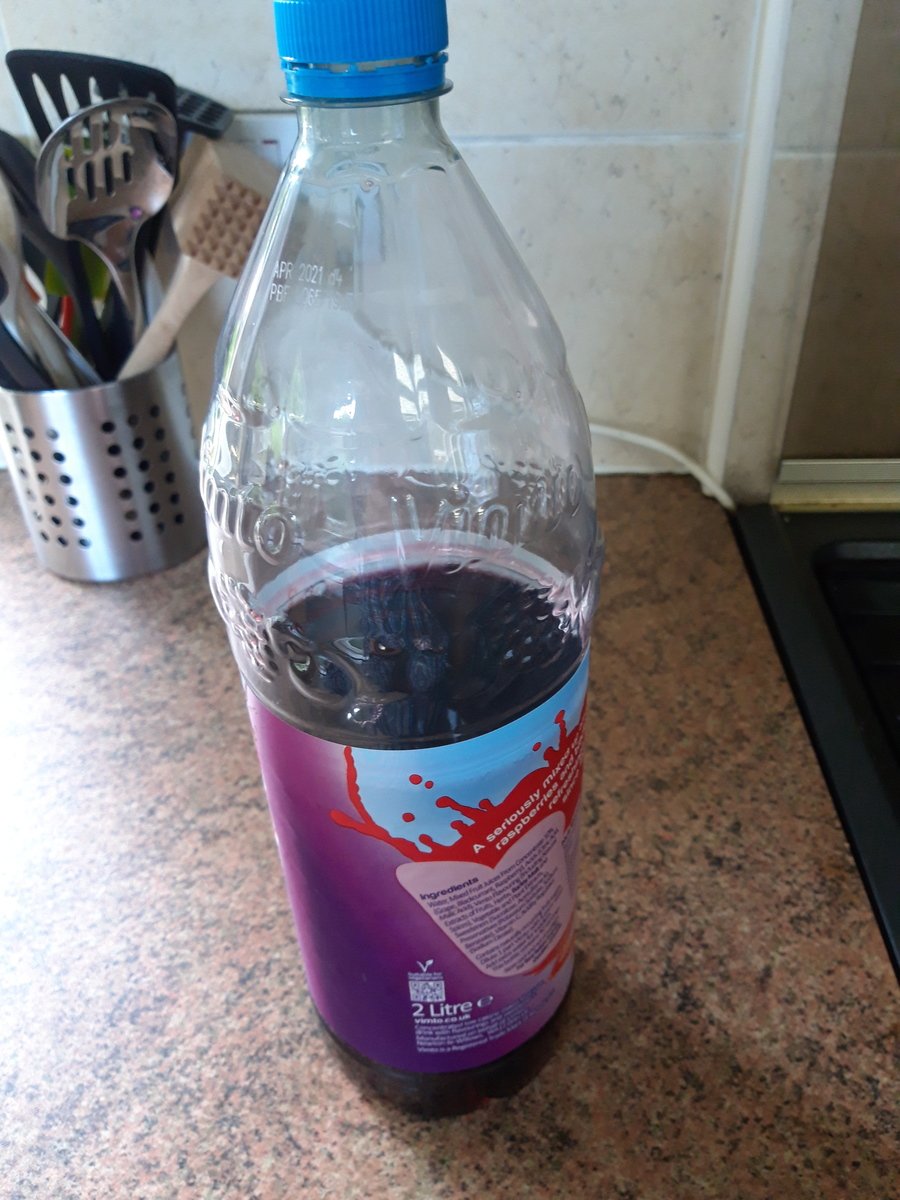 What is the largest bottle that you can find in your house? You could play with the empty bottles in the garden if you have a paddling pool or a large container or you could play with them in the bath. Make sure you only use plastic bottles to play with though to keep you safe.
See if you can make a table in your yellow books to record your findings.
It might look like this...
Have fun exploring capacity but always ask your adult for help before you get started.
Remember there are lots of other activities, including maths ones, on BBC Bitesize.
Science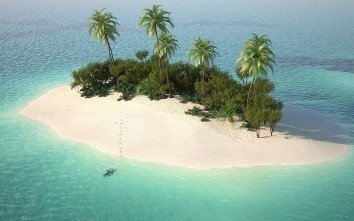 This week in Science, we would be designing, making and testing a boat or a raft to escape from a desert island. Have a look at what scrap materials you have at home and then design your boat or raft by drawing it first.
What would be the best materials to use? How can you make your boat steady so that a small toy, such as a Lego man, could be put on it? Can you make it so it will move when it's on the water? You can even test some materials in a bowl of water first to decide what you would like to use. Some examples of materials to test are: paper, egg cartons, lolly sticks, foil, Styrofoam, sponge, Lego etc. There are so many materials you could try so get creative!
Here are some example boats and rafts to help you.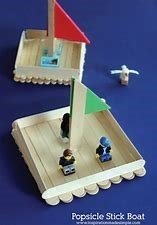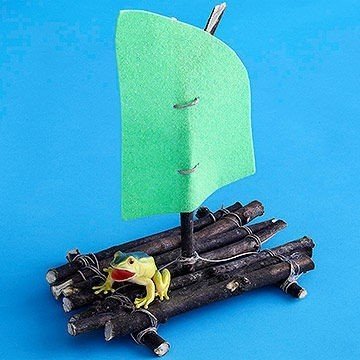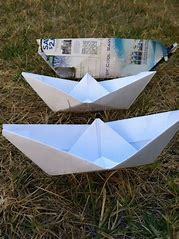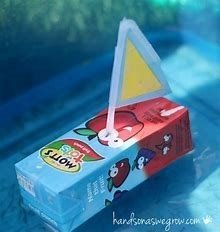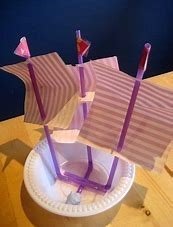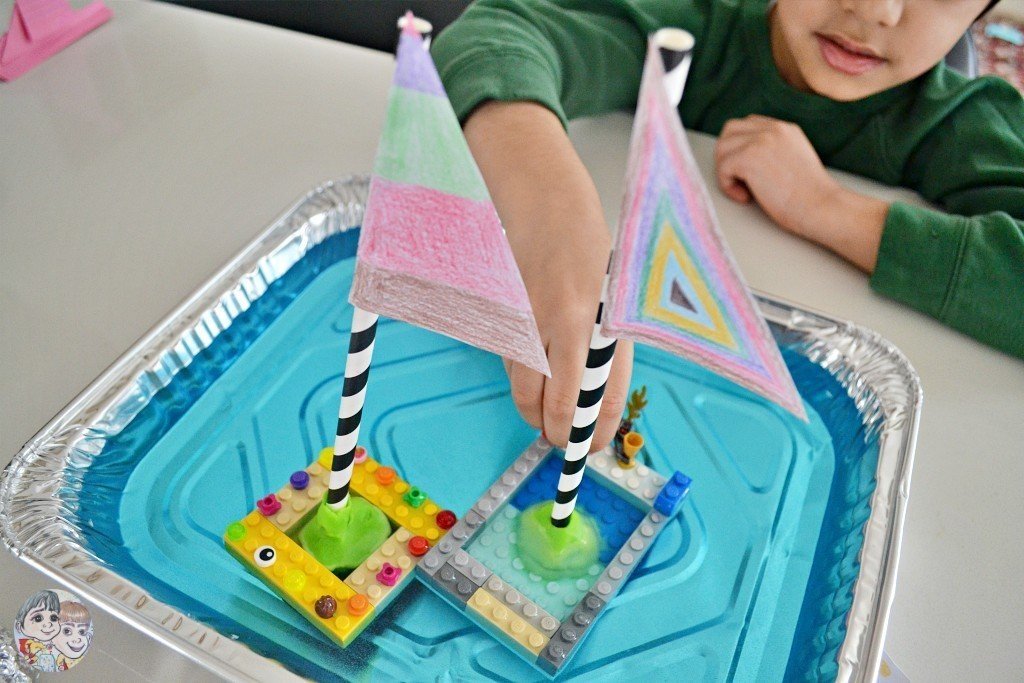 Once you have made your boat or raft, it is time to test whether it floats or sinks. Don't worry if it sinks at first as you can change your boat or make a new one.
Does your boat float?
Can it hold a small toy without sinking?
How far does it move?
If other members of your family make a boat or a raft too, you could have boat races in a bath or paddling pool!
Have fun experimenting!
Topic- History
For our last history task this week, we want you to think about what aeroplanes are used for? Are they just used to for travel and to take us on holidays? Look at the pictures below to help you.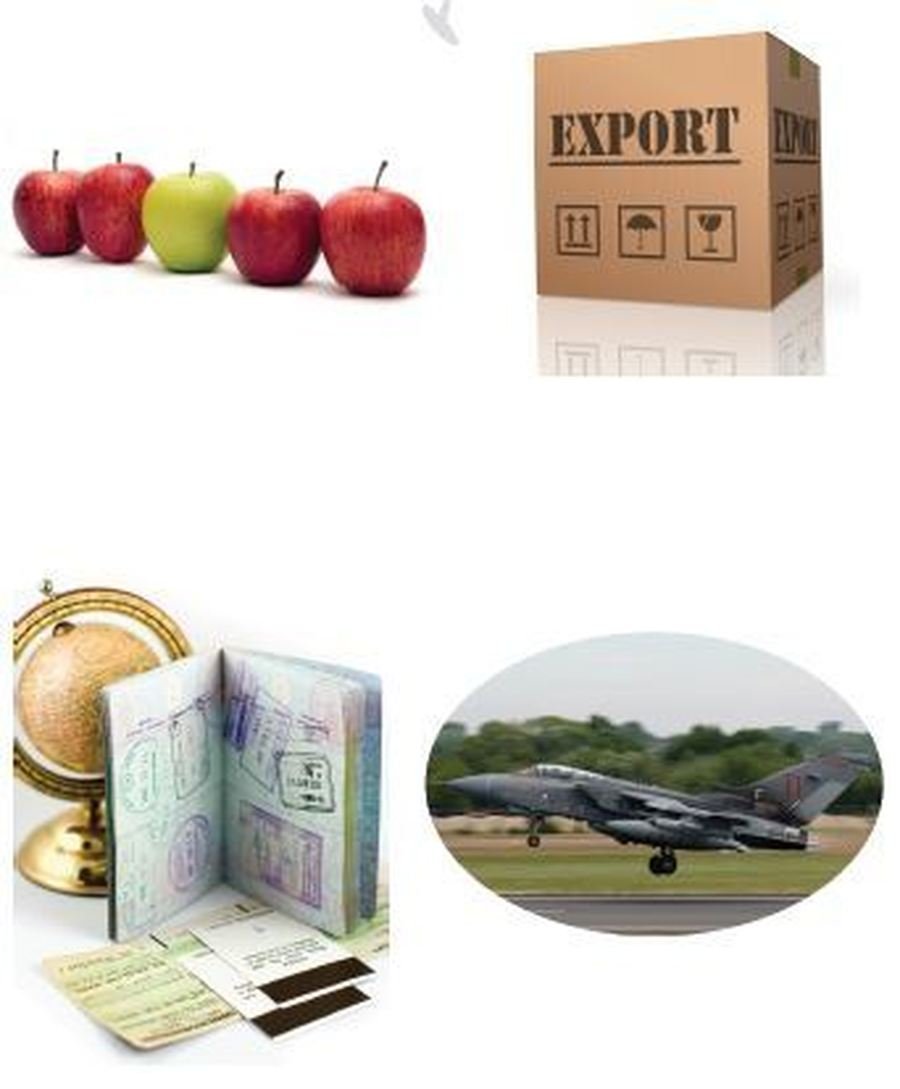 Aeroplanes can be used for different purposes. The apple represents food, the parcel represents trade, the passport represents travel and the fighter pilot represents warfare. Here are some questions for you to research...
Food- Can you find out where your favourite food comes from?
Trade- Have you ever wondered where your favourite toys are made? Would they have been transported via an aeroplane?
Travel- Have you or your family visited anywhere in an aeroplane? Or have you received a postcard from someone on their holidays?
Warfare- Can you find an army aircraft online? What is different to that of an airbus aeroplane?
Your next task is to draw a design of your own aeroplane. It must have all the features needed in order for it to fly, so check your knowledge organiser if you need help remembering them. Your aeroplane can be any colour/design you like and you can choose whatever you want to put inside it. You might think about having a games room, disco room, swimming pool or even a penalty shoot- out area. If you make some good designs, don't forget to send them to your teachers. The more fun and outrageous...the better!
Music
In music we have been using the Charanga programme, looking at new songs each half term. We also perform these songs and compare them to others of similar genres. This term's song topic is all about 'your imagination'. To start, have a listen to the song below. I think lots of you will have heard it before! It is all about using your imagination to create new words and meanings.
While you are listening to the song have a think about these questions:
Does this song tell a story?
What instruments can you hear?
How does the music make you feel?
What did you like about the song?
Supercalifragilisticexpialidocious is a song from the 1964 Disney musical film Mary Poppins. The song was written by the Sherman Brothers. Supercalifragilisticexpialidocious is a nonsense, made up word that you can use when you have no other words to describe how fantastic something is. The song is about using your imagination.
Listen to the song again. Can you remember the words to the chorus? It is quite tricky. Next, can you clap your hands or stamp your feet in time to the pulse? The pulse is a steady beat like a ticking clock or your heartbeat. There is a great video on BBC bitesize to help explain how to keep the pulse.
Once you are used to the pulse, why not have a go at performing the song using an object to use as a percussion instrument. If you haven't already, why not try and make your own musical instrument to play along to the song with. There are some ideas of instruments to create on our weekly update from the 27th April.
Enjoy performing the song!
Have a really good week working at home. Keep up the hard work and keep in touch with your class teacher via email. Remember they have all chosen a day to reply to messages so keep an eye out on those days for a reply.
Make sure you are being helpful around the house and that you are behaving yourselves.
Lots of love,
Year 1. X
Tuesday 19th May
Good morning! Thank you for all of the emails that I have been sent. It is really lovely to see your photographs and to hear of all that you have been getting up to whilst working from home. Quite a few of you have become six years old whilst we have been away from school. Happy birthday to everyone who has become six!
Did you notice that Mrs Byrne has added a new letter to the 'Letters Sent Home' section? If not, please follow this link...
I have also added in some new Come and See work from the Archdiocese. It is just above the English work.
How have you been getting on with my challenges of things to find on your daily exercise? I think the challenge from last week was a bit easier than the week before as purple cars were tricky to find for some of you.
Whilst we have been working from home, the rainbow has become an important symbol of unity and hope. I thought for the challenge this week you could find something for each colour of the rainbow. The colours you need to find are: red, orange, yellow, green, blue, indigo and violet. The last two are tricky as they are quite similar. I decided to try to find flowers that had the different colours. Here is my flower rainbow…
You could try to find flowers or other objects that match the colours. Some of the objects you find on the pavements might work; a letterbox for red, a bus stop sign for yellow, wheelie bins for other colours.
One of my favourite topic tasks was shared with you yesterday. This gave you the task of finding out where some of your food items come from and to think about holidays you might have been on. I had a quick look in my kitchen and I found a few items from around the world. Have a look at my map and where my food came from. I have also added in the furthest that I have travelled to… can you find it on my map too?
Don't forget to share your work with me and the other teachers. All that we have received has really made us smile.
If you have not yet received an email from your teacher, please contact the school office to check that we have the right email address for you.
Take care and good luck with your rainbow colour hunt.
Love from,
Mr Barr X
Good morning! Happy Wednesday!
Thank you for all the lovely emails you have sent in. It was lovely to hear from you and I really enjoyed seeing the photographs of you playing games with your families and learning new skills. They made me smile a lot.
I really liked the challenge Mr Barr set yesterday about finding the colours of the rainbow. During my time at home I have been enjoying trying out new recipes and foods, so I thought I would make a rainbow using my favourite meals.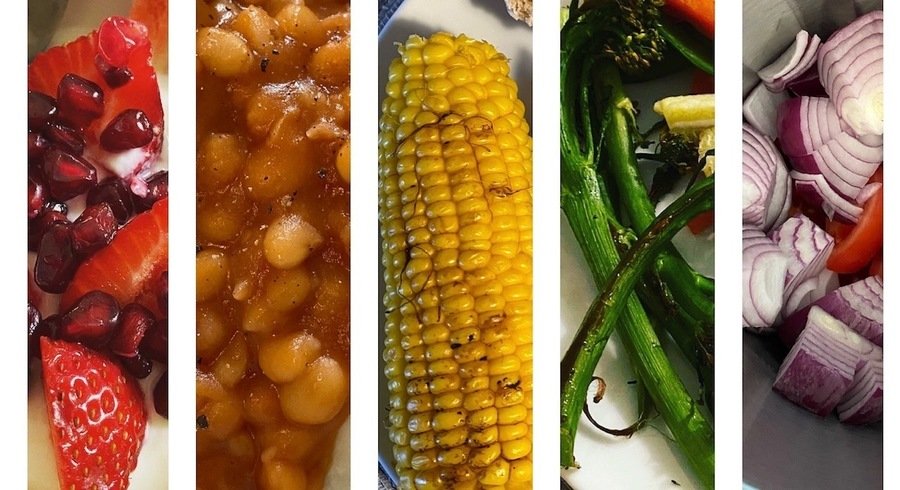 Can you guess from the photographs what meals I have chosen? What colours of the rainbow to you like to eat? Which ones would you like to try?
Here is a video about the foods of the rainbow. When you watch it, look out for your favourite ones as well as new foods you haven't heard of.
Maybe you could create your own rainbow of foods at home. You can use photographs, pictures from magazines or even draw and colour your own foods.
Thinking about being healthy and eating the rainbow, what other things have you been doing to keep yourself fit? Before we finished school, you were all doing so well with your throwing and catching skills in PE. Have you been practising them at home too? I have enjoyed doing my daily exercises which have included walking and running. Here is a fun workout activity to do at home with your family. You might be there for a while if you have lots of letters in your name.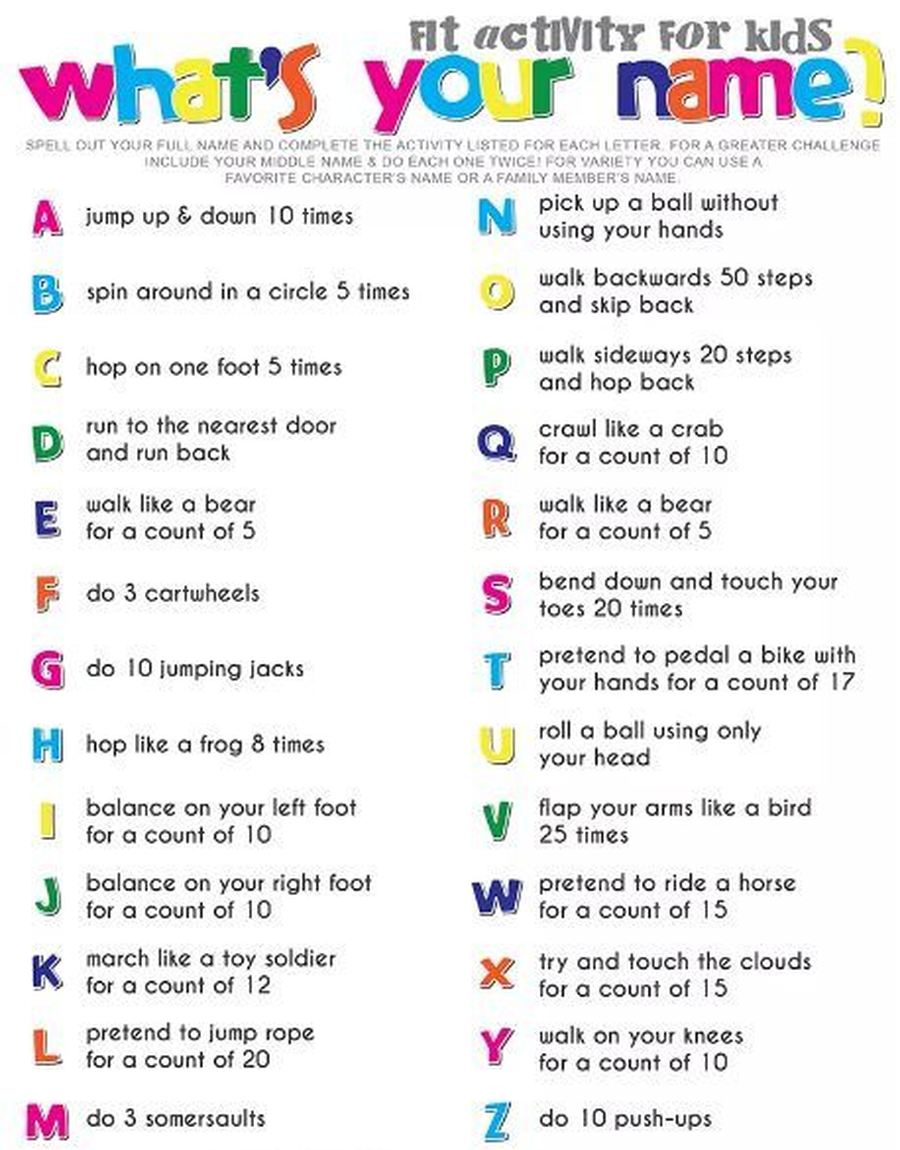 Good luck and have fun.
Keep smiling everyone!
Love from
Miss Wright x
Good morning, everyone!
Thank you for all of the emails that I have been sent. It's been lovely to read about what you've been learning at home and to see the lovely photographs of your smiling faces.
Jacob and I made a boat yesterday for the Science challenge. Have you managed to make yours yet? Jacob decided on the materials he wanted to use and I helped him to put them all together. He decided to use an egg carton made from cardboard, a lolly stick made from wood for the mast and some felt for a sail. We also made a crow's nest for his Lego man to sit in.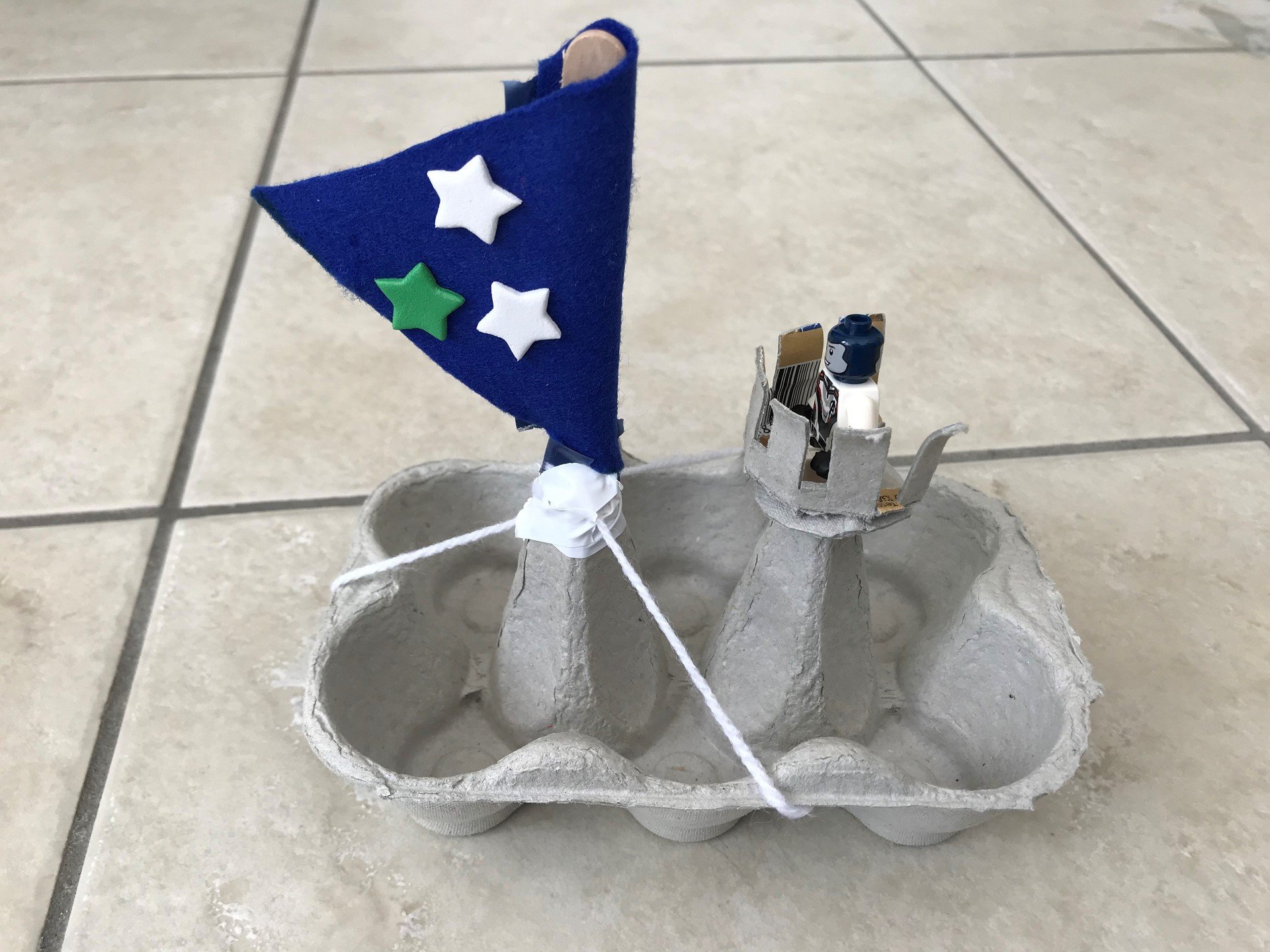 We predicted what might happen when we put it into the water. Jacob thought it would float and it did! After a while, the boat filled up with water so we learned that cardboard is not waterproof, it's absorbent!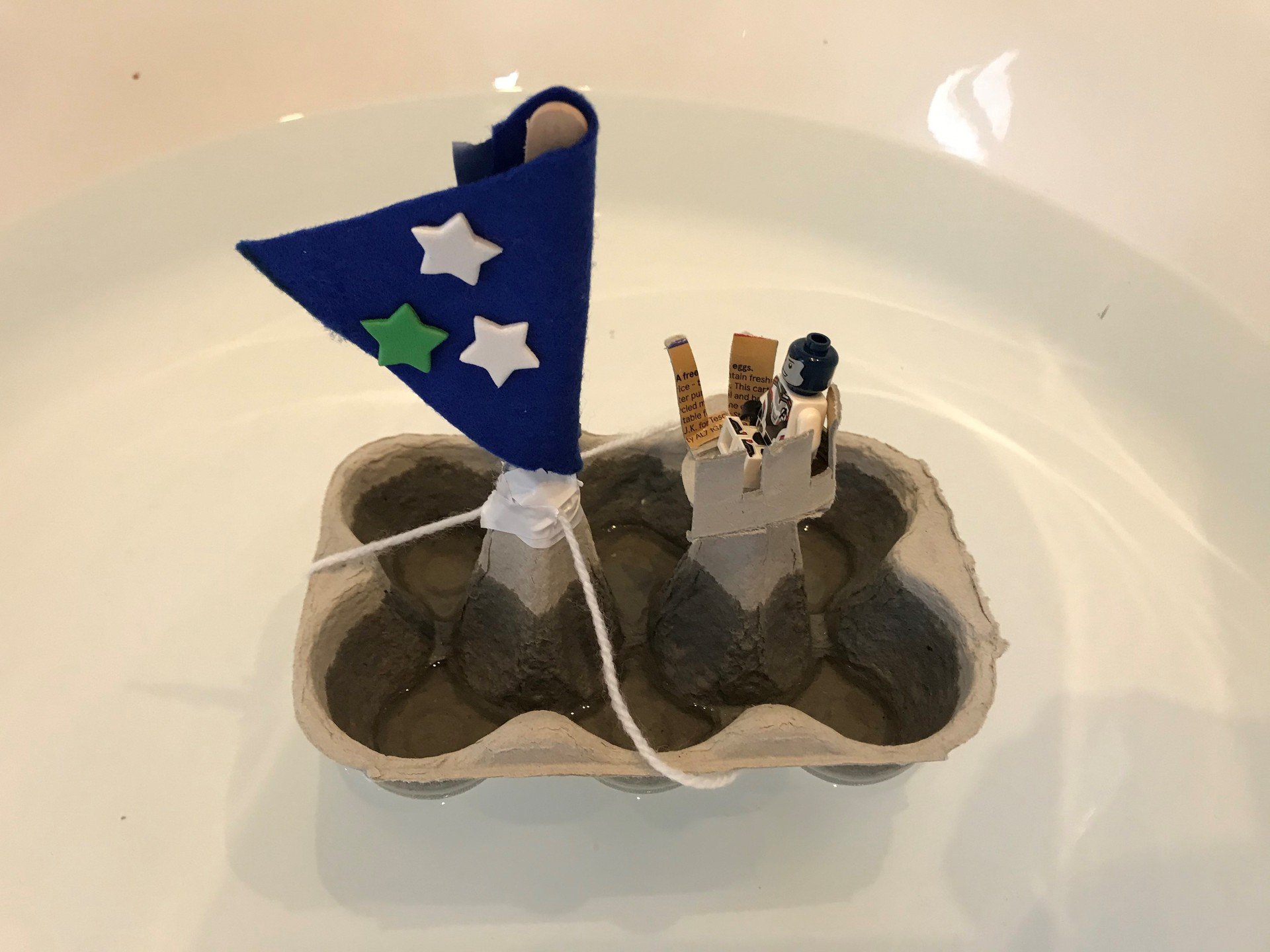 Next time, Jacob wants to try making a boat from plastic to see if that is waterproof. Do you think it will be? What materials have you made your boats from? Were they waterproof or absorbent? I hope you've had lots of fun testing your boats!
We loved the rainbow challenge too so we are going to make a rainbow scavenger hunt today to look for things in nature that are the different colours of the rainbow. We're hoping to make something like this.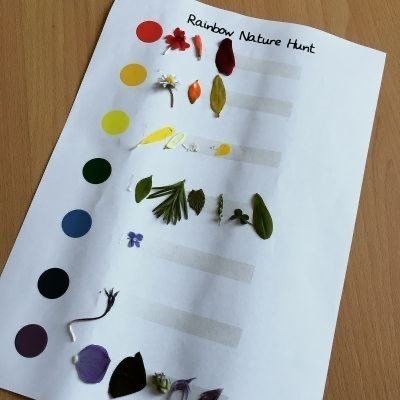 Have fun everyone and stay safe.
Love from
Mrs Smith x
Friday 22 May
Good morning everyone, Happy Friday!
Thank you for your lovely messages and emails, it has been great to see and hear about all of the exciting and creative things that you have been doing at home. Well done for keeping up with the activities and tasks that we have set as well!
Have you had a chance to listen to the song 'Supercalifragilisticexpialidocious' all about using your imagination? There are lots of songs all about how your imagination can take you on adventures without even having to leave your home.
Have a listen to the song below. Close your eyes and think about what the song reminds you of. What are you imagining? Where are you travelling to in your imagination?
Have you heard this song before? It is from a famous film that is based on a book by the author Roald Dahl. Can you guess what it is?
It has a much slower pulse to 'Supercalifragilisticexpialidocious' and is much more dream like. Can you clap to the pulse? Do you notice the difference?
I have had a go at Mr Barr's challenge about finding the different colours of the rainbow. I have had a look through the football kits that I have collected from my holidays and realised that I had all of the colours to make one. I looked on the world map and found that my kits are from Italy, Turkey, Mexico and the UAE.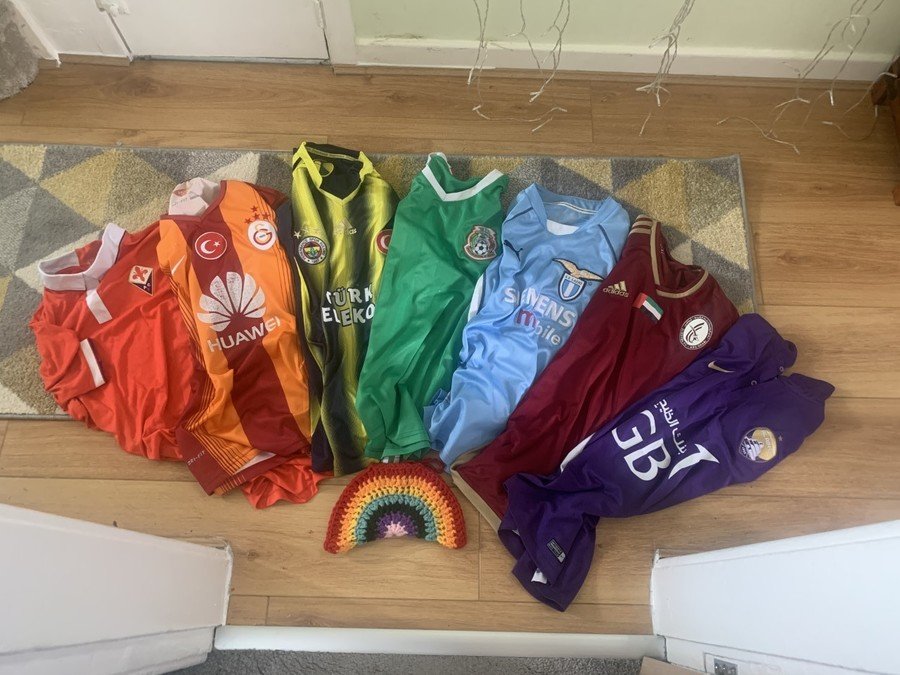 Maybe you could make a rainbow of different items of clothing that you have. Some are definitely trickier to find than others!
Have fun and good luck with your rainbows!
Love from
Mr Nolan. x
Don't forget, Half Term begins next week and is for two weeks. While children can keep practicing their skills, no work will be uploaded to the year group page. Please keep checking the letters home section of the website as new information may be added there and via the app in the coming weeks.
Have a lovely half term,
Love from
Year 1
xx