Week Beginning 15th June
Monday 15th June
Good morning, everyone. We hope that you are all safe and managing to complete some of the work that we have shared on our Year One pages. Please make sure that you stay in touch with your class teacher using their email address. Please try to send an email each week so that we can see how you are getting on with working from home. Thank you.
Thursday is a special day where CAFOD (Christian Aid for Overseas Development) are launching a national assembly called 'Creating a Hopeful Summer'. It launches on their YouTube channel at 10 a.m. Here is the statement from CAFOD which gives you the necessary information to join in.
'Our school community looks forward to joining others during @CAFOD's assembly this week. Please follow the link www.cafod.org.uk/schoolstogether at 10am on Thursday to hear more about hope in the time of coronavirus.'
For our Come and See this week, we continue to work on the REVEAL section of the learning. Here is the document again to make it easier for you to locate.
You could try to think of a time when you have needed to say that you are sorry and make a card for the person you are saying sorry to. A similar idea is to make a tree of thanks. Each leaf could be something that you are thankful for.
English
Please continue to use the letters and sounds lessons provided by the DFE. They are very useful to keep you going with your phonics learning. The Phonics Play website is great too.
Did you enjoy the Jack and the Beanstalk story from last week? One of your tasks was to see if you could find different versions of the story and to try to spot similarities and differences between the versions.
Here is a version that we found on YouTube...
You might have found a different version to this one. Chat with an adult about the different versions that you have found. You could even listen to the story that we told last week by revisiting that page.
In school we would be doing a few different jobs that are linked to the Jack and the Beanstalk story.
One of the jobs is to think about the character of Jack. What does he look like? How does he behave? Is he brave, kind, a quick thinker or grumpy? Write a description in your yellow book about Jack. Try to use the words because or when to help you to explain your ideas. Here are the chilli challenges for you to choose from.
Another task you can try is to retell the story. You can try to retell a small section of the story, or you might be able to retell the whole story. Can you remember the right order for the story? You could complete your retell over a couple of days rather than in one go. You could even illustrate (draw pictures) to go with your story. Ask an adult to send a photograph of your story to your teacher. You might find it easier to tell your version of the story out loud.

Here are the chilli challenges for you to choose from.
Twinkl have a lot of resources for this story. Here is the PowerPoint version of the story and some finger puppets for if you want to role play the story. (Click on the blue text to access the story.)
Are you reading a lot? There are some great resources on Oxford Owl and Comics for Phonics to keep you busy every day. Maybe read a story aloud and ask an adult to video it so that we can listen to you read too.
Maths
There are still lots of ideas for maths being shared on BBC Bitesize and White Rose Maths to help you to keep up to date with your learning.
As always, we have tried to think of practical maths activities that you can do at home. Counting lots of different things is a great idea and don't forget how important playing shop at home is. Adding up different totals is very good maths practice.
Building upon our learning over recent weeks we have searched around school for objects that have been measured by their weight (mass). When you are looking for how heavy an object is you need to look carefully at the units of measure that are used. You should notice how similar they are to other units of measure that we have used recently.
We measure weight (mass) using grams (g). A lot of the objects that we found in school were measured in grams. Some objects are heavier though and are measured using kilograms (kg). Some objects are much lighter and are measured using milligrams (mg).
1 gram (g) = 1000 milligrams (mg)
1000 grams (g) = 1 kilogram (kg)
A lot of the objects that we found in school were food products. Ask an adult to help you to look for objects around your house. Here are some of the things that we found...
You have been asked to make tables lots of times already. Can you design your own table to record your results? Ask your adult to send a photograph of your table to your teacher using email.
If you want you can line your objects up in size order starting from the lightest to heaviest. Do you notice anything about the size and shape of the packaging? Chat with your adult about what you have noticed.
Science
This week in Science we are going to learn about the food we might find on a desert island. What food do you think you would be able to find? There might be a variety of different fruits on the island. There may be some things that are dangerous to eat, such as berries. Which foods do you think would be safe to eat? You might find coconuts, bananas or fish. Can you think of any more? Draw a picture of the foods you can think of. Are there any fruits you have never tried before? Perhaps your grown up could buy an extra fruit next time they go shopping. Do you recognise all of these fruits? Can you name them?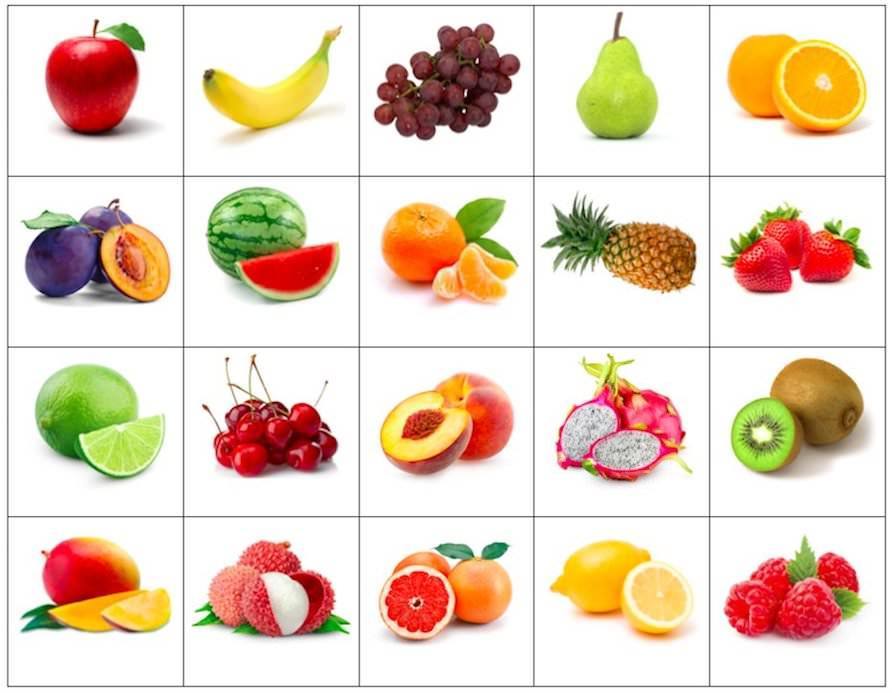 Activity:
As a castaway on an island, you would need to keep healthy. Fruits and vegetables would be important for your diet.
This week we are going to sort healthy and unhealthy foods. Here is a sorting activity for you to try. https://www.twinkl.co.uk/resource/t3-s-127-workstation-pack-healthy-eating-activity
Or you can draw your own healthy and unhealthy foods and make your own table. Here is an example to help you.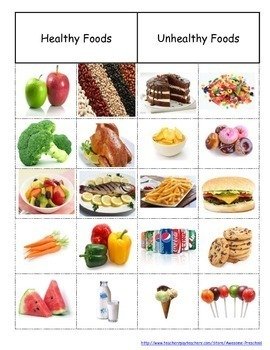 Topic- Geography- Where does our food come from?
Last week you talked about your local shops and the different foods you can buy. This week we are going to learn about where foods come from.
All foods come from animals or plants. Some people like to eat foods from both of these groups and they are called omnivores. People who eat fish and vegetables (but don't eat meat), are called Pescatarians. Some people will eat foods from just plants and they are called vegans.
Here is a story about a little girl called Jaz who visits her Grandad on a farm. Whilst you are reading the story I want you to think about jobs on the farm and what type of foods she is helping to prepare and make. Do they come from plants or animals?
At lunchtime or dinner time, talk to your grown up about the foods that are on your plate. Can you tell them which ones come from plants or animals? Do they look the same as when they were bought? How have they changed?
Here is a photograph of what i had for my dinner last night. I have labelled what foods they are and if they come from a plant or an animal. Draw a picture of a meal you have eaten recently. Label what they are and where they come from.
Activity: Sort and match the animals to the foods. Can you think of any more foods that come from the same animals?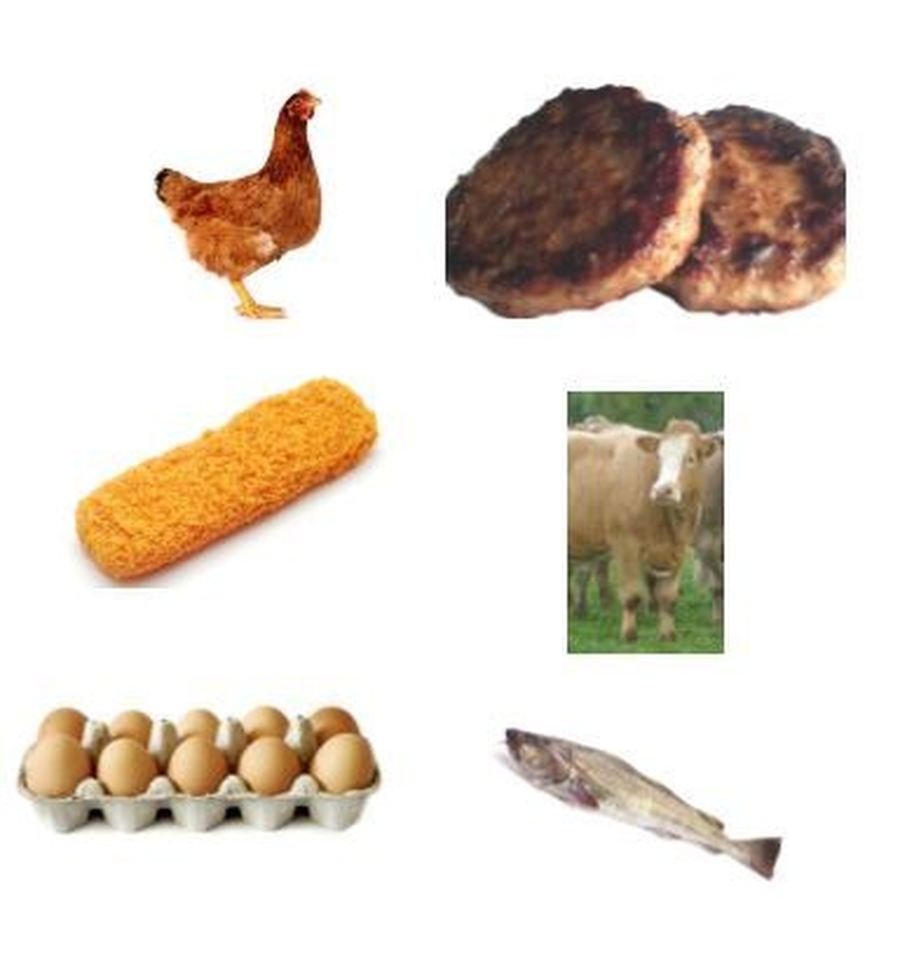 Look at the plants and foods below. Can you match the food to the correct plant? Can you think of any other plants that give us food?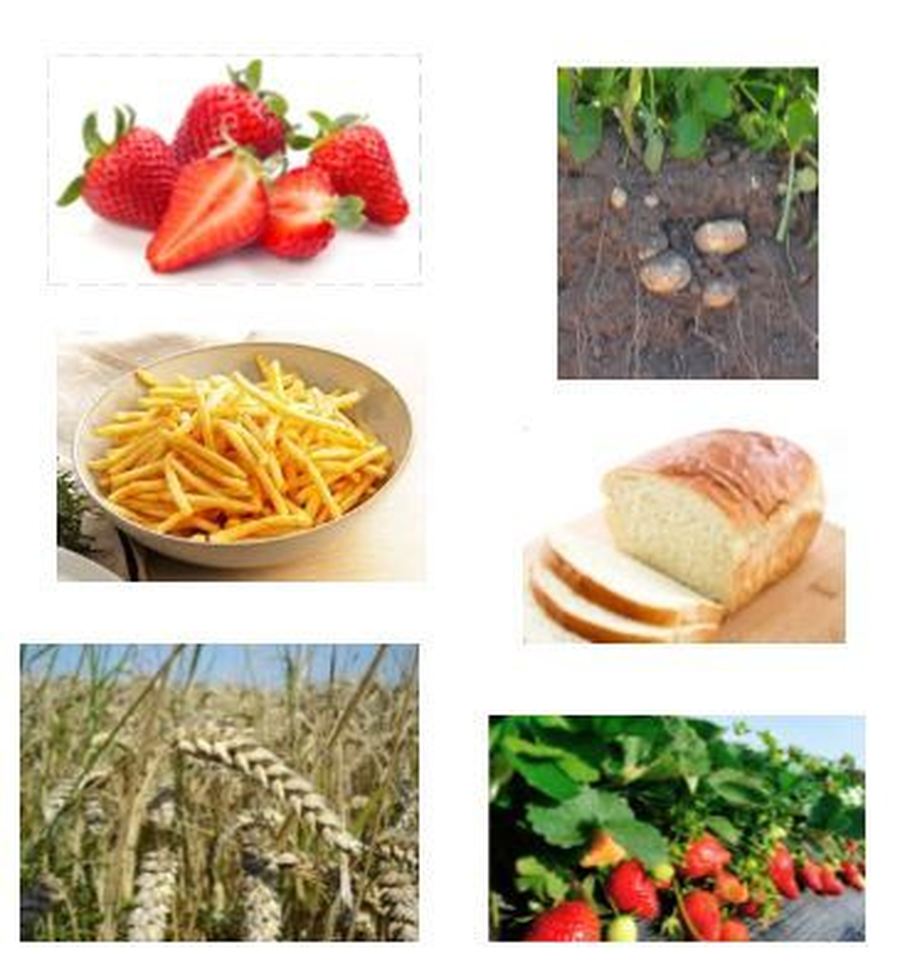 Music
Our next song in our 'Your Imagination' topic is one of my favourites! It is all about looking forward to something and using your imagination to think about waiting for an adventure to happen.
The song is called 'The Rainbow Connection' by Paul Williams and Kenny Ascher. It was written for the film 'The Muppet Movie' from 1979. In the film, Kermit the Frog sings this song just before he and the other Muppets set off to find adventure. Kermit is sitting in the middle of the swamp, thinking about life. He sings about rainbows and wonders if he believes in them, if he will ever find one and what is at the end of it.
While you are listening to the song close your eyes and think about what the song is about.
Does the song tell a story?
What instruments can you hear?
How does the music make you feel?
Do you like the song and can you explain why?
How is this song similar or different to the other imagination songs that we have listened to?
This song, although a happy one, has a slower tempo others that we have looked at. It is more wishful and dreamlike, as if we are slowly floating down a river. Have you tried keeping the pulse to this song, it is a little bit trickier than the others because it is so much slower. The melody is upbeat which is why it might make you feel happy inside. What does it remind you of?
See if you can play along to the song. Are you able to follow the pulse? Try singing along to the words too if you can!
Keep checking this page through the week for any further messages from your teachers. Have you sent an email to your teacher yet this week? If you have not received any communication from your class teacher, please contact the school office on 0151 228 4024 to pass on your email address.
Stay safe.
Love from Year One X
Tuesday 16th June
Good morning, everyone. I hope that you are all well and working hard at home. Remember it is often easier to split your day into different lessons so that you don't get too tired trying to work in one long session. In school we start our day with some colouring then work for a bit, then play out, then a bit more work, followed by a play before lunch. After lunch we do some more work, then play out again and finally have a story before home time. You could split your day into lessons.
How are you getting on with Jack and the Beanstalk? In school we have done some great writing and asked Jack a lot of really good questions. Did you try to make arrays in your maths work? You could make your arrays using small toys.
I liked the topic work that Miss Wright has put on. Last night, I had crispy chicken with rice and griddled vegetables for my tea. The chicken came from an animal but everything else came from plants. I had to use courgettes, onion and peppers for my vegetables. Have a think about the food that you have eaten recently.
I went for a walk on Saturday and thought of five new things for you to find.
a pine cone

a bus stop

sycamore seeds

a traffic cone

a skip
Keep checking back each day to see what else the teachers have added. Keep sending us your emails so we can see the brilliant things that you are doing at home.
Stay safe and read every day!
Missing you all a lot.
Love,
Mr Barr X
Wednesday 17th June
Happy Wednesday everyone!
Hope you are well and keeping safe. I have really enjoyed the emails that have been sent to me this week from your grown-ups. You have all been working so hard and it is lovely to see you are enjoying the activities that we are doing in school too. Some of you have been very creative with the story of 'Jack and the Beanstalk' and have even recorded your own performances for me to watch. It has been a real treat!
I like the science that Mrs Smith has set for you. Keeping healthy and eating the right foods is very important. Here are some of my favourite foods I have been eating this week. Which ones do you like? Are there any you haven't tasted before? Can you guess which my favourite fruit is? Did you spot something I had as treat? Why do you think we can only eat treats now and again? Can you name which foods come from animals and which ones come from plants?
In our topic work we are looking at where our foods come from. Today I am going to ask the children in school what they have eaten for dinner last night. They are going to draw and label their meal onto this plate and write if it has come from a plant or animal. Let's see if you can do the same.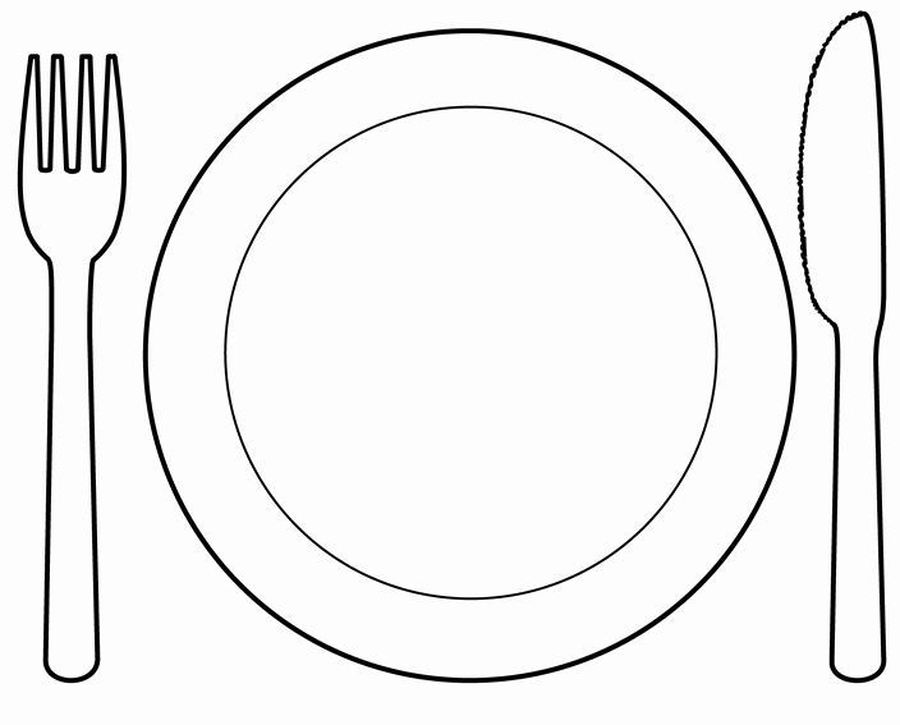 Please keep in touch. I love seeing how hard you are working and what you are doing at home.
Love from
Miss Wright x
Thursday 18th June
Good morning, everyone!
I hope you're all keeping safe at home and I hope you're being good for your grown ups. Are you trying to be helpful at home? What could you do to help your grown ups this week? Maybe you could tidy your bedroom or help with the cleaning up. Jacob has tried his best to help us to tidy up this week and has helped to look after Jessica by playing with her and reading her stories.
Have you managed to sort the healthy and unhealthy foods yet?
The children in school this week are going to start a food diary to show what they have eaten for a whole week. They will include; breakfast, lunch, dinner, snacks and drinks. As you complete your food diary, think about which foods are healthy and which are unhealthy. Remember, unhealthy foods are fine as a treat. Here is the one the children in school will complete.
Thank you for your email updates, it really is lovely to hear from you and see all of the wonderful work that you have been completing at home.
Take care and good luck with your food diary.
Love from Mrs Smith X
Friday 19th June
Happy Friday everyone!
I hope you are all safe and well. It is a shame about the weather at the moment but hopefully it will brighten up again soon.
Have you had a go at the challenge that Miss Wright set about drawing a plate with a meal that you have eaten for your dinner? Were you able to label which food comes from a plant and which comes from an animal? We had a go at trying this in class 5. Have a look at some of our work. You click on the image to make them larger.
We were very interested looking at the pepperoni pizza. We realised that there are a lot of different ingredients that go into a pizza. We found that;
The pizza base is made of bread (plant)
The sauce is made from tomatoes (plant)
The cheese is produced using milk from cows (animal)
The pepperoni is a type of meat (animal)
I have been doing some baking again this week and have been following lots of different recipes. I have been able to use the maths challenge for this week when measuring out each ingredient. I have had to measure out my grams by using a measuring jug and a set of scales to make sure I have just the right amount. This weekend I am going to be attempting to make low fat breakfast muffins. I have put the recipe underneath if you would like to have a try with a grown up. Make sure to carefully measure how many grams of each ingredient you will need! I can't wait to see how you get on.
Low fat breakfast muffins
Ingredients
2 medium eggs
125ml vegetable oil
250ml semi-skimmed milk
250g golden caster sugar
400g self-raising flour (or plain flour and 3 tsp baking powder)
1 tsp salt
100g dried sultanas (optional)
Method
1. Heat oven to 200C/180C fan/gas 6. Line 2 muffin trays with paper muffin cases. In a large bowl beat 2 medium eggs lightly for 1 min.
2. Add 125ml vegetable oil and 250ml semi-skimmed milk and beat until just combined then add 250g golden caster sugar and whisk until you have a smooth batter.
3. Sift in 400g self-raising flour and 1 tsp salt (or 400g plain flour and 3 tsp baking powder if using) then mix until just smooth. Be careful not to over-mix the batter as this will make the muffins tough.
4. Stir in 100g of dried fruit if you are using them.
5. Fill the muffin cases two-thirds full and bake for 20-25 mins, until risen, firm to the touch and a skewer inserted in the middle comes out clean.
6. Leave the muffins in the tin to cool for a few mins and transfer to a wire rack to cool completely.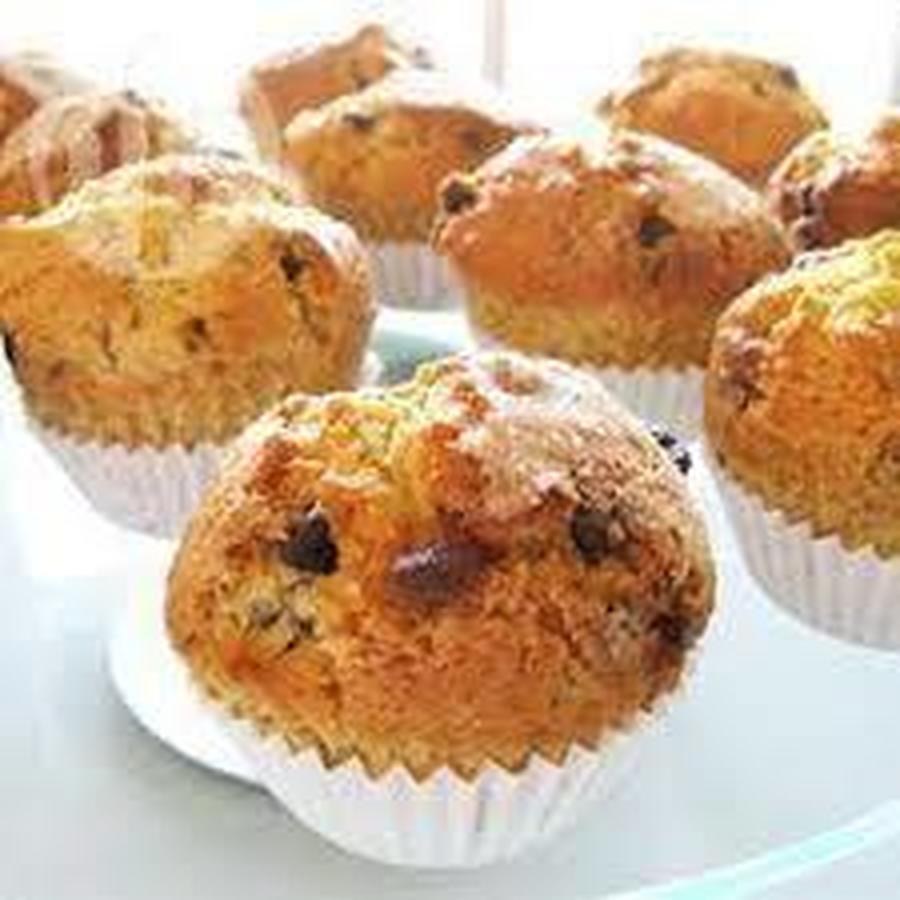 Enjoy!
Don't forget to keep in touch by sending me an email telling me about the lovely things that you have been doing at home.
Have a lovely weekend!
Love from Mr Nolan.