Week Beginning 13th July
Good morning. We hope that you are safe and well. How are you getting on with your home schooling? Have you emailed your teacher recently to show them what you have been doing at home?
Please click the link below to enjoy a weekly Collective Worship with your family.
Our Come and See topics have finished now but you could definitely spend some time thinking about the wonderful world that God has created for us to live in. Spend some time sat outside (either in your garden or ask to go to the park) and look at the beauty of nature. Close your eyes and listen to the birds sing, the bees buzzing or watch a squirrel searching for nuts. Look at the flowers growing. See how many different types there are. We are all very different too. Thank God for all that He has created in our world.
This video shares a song that Louis Armstrong sang about our wonderful world.
Maths
There are still lots of ideas for maths being shared on BBC Bitesize and White Rose Maths to help you to keep up to date with your learning.
This week the learning from White Rose is about telling the time. We looked at this earlier on this term. Have a check to see what you can remember.
Here are the links to the White Rose worksheets...
If you are finding it hard to download the sheets, this is something that you can practice using a clock in your house. This video will show you how to make your own clock at home if you are feeling creative.
English
Please continue to use the letters and sounds lessons provided by the DFE. They are very useful to keep you going with your phonics learning. The Phonics Play website is great too.
Remember to keep using the Oxford Owl and Comics for Phonics to support your reading at home. You could make a video of you reading and send it via email to your teacher.
Have you been enjoying Handa's Surprise? Here is a slightly different version of the story for you to watch.
This is a very different version of the story. If you turn off the sound on your device, you can have a go at reading the story out loud yourself as the words all appear on the screen. You can still watch the version from last time by going back to the page from last week if you prefer that version.
For your work this week, imagine you are going to visit a friend or a relative and you are going to take them a basket of fruit. Which fruits would you put into your basket? Which animals that live in our country do you think could steal your fruit? At the end you might choose to go past an apple tree to have new fruit knocked into your basket. Think carefully about the animals that might come and then match those to the fruit that you choose. You could have a squirrel, cat, dog, different types of birds or you might even pass a field with a horse in.
Write a small amount each day to tell the story of your journey to take your fruit to your friend or relative. Don't forget your sentence punctuation and finger spaces.
When you have finished, send a photograph of your work to your teacher.
Science
In science we have been learning about the different animals groups and how to classify each animal. This week we will be learning how to classify reptiles. Do you know what a reptile is? Watch these videos to learn how to tell if an animal belongs to the reptiles group.
https://www.bbc.co.uk/bitesize/topics/z6882hv/articles/zp9pfg8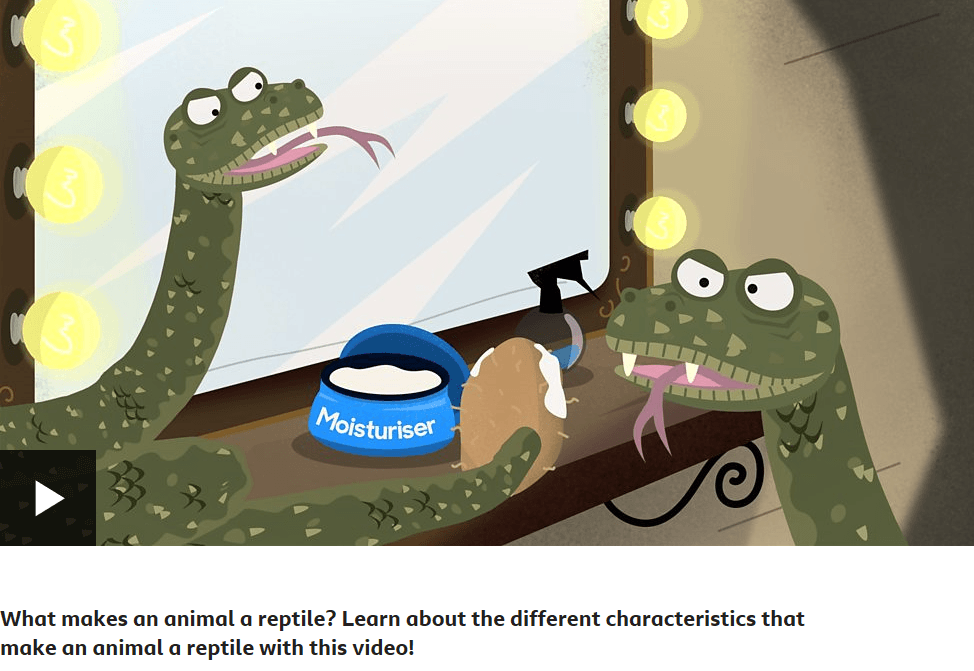 We hope you enjoyed the videos about reptiles. Do you think you know how to tell if an animal belongs to this group? Can you name three different reptiles from the videos?
Your task this week is to add a reptiles page to your animal groups mini book. Rememeber to include the characteristics that make an animal a reptile.
Here are some photographs and facts about some interesting reptiles that might help you with your mini books.
https://www.nationalgeographic.com/animals/reptiles/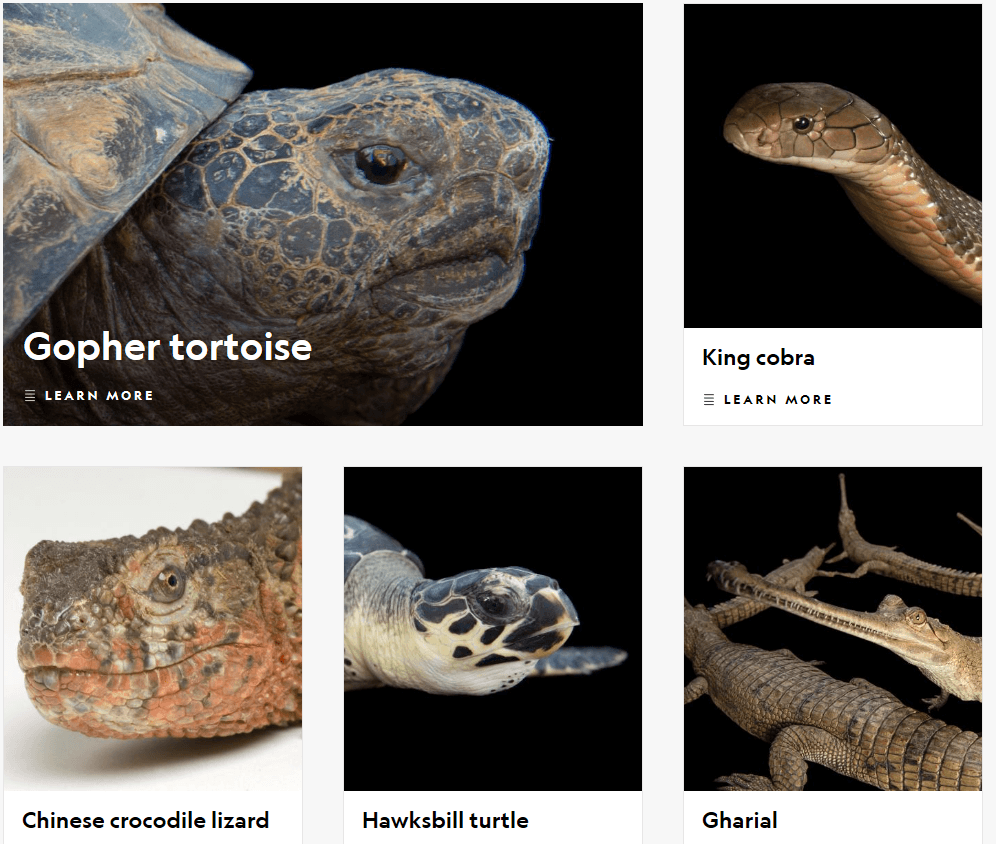 Topic
As part of our geography work this year we looked at plans of our classrooms. We had to use the plan to find where different things were in the room and where they were positioned. Your task is to think about Gaudensia's home in Kenya from the video you watched last week. We are told she lives in a one-room rented flat with her mother and two older sisters. Use this picture to help you when you thinking about the size and positioning of the room.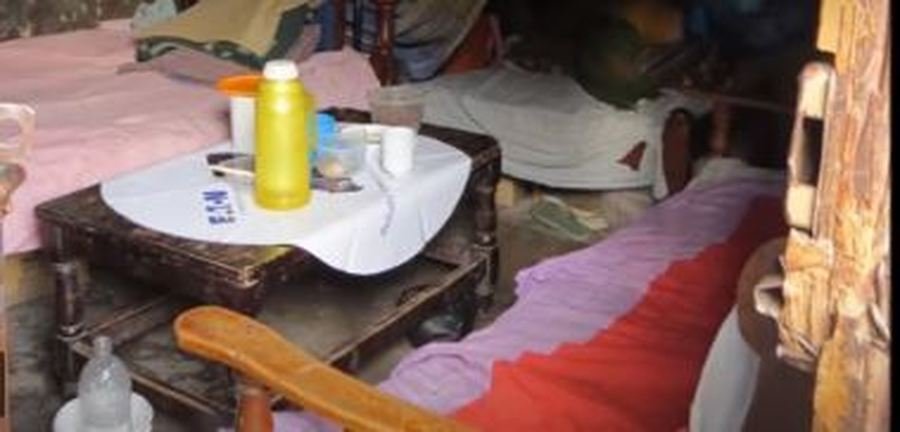 Your next task is to draw a plan of your own home and compare it to that of Gaudensia. I bet you will have to draw more than one room and add more objects to your plan. Think about what it must be like for Gaudensia living in such a small space. Where do you think eats her meals? Would it be quieter or noisier in comparison to your own home? Here is an example of what a detailed plan looks like.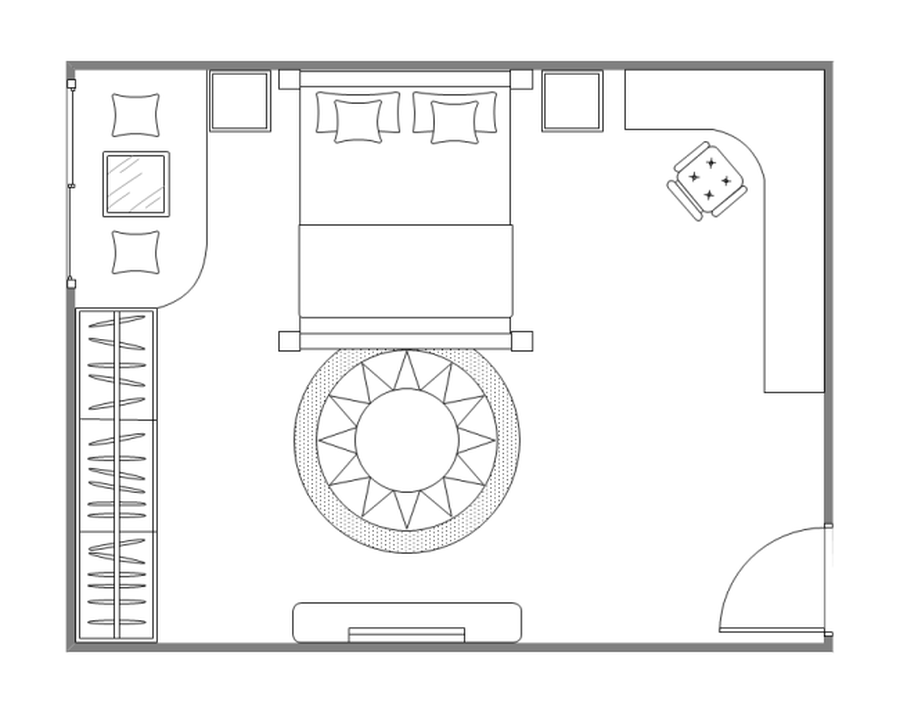 Music
The next song in our friendship topic is about the times when you might feel lonely or sad. A friend is someone who is always there to cheer you up. There may be times when you feel on your own, maybe when you are on the playground at play time. A good friend will make sure that you feel better and play a game with you or ask you how you are feeling.
Listen to the song and think about the lyrics. What do the characters tell us about friendship? While you are listening to the song have a think about these questions:
Does this song tell a story?
What instruments can you hear?
How does the music make you feel?
What did you like about the song?
The song is called 'That's what friends are for' from the Disney film 'The Jungle Book' which was released in 1967. You might notice that each of the vultures has a strange haircut. When this film was released a band from Liverpool called 'The Beatles' were very popular and the vultures were based on John, Paul, George and Ringo. We will be looking at a song about friendship that they wrote next week. Your grown-ups might be able to guess what the song will be!
The song 'That's what friends are for' explains that friends will love you know matter what. Friends are kind, look after each one another and never leave others to feel left out.
Think about what makes a good friend. Could you use those qualities to make a poem all about friendship? You could try and write an acrostic poem where the first letter at the start of each sentence spells out a word down the side.
Friends look after each other
Remember to always be kind
It is lovely to play games with friends
E
N
D
Could you finish the poem? Send your finished poems to your teacher for us to read!
Have a great week, everyone. We are all so proud of how hard you have worked at home and all of the wonderful things that you have shared with us. Thank you for the email updates... keep them coming!
Love from Year One X
Tuesday 14th July
Good morning, everyone. Hopefully you should have received your report yesterday. They are a reflection of all of the hard work and progress that you have made this year. We are all very sad that our journey together in Year One was affected by the pandemic but cherish the time that we did all have together in our Year One family.
We are all excited that you will come back to spend time with us on your first day back in September and can't wait to see how much you have all grown and to see your smiling faces.
Here is the next group of animals for you to learn about. This time it is amphibians. Watch the video and then update your animal books.
Here are some interesting amphibians for you to read about.
https://www.nationalgeographic.com/animals/amphibians/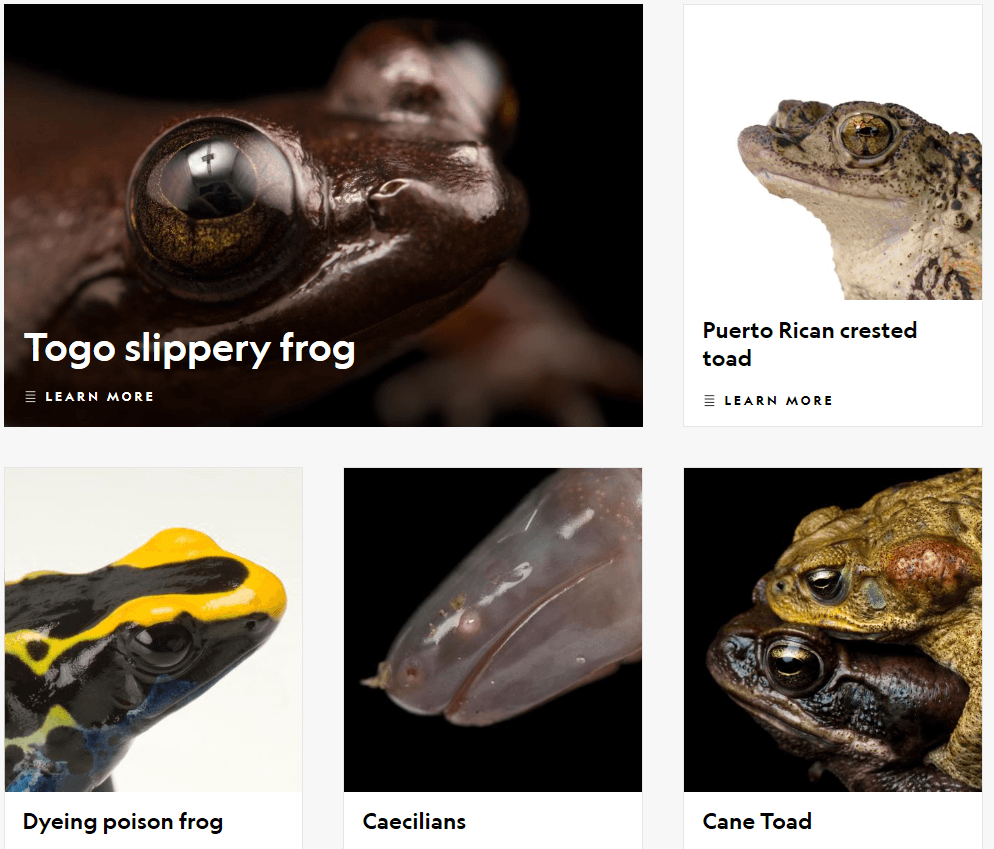 Have a lovely day, everyone!
Love from
Year One x