Weekly Updates
Activities for Week beginning 20th April can be found by clicking this link.
Holy Week Activities
The days and week before Easter, also known as Holy Week, can be a wonderful time of encouraging children to understand the significance of the days before Christ's crucifixion and the resurrection. Holy Week is the week before Easter, beginning with Palm Sunday (5th April) and ending on Easter Sunday (12th April). This week, as your home learning, try to focus on encouraging children to embrace Easter and Holy Week.
Palm Sunday – 5th April
Palm Sunday marks the beginning of Holy Week, the day Jesus arrived in Jerusalem on a donkey. The day is called 'Palm Sunday' because the people of Jerusalem threw palm leaves to the floor as a greeting when he arrived.
You could read the story of Palm Sunday and make 'palms'. You could go out in your garden and wave your palms to greet Jesus, just as the people of Jerusalem did.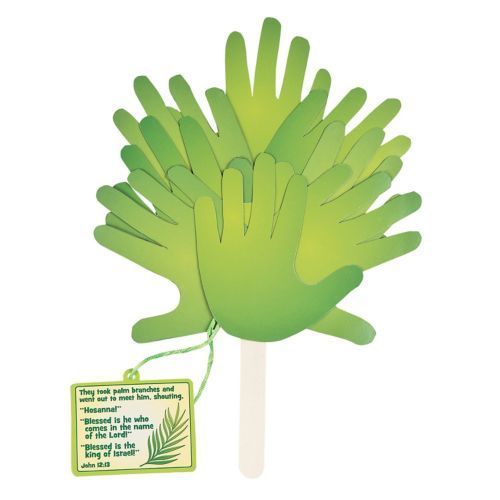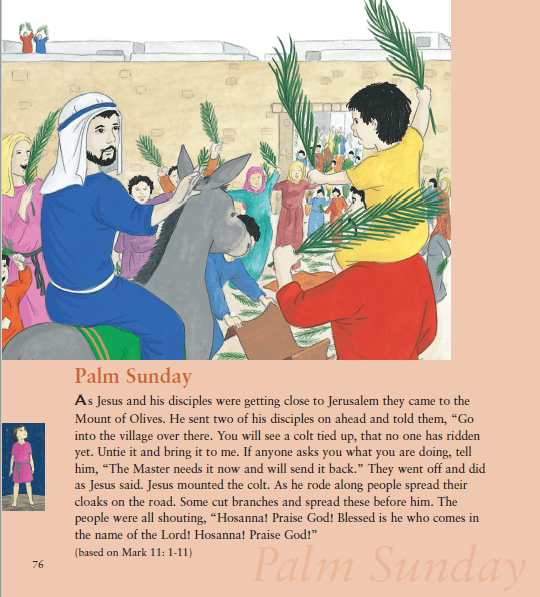 Maundy Thursday - The Last Supper – Thursday 9th April
We remember that at the Last Supper, Jesus washed his friends' feet and said, "I have given you an example of what you must do." You could also wash your children's feet, just as Jesus did to his friends.
You could also act out the story of the Last Supper, breaking and sharing bread with your family. Here are some words and prayers to help you.
Jesus took some bread and thanked God for it. He broke the bread saying, "Take this all of you and eat it. This is my body which will be given for you. Do this in remembrance of me" He then shared the bread with his friends.
After the meal he took the wine and said, "This is my blood. It will be poured out for all so their sins may be forgiven. Do this in remembrance of me." All his friends drank some of the wine.
Dear Lord,
Help us to always follow your example and care for others, just as you care for us.
Amen.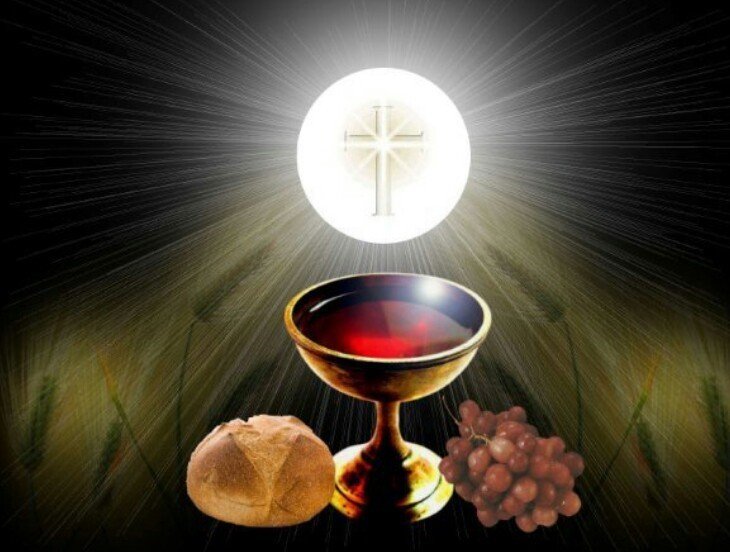 Calvary and Stations of the Cross – Friday 10th April
We remember Jesus died on Good Friday on the cross. On Friday 10th April, we would like to invite families to make their own crosses at home to remind us of this day. The cross is a symbol of hope – so join us in making crosses from household items to encourage others that God cares, and brings us hope during this time.
Here are some ideas…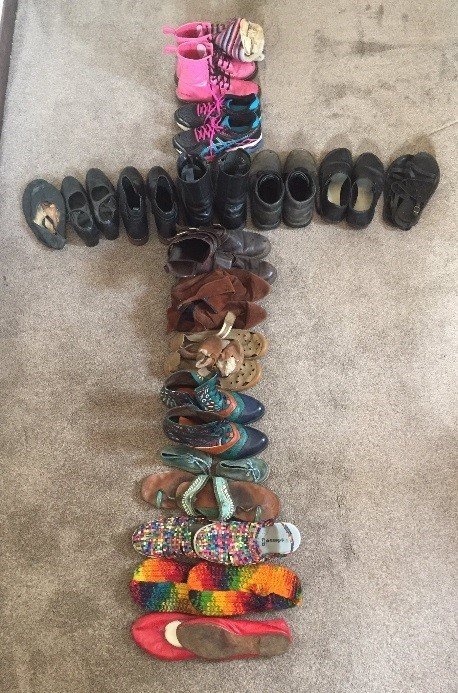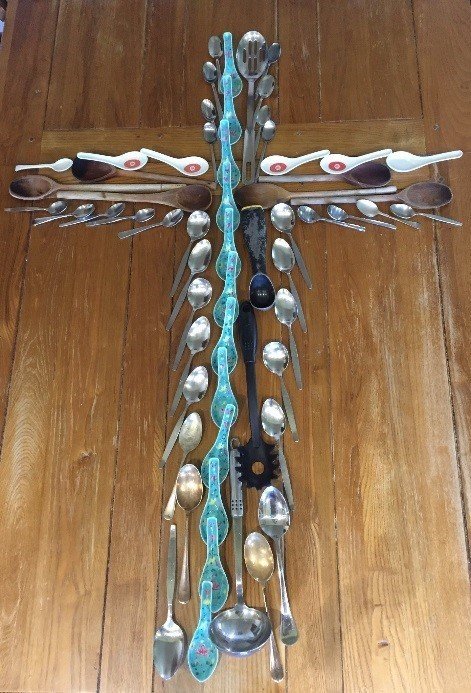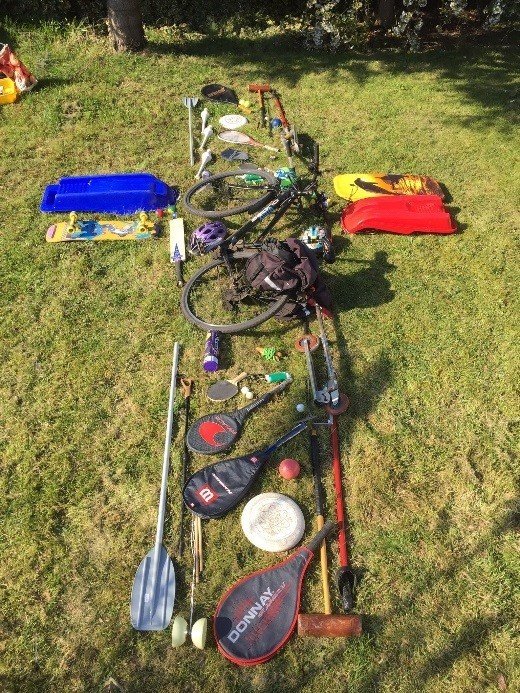 Easter Sunday – Sunday 12th April
Easter Sunday is a happy day because Jesus rose from the dead on this day. Jesus' resurrection shows that death is not the end of everything. Enjoy eating your Easter eggs today! You might also like to go on a 'new life' hunt in your garden and look for signs of new life in nature.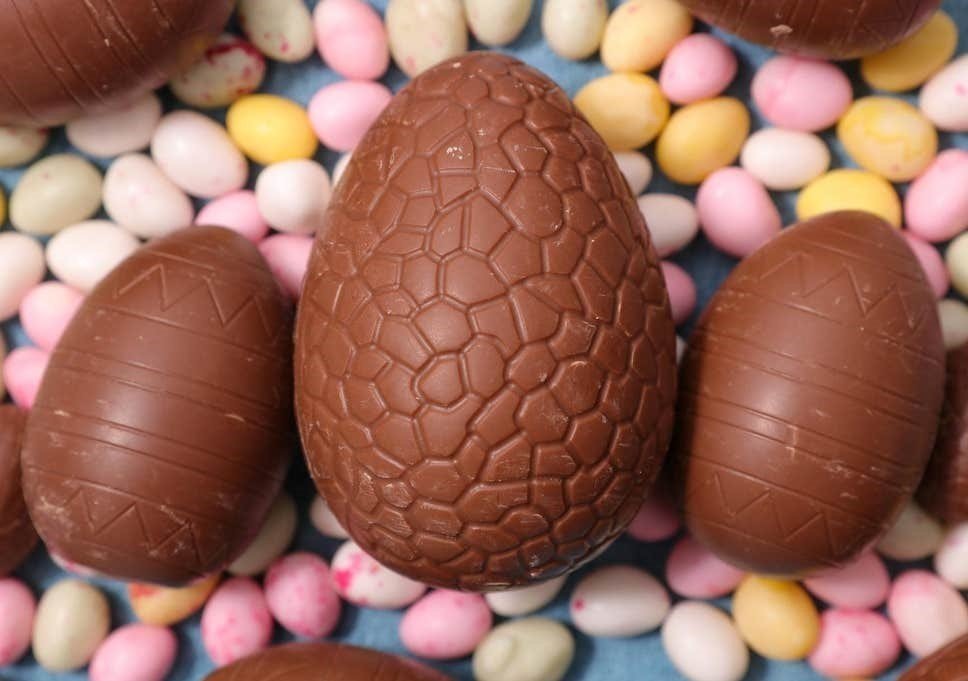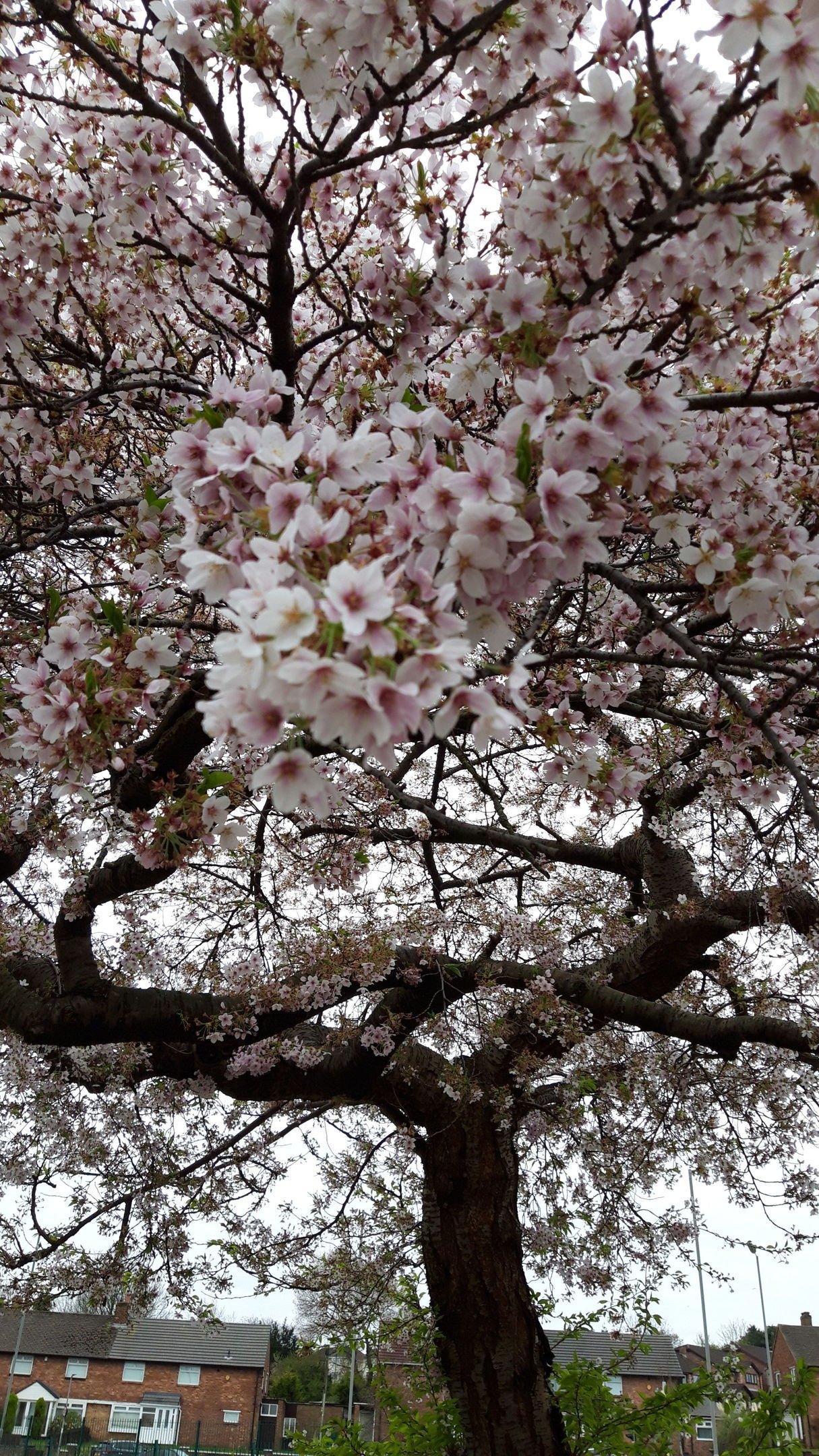 We miss you all in school and are looking forward to being together again soon.
Lots of love,
Mrs Byrne, Mrs Maddocks and all the staff x
Week Beginning 30th March 2020
Hello Year One! We hope that you are all well and staying in your houses or in your garden. Have you put up your rainbows in your windows yet? We have made some and put some up in the hall at school.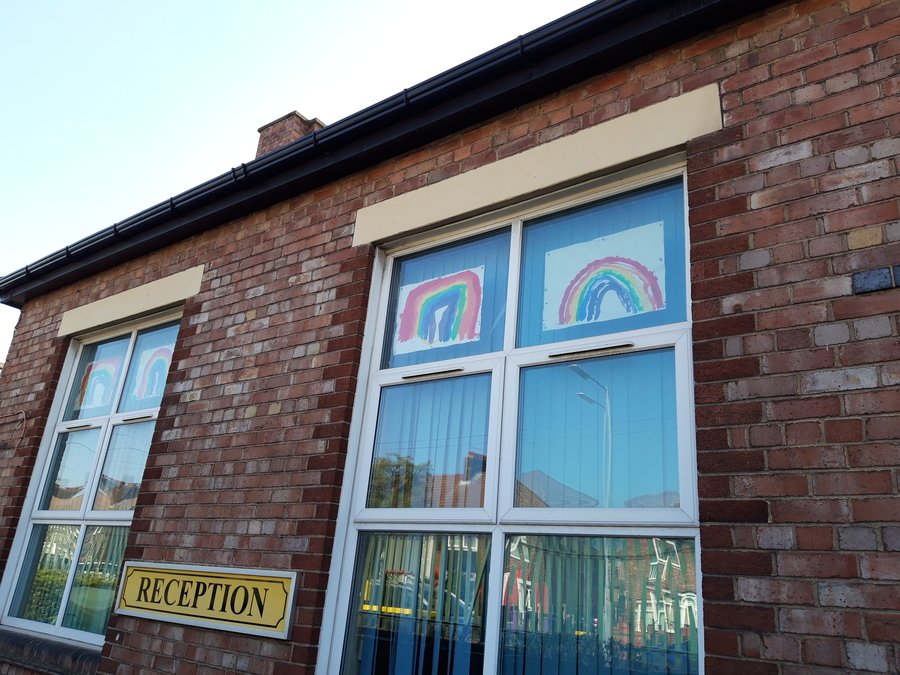 We hope that you've been busy with the packs that we sent home with you to complete. Here are some ideas for learning that you can do at home to keep you learning whilst school is closed.
Have you noticed that it is spring at the moment? We have been thinking about spring and some things that you can explore at home.
English
Try to learn this poem about daffodils.
Daffodils
Yellow, yellow daffodils
You're dancing in the sun.
Yellow, yellow daffodils,
You tell me spring has come.
Can you think of another line to add to the poem?
It could be... 'Yellow, yellow daffodils, reaching up high. Yellow, yellow daffodils reaching for the sky.'
Have you got any daffodils growing in your garden? Can you draw them?
Are there any other flowers growing in your garden. Mr Barr has some buds growing on his magnolia trees. They are different colours. On one tree they are pink, another one has white flowers and there is a purple one too. Can you find any flowers that you could make up a poem for? Can you write your poem in your yellow book? Ask an adult to help you.
You could pretend to be a flower growing like in the song that we sing in school, 'I am a Seed'. Try to roll yourself up in a ball then slowly grow and dance in the wind.
Maths
Ask your adult to tell you about the clocks moving forward one hour on Sunday. This week have a look at the numbers of a clock. Look at how they start at the top with 12 and then move around the clock face. https://www.topmarks.co.uk/time/teaching-clock is a useful tool if you don't have a clock at home. Concentrate on when the minute hand (the big one) is pointing to the 12. We call this o'clock. Point the hour hand (the smaller one) at one of the other numbers. This tells us an o'clock time. If the minute hand is on 12 and the hour hand is on 4 what time is it?
Make a diary in your yellow books for what you are doing at:
8 o'clock
10 o'clock
12 o'clock (We'll be having our lunch)
2 o'clock
4 o'clock
6 o'clock
Add your bed time as the last entry.
You could play 'What's the time Mr Wolf' or make your own clock. An old cereal box makes a great clock face and use some blu-tack to attach the hands. Concentrate on where each number needs to be written so that it looks like a real clock.
Don't forget to do counting every day. How many steps does it take to get from one end of your garden to the other? Can you count backwards from that number? Count in 1s, 2s, 5s and 10s. You'll be experts once we see you back at school.
There are daily lessons on https://whiterosemaths.com/. There is a video presentation and the clip isn't too long. Don't forget to click the Year 1 lessons.
Other ideas
Pope Francis has asked that we all pray the Our Father together at 11:00. We have been learning this special prayer in lessons and we were doing very well to learn it. Here is an image of the prayer to help you:
Have a go at growing your own vegetables. Try something easy to begin with. Carrots or other root vegetables will grow if you save the tops and place them in a bowl of water. Once the roots start to show (be patient) you can plant them in soil. https://www.diyncrafts.com/4732/repurpose/25-foods-can-re-grow-kitchen-scraps gives some more information about this.
If you try to grow something, keep a diary in your yellow books to show what happens. It will happen quite slowly so only record when you notice a change.
Do you have any trees in your garden? If you do, can you see any differences from what it looked like during winter? Can you draw a picture of your tree? If you have paints, can you paint a picture of your tree? If you are running out of paper you can use the inside of cardboard boxes (such as cereal boxes).
This is a good chance to explore the wildlife in your garden. Have you been on your minibeast hunt yet? There should be more and more birds visiting your garden now it is a bit warmer. Look at this website for ideas of how to make your own bird feeders: https://www.thesprucecrafts.com/bird-feeders-for-kids-to-make-2764688.
Try to find the names of the birds that visit your garden. Here is a quick guide to help you...
Keep a table of the birds you see and how many times they visit your bird feeder in your yellow books. In school we see a lot of pied wagtails. Can you go on the internet and find out about this lovely bird? Tell someone what you have discovered.
We hope that all of this keeps you busy this week. Remember to have lots of fun playing too. In school last week we used blocks to build a tall tower. Do you have anything you can build a tall tower with? Can you build one that is taller than you?
Are you using your recycling materials to make junk models? Don't forget to make your own space rocket.
We are all missing you lots. Have you grown taller? Ask an adult to measure you each week to see how much taller you have grown. Have you lost any teeth whilst you have been at home? Have you been practising your jumping? See how far you can jump and then try to jump a little bit further each time you try. Have you been practising your throwing and catching? Try to throw a ball up, clap then catch. How many times can you clap?
Stay safe, everyone and keep checking this part of the website for ideas for home learning.
We are missing you a lot.
Love from Year 1. X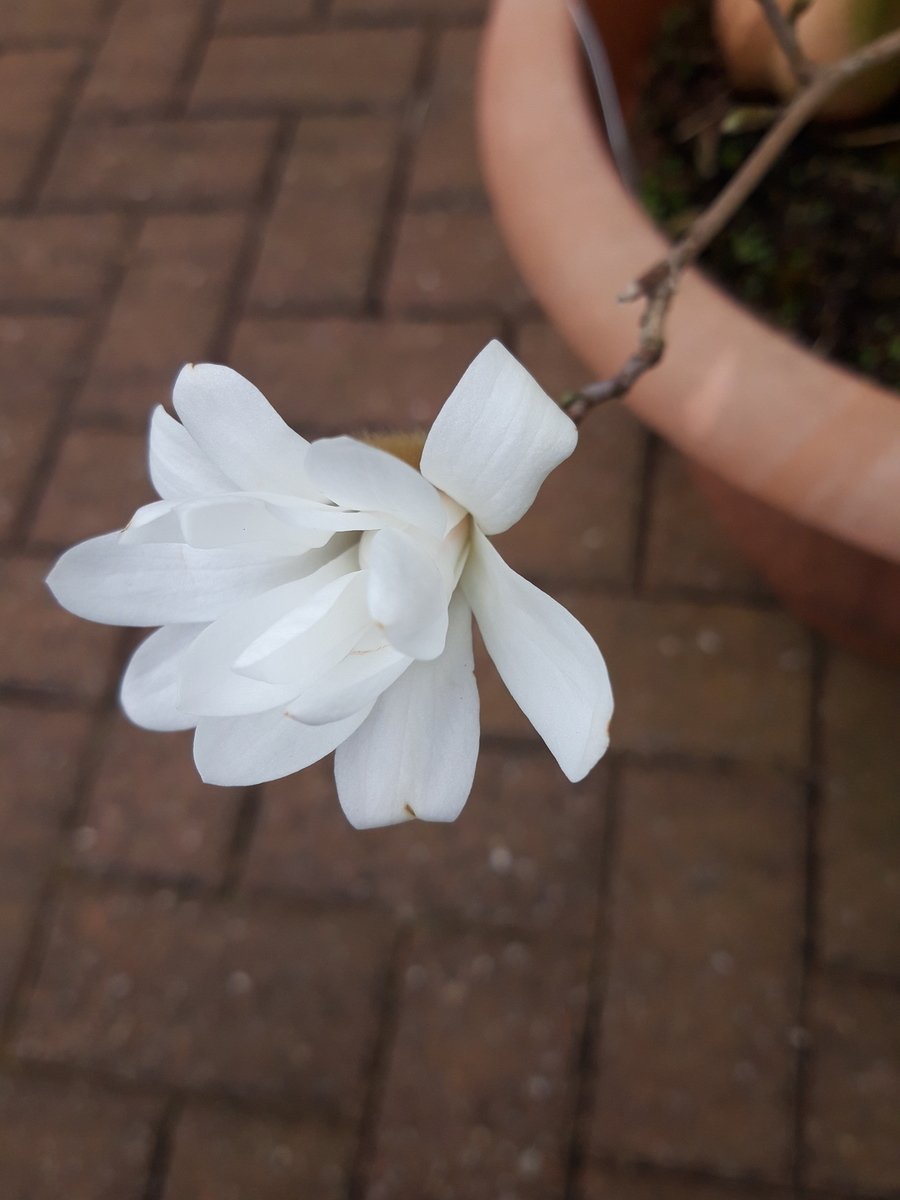 Tuesday 31st March
Good morning! I have found a flower (see the photograph above) to write a poem about. Here is my poem…
Magnolia
White, white flower
On my Magnolia tree.
White, white flower
A sign of spring to see.
I've been standing very still and looking out of my kitchen window into the garden to try and spot some bird visitors. So far I have seen some wood pigeons (4), a few magpies (3) and a family of blue tits that live in my next door neighbour's evergreen tree. Do you remember what evergreen means? Tell your adult about evergreen and deciduous trees and the difference between them. Can you see any trees in or near your garden?
I have been counting steps in my garden too. It took me 12 big steps, 17 normal steps and 39 baby steps (one foot in front of the other) to get from one end of my grass to the other. Have you counted in your garden yet? I know that 12 has one ten and two ones. 17 has one ten and seven ones. How many tens and ones does 39 have? Can you do garden maths?
Good luck with your poems and bird spotting.
Love from Mr Barr X
Wednesday 1st April 2020
Happy Wednesday!
Hope everyone is happy and safe. I am missing you all a lot but I hope you are managing to spend some quality time with your family and enjoying working on the tasks we have set you.
I have been very busy since I last saw you. I have had my watercolour paints out and been busy painting cards for my family. Have you managed to paint any cards/pictures for your family members or neighbours? I know what fantastic artists you all are! My Nana loves owls, so I decided to paint one for her and even managed to send it in the post. I think it made her smile!
This morning I have been on a run and stumbled across a sea of daffodils. I took a video so I could show you all how amazing it was. What signs of spring have you spotted? Have you made any paintings or drawings of your findings?
Yellow, yellow daffodils
Everywhere!
Yellow, yellow daffodils
To show that we care.
Mr Barr has set you a task to create your own timetable, so I decided to do one as well. I know how much you enjoy using our visual timetable in class, so this may help at home.
8am- Go for a run and spot signs of spring.
10am- WORK- Write a message to the year one children.
12pm- Prepare lunch and listen to music.
2pm- Read my book in my favourite chair.
4pm- Video chat with my friends.
6pm- Dinner, bath and listen to a podcast before bed.
Hope you all have a lovely day! Keep smiling!
Love from
Miss Wright x
Thursday 2nd April 2020
Good morning, everyone!
I am missing you all lots! I hope you are all settling into a new routine at home and are enjoying spending extra time with your families.
I have been very busy with Jacob and Jessica and have been enjoying taking part in some of the tasks too. We went on a short walk to spot some signs of Spring and found a lovely blossom tree. Have you spotted any Blossom trees where you live?
Blossom tree, Blossom tree
A lovely sign of Spring.
Blossom tree, Blossom tree,
Oh, what joy you bring!
This morning we did some garden maths. I drew a hopscotch on the ground using chalk and we used a pebble to throw into the squares. We kept score using a tally chart and added up our points at the end. Jacob won with 27 points! It was great fun. Have you played any counting games in your garden?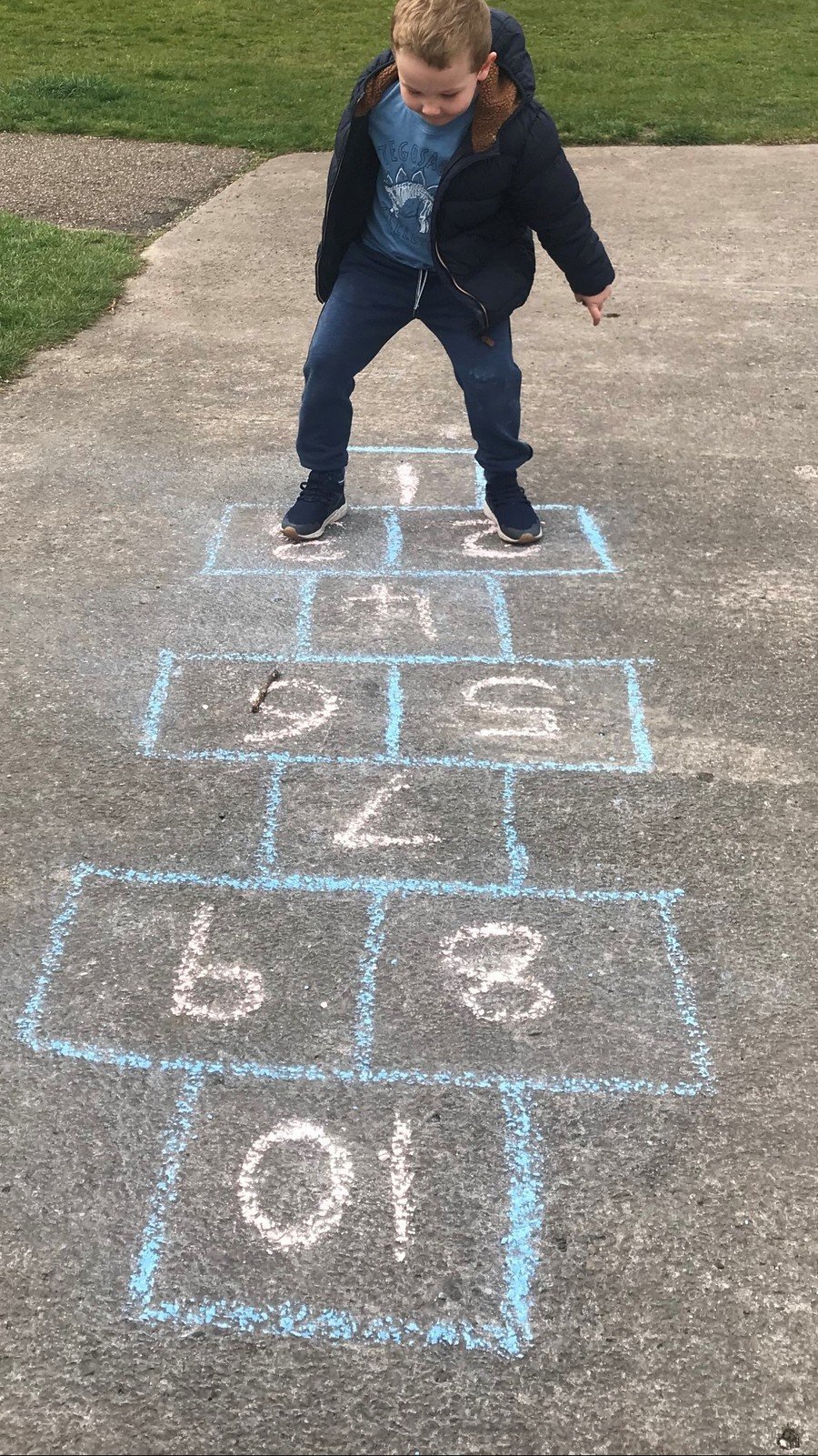 Today, we are making pizza faces for lunch and talking about the shapes we can see and make with the toppings. Then this afternoon, we are going to write a postcard to Jacob's Grandma and Grandad.
We can't wait to try some shadow drawing in the garden next time it is sunny. Choose your favourite small toys and give it a try!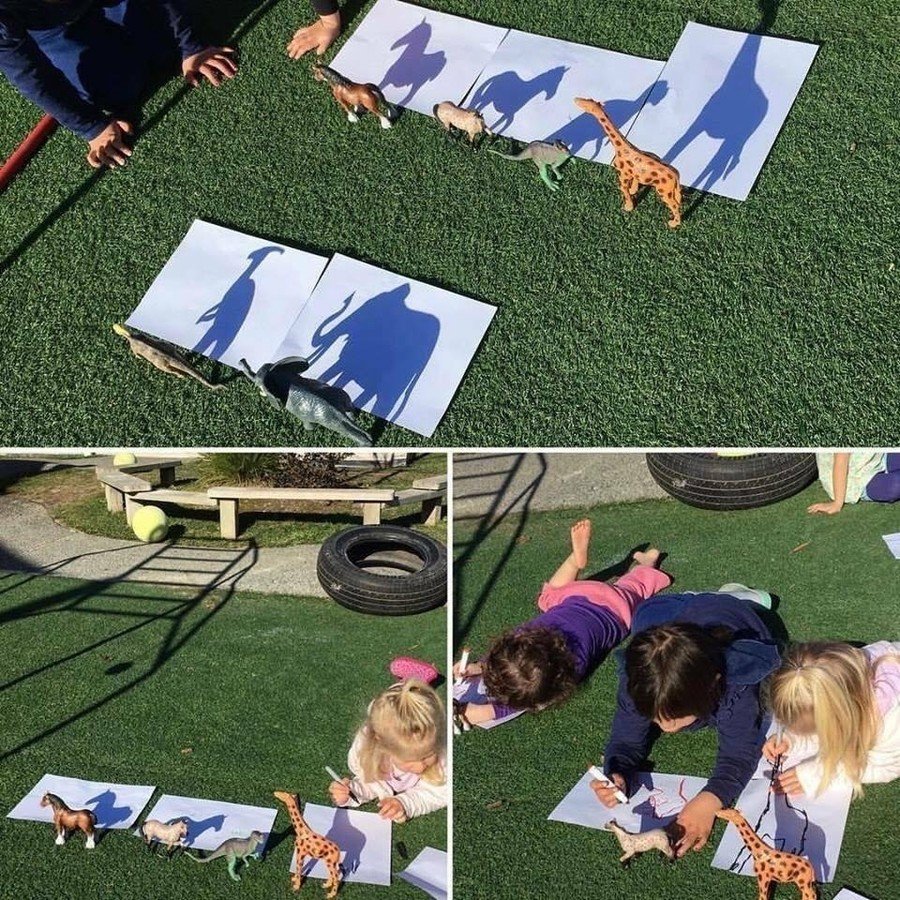 I hope you all have a lovely day!
Love from
Mrs Smith x
Friday 3rd April 2020
Good morning everyone!
I hope you are all safe and well. I've been missing you all but I hope you enjoying spending time with your families and are having fun trying some of the activities we sent home.
This week I decided to made cookies for the first time. It was important to make sure that I measured out the correct amount of each ingredient and followed the recipe step by step. I had to use my scales to make sure that I had just the right amount of butter, flour and sugar before adding the eggs to the mixture. I made chocolate chip (which have already all been eaten!) and oat and raisin cookies. As you can see there aren't many left! I was quite proud of my first go.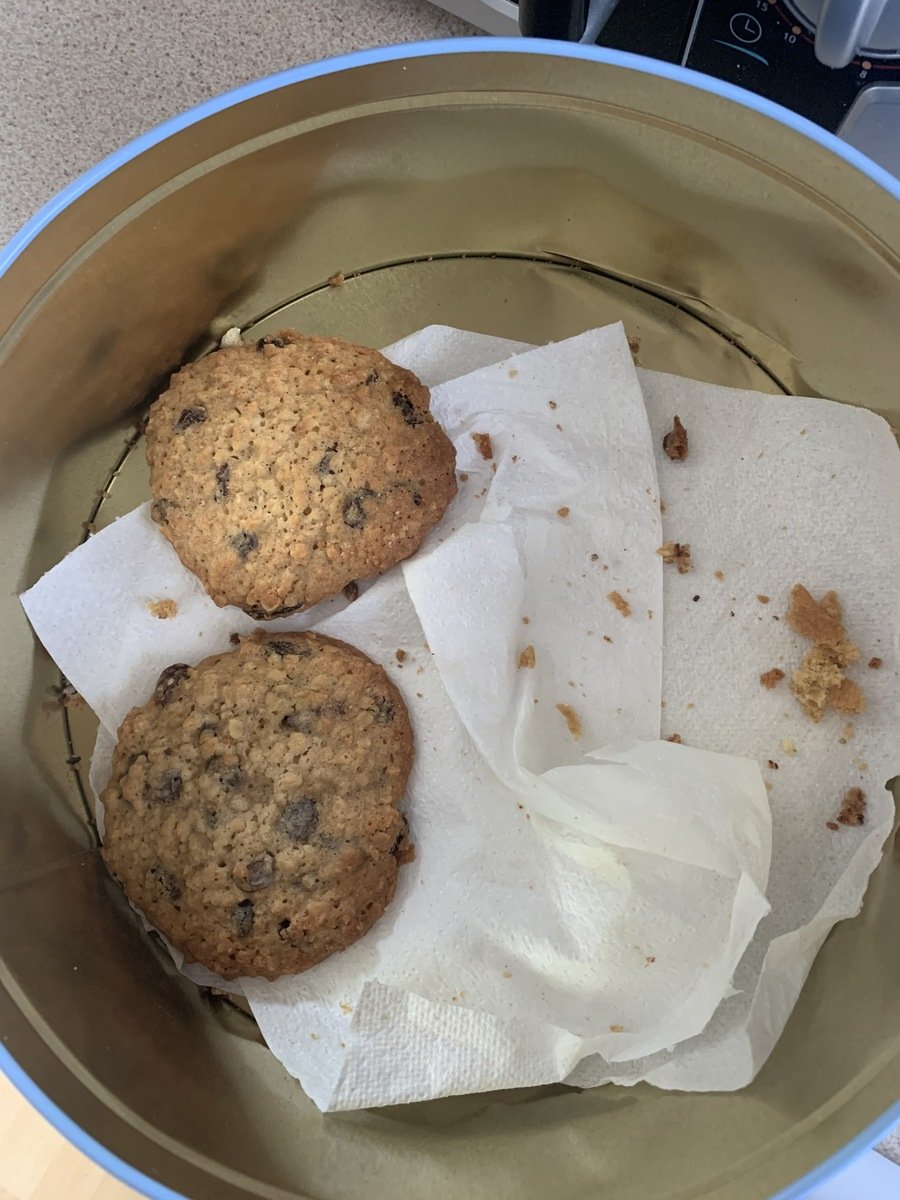 The weather has been lovely today so I have spent the morning in my garden looking for signs of spring. I am beginning to see lots of different plants and flowers starting to bloom. Have you noticed the different bright and beautiful colours that we can see around us in spring? I have made an acrostic poem all about some of the things I noticed in my garden. Can you spot the word that I have hidden in my poem?
Sunlight making shadows on the ground
Pretty flowers growing all around
Rising up towards the sky
Insects buzzing around up high
Nature showing signs of spring
Go and see what the season will bring.
This afternoon I am going to play a board game with my family. One of the challenges is to think of as many words that start with the first letter of your name. I'm already looking around for words that begin with N for Nolan. So far I've found notepad, numbers on my television remote and names on my class list. Can you help me? Maybe you could try this game with the first letter of your name. I'm sure that you will get lots more than me.
Have a lovely day everyone.
Love from
Mr Nolan x