Week Beginning 4th January 2021
Tuesday 5th January 2021
Hello, everyone!
We hope you are all safe and well after hearing the announcement made yesterday. We were taken by surprise by the last minute decision and we are preparing for yet another adventure.
In school we are currently working hard to fully launch our home learning. For the next 2 days (Tuesday and Wednesday) we will post some practical activities on this page and on Thursday we will move to more structured lessons.
Reading
Visit the Oxford Owls website and choose a book at which level your child is reading at. It is free to register and there is an excellent choice of texts to suit your child's interests.
Phonics
In school we are currently working at phase 5 in our phonics lessons. Phonics Play is a website we use in class which has fun activities to encourage children to read words using their phonic knowledge. (Please take into consideration when choosing a game, which phase is suited to your child's ability.)
Book band 2 - phase 3 Book band 3- phase 4 Book band 4+ phase 5
Maths
In school we love counting and exercising too. Please click on the image below to count forwards and backwards to 50 with Jack Hartmann. Get ready to move your bodies too!
Can you go and find some objects in your house to use for counting? This could be pasta, shells, buttons, cars, lego pieces or anything you have lots of. Count out 8 objects. Now count out 3. Can you count them altogether? Challenge yourself to write the number sentence to match.(8+3=11) Repeat this activity choosing different numbers.
Please take other opportunities, for example, when on your daily walk or bike ride, to do some counting outdoors. What is the biggest door number you can find? Can you count all the red cars during your walk? Find 2 numbers on a car registration plate and add them together.
Exercise helps give us energy and feel good about ourselves. It is important during this time we look after our minds too. Cosmic Kids has lots of yoga adventures and mindfulness lessons for you to access. This is something we will be focusing on in school too.
We hope you find these activities fun and accessible. Please check our page tomorrow and Thursday to find out more about our home learning.
Stay safe, keep active and remember to keep washing your hands!
Love from
Year 1 x
Wednesday 6th January
Good morning, everyone!
How are you all feeling today? Hope you all slept well and you are ready for a brand new day.
Today is a very special day for our Church family- it is the Feast of The Epiphany. Did you get a really special gift this Christmas? Something that you particularly liked or was very important to you? Remember, a special present doesn't have to be big or expensive; it may just be something you really wanted or like, or a gift from a special person.
On the 6th January each year Christians have a special festival called Epiphany. Epiphany celebrates the visit of the wise men to the baby Jesus. Just as the gifts that you received had a special meaning to you, so the wise men brought special gifts for Jesus.
Before we finished for the Christmas holidays, we made wise men Christmas cards for our families. Can you remember that part of the Christmas story?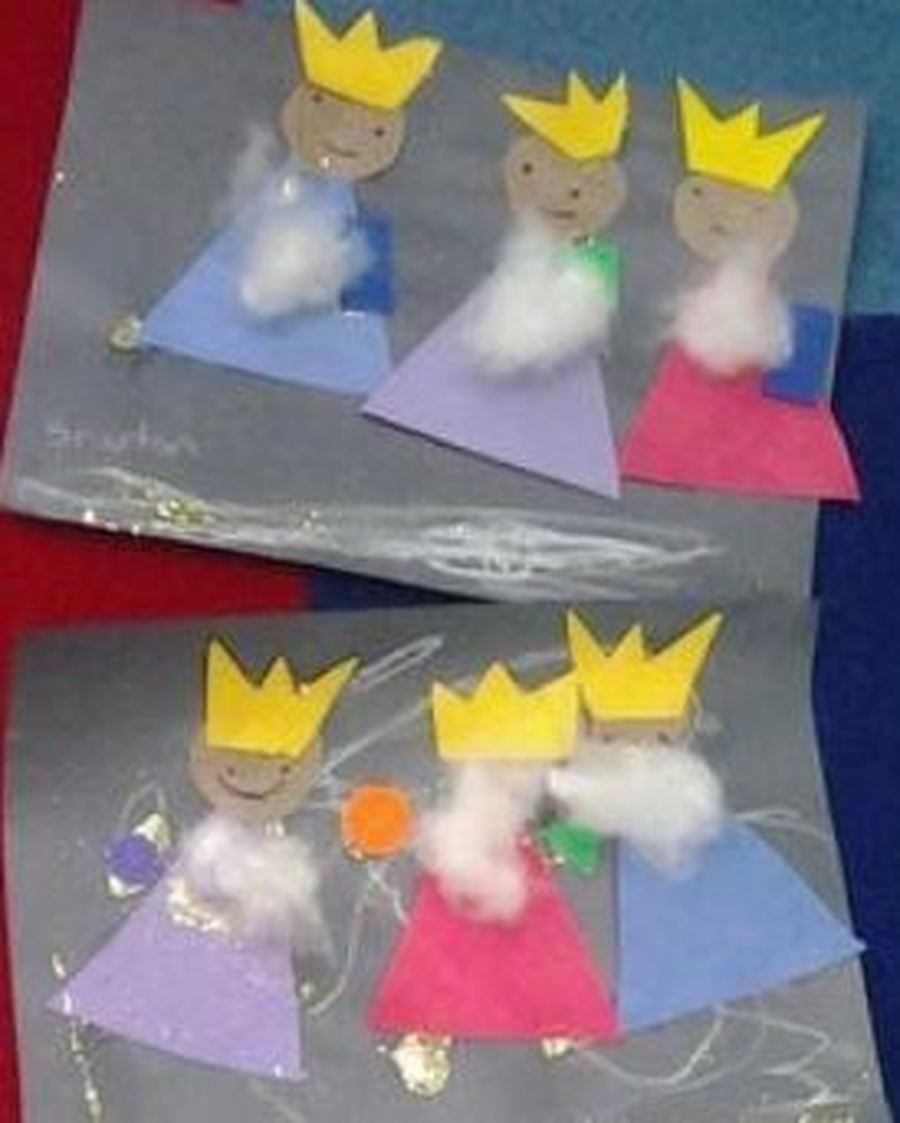 A long, long way away, there were some wise men. One night, they saw a very interesting star. So, the men decided to pack up their belongings, and follow the star to wherever it led them. The star led them to the town of Bethlehem in Israel. The star came to rest over the place where Jesus was, and the Wise Men brought expensive gifts for him and worshipped the new king. The gifts were gold, frankincense and myrrh.
Time for reflection- find a quiet space in your home with your family, perhaps next to your nativity scene if you have one. A grown up could light a candle like we do during our collective worships in school.
Here is one of our favourite Christmas songs to sing in school.
Reading
Can you find the book you read yesterday on Oxford Owls and read it again? Maybe this time you could read it to your grown up and get them to ask you questions about it. In school we read the same book more than once to help us with fluency and confidence.
Phonics
Have a go at Sentence Substitution on Phonics Play. Remember to choose Phase 5. Can you read the sentence and then swap the words to make a new sentence?
https://www.phonicsplay.co.uk/resources/phase/5/sentence-substitution-ph5a
Then join in with our tricky word songs here.
Maths
For this activity you will need a coin and 20 counters (or use lego, pasta, buttons etc) per person.
Start with 20 counters each.
Take it in turns.
Spin the coin. Heads, remove 2 coins. Tails, remove 3 coins.
Before you remove the counter, you must say (if you can, without counting) how many you will have left.
The person to get rid of all their counters, wins!
Play again!
I hope you enjoy your Wednesday everyone! Please check the website tomorrow for more home learning.
Remember to keep safe and listen to your grown ups. We are missing you all lots!
Love from
Year 1 x
Thursday 7th January
Good morning year one!
Hope you are all well on this very chilly morning. The forecast for the rest of the week is dry but cold, so make sure you wrap up warm for your daily exercises.
Phonics
Today for your phonics lesson, please click on the image below and access the Flashcards Speed Trials game. Choose Phase 2 and 3 then see how many of the graphemes (written sounds) you can read.
In school we are working at phase 5 in phonics. Click on the link for the lesson 'ea- treat'. You might need some paper and a pencil, to join in with the writing part of this lesson.
English
Today we start a new book for our English lessons and it is one of our favourites that we work with, 'Stick Man' by Julia Donaldson. Last term we read 'Room on the Broom' by Julia Donaldson for a number of weeks, which you all thoroughly enjoyed, so I am sure you will enjoy this one too.
First, can you think of any other books that Julia Donaldson has written? Have a chat with your adult about the titles you can remember. You might have a copy of this book at home but here is a video of it being read for you to watch.
Your job today, after hearing the story, is to look closely at the image below and tell your adult what you can see is happening. Make sure you are talking in full sentences when describing the picture.
'I can see a stickman. The brown cat is sitting on the grass. There are three girls playing Pooh-stick races.'
Now looking at the picture, tell your adult what you think you could hear.
'I can hear stickman yelling. The ducks are quacking noisily in the river.'
Finally talk about you think you might feel.
'I think stickman is feeling scared. The girls are jumping up and down with excitement.'
Now you have talked about the picture, it is time to write about what you can see, hear and feel. Choose your chilli challenge, say your sentence out loud before you write then write it down and remember your capital letters, finger spaces and full stops.
Maths
In maths we are going to continue to look at number bonds to 10, like we did last term. Watch the Jack Hartmann video below to remind you what they are.
Game: I say, you say tennis.
Teach somebody how to play I say, you say tennis. Ask them to be on and to fire numbers at you. Start with numbers up to 10, then move onto number within and up to 20. Remember to keep the pace quick.
e.g. Serve a 6, return a 4. (Making 10)
Hit a 3, return a 7; hit a 1, return a 9, etc.
Come and See
We are starting a new topic called Special People in Come and See.
Talk about the special people in your life with your adult. Look through photographs of the people who are special to you and talk about what makes them important and what they do to make you feel loved.
Draw a picture of someone who is special to you and write a sentence giving a reason why.
History
Last term in history, we were learning about 'what life was like when our grandparents were children'. Today we are going to be detectives and look closely at 2 artefacts. Your job is talk about the artefact and compare it to that of the modern day version.
Artefact 1.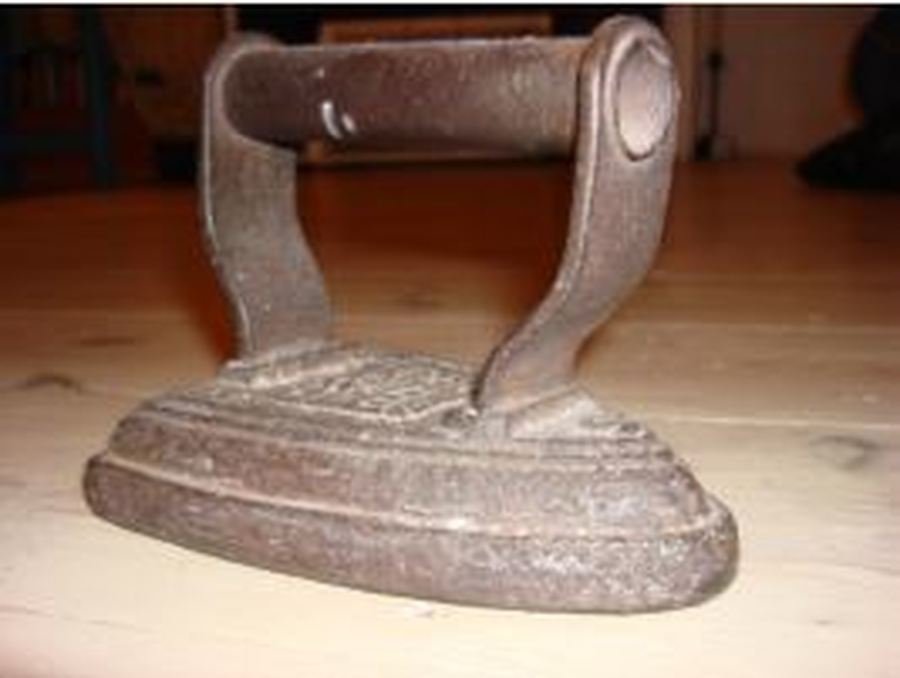 Here are some detective questions to think and talk about.
- What does it look like? What colour is it? What is it made of? Does it have a pattern? Is it broken?
- Why was the object made? Who might have used it? How did they use it?
- Where and when was it used? How old do you think it is?
Do you have an object like this in your house?
ANSWER...
It is an iron. If you have an iron in your house, ask your grown up if you can look closely at yours to compare the two (make sure it is switched off first!). Here are some facts about the old iron.
People would have used a flat iron like this to remove the creases from their clothes. It had to be heated up on the fire or stove before they could use it. These irons were made from metal or stone and they would have been very heavy.
What is similar about them? what is different? Which one would you prefer to use now and why?
Artefact 2.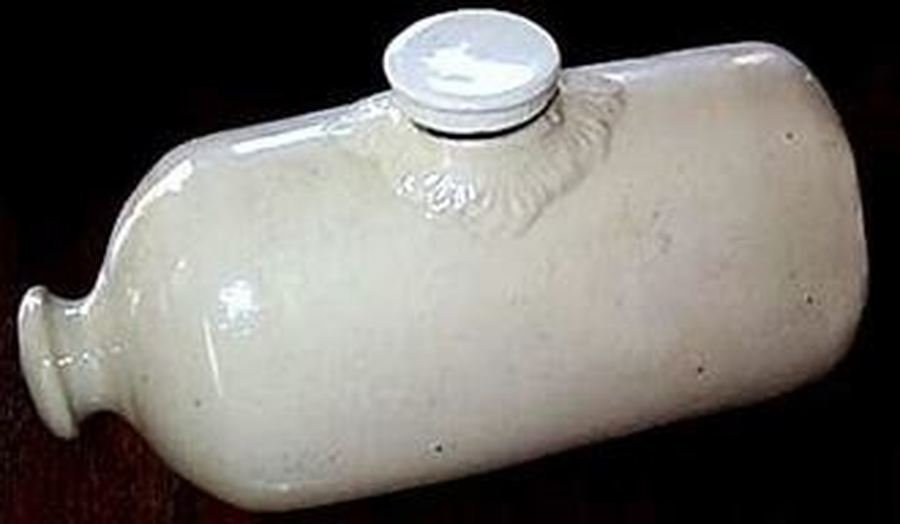 Using the same questions above, think and discuss the artefact with your grown up.
The answer will be revealed tomorrow!!
Have a lovely day, everyone. See if you can be extra helpful to your grown up today. You could tidy your room or ask if you can help to clean the house or cook the dinner.
Take care and stay safe.
Love from
Year one x
Friday 8th January
Good morning everyone. Happy Friday! We hope you enjoyed 'Stick Man' yesterday and you were able to take part in some of the lessons we had planned for you.
Phonics
Begin by looking at the phase 3 sound mat below. Can you say each of the sounds? Ask you grown up to time you to see how quick you say them all. This could be a fun activity to do before each lesson and to see if you can beat your time each day.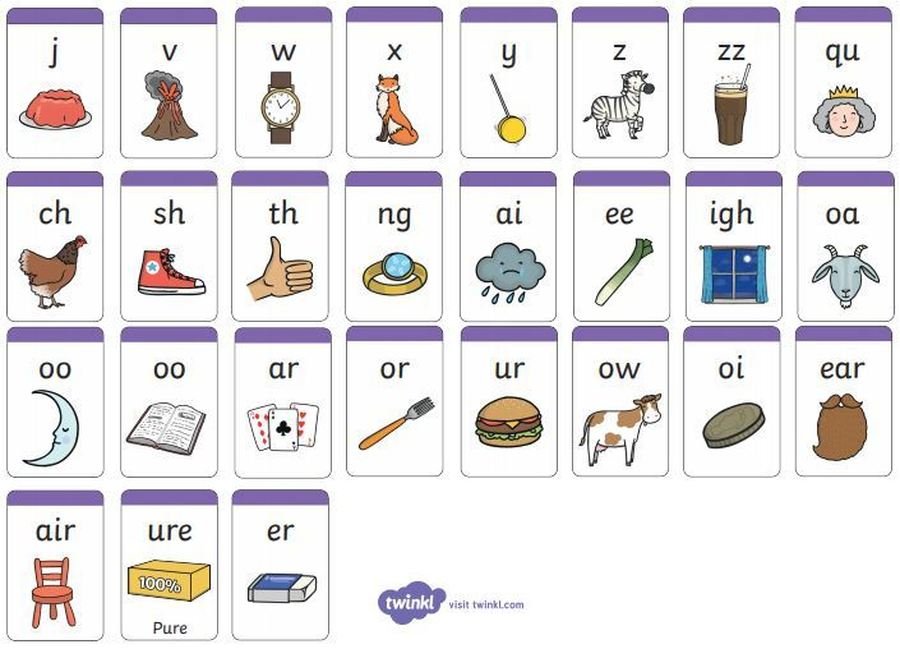 How did you get on yesterday with the 'ea' sound? Today we will revisit the 'ea' sound as well as other phase 5 sounds ay, ou, oy. Remember you need a pen or pencil for the final part of the lesson.
English
For the first few days of a new story in school, we often spend time trying to explore the story and we read it daily. If you have a copy of Stick Man at home, use this time to read it with your grown up. If not here is the link for the version you watched yesterday. Stick Man story
Did you enjoy that? How well do you think you know that story? Whilst listening to it, did you notice anything about the words? I bet lots of you noticed that it is a rhyming story!! Just like you were quick to notice this when reading 'Room on the Broom' in class too.
Your job today is to read some words and try to decide which of the 4 words it rhymes with. Rhyming worksheet If you aren't able to print, just write the words on paper and draw your own pictures to match. Before you do your activity, here is a quick 'I spy' rhyming game to play, to get you ready for your activity. (See below)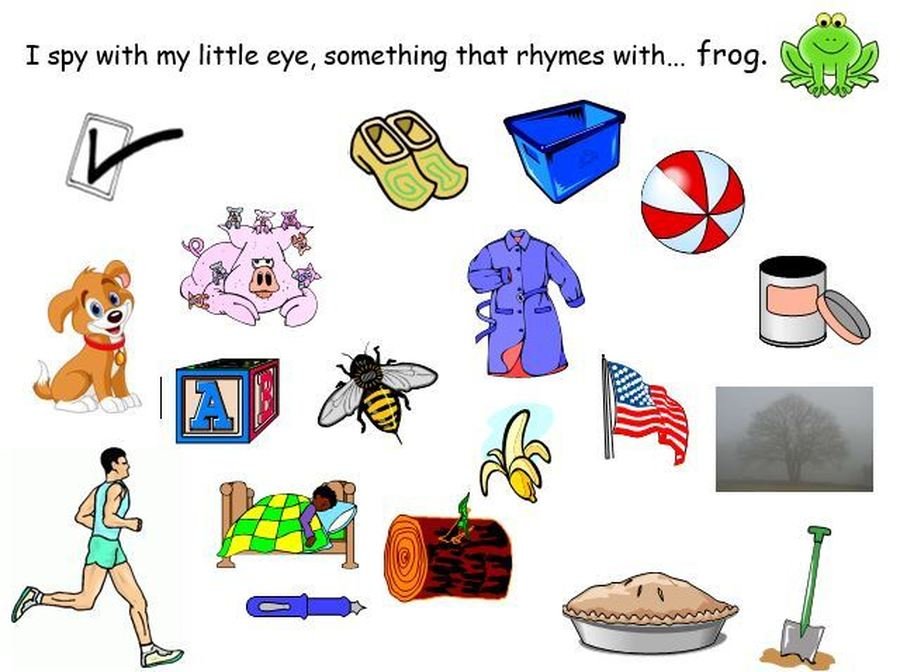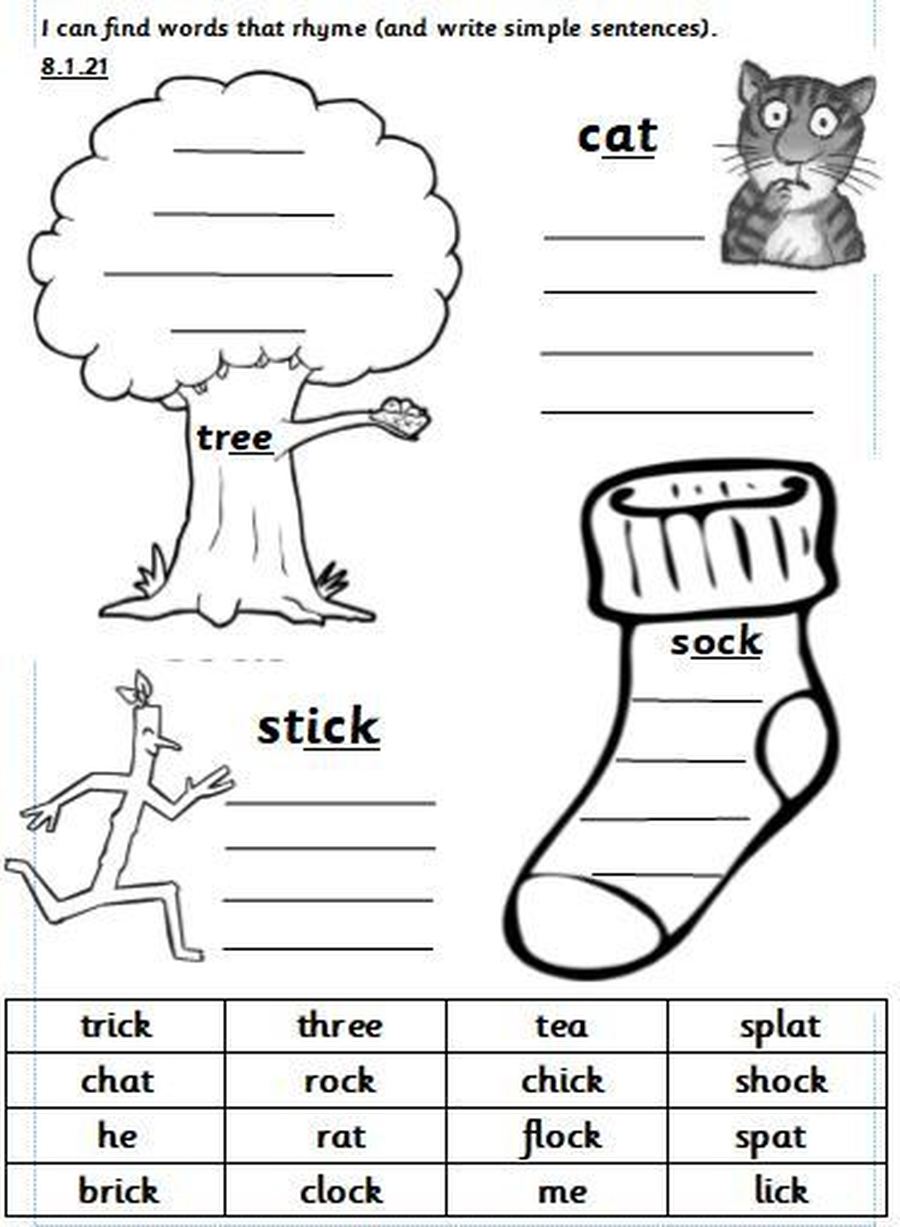 Maths
Yesterday we explored number bonds to 10. Watch Jack Hartmann singing the number pairs to 10. Can you join in? Be prepared as he gets faster towards the end.
Number bonds to 10 (memory game)
Create your own number cards with the numbers 0-10 on them. (You will need to make 2 cards with the number 5 on them)
Place the cards face down on the table.
Take it in turns
Turn 2 cards over.
If they make 10, keep them.
If not, put the cards back down and the next person takes their turn.
The winner is the person with the most cards.
If you enjoyed that game, why not choose a different number bond to make. Just remember, if it is an even number you are making, you will need to make an extra card. (E.g. number bonds to 6 will need two cards of 3) Please SAVE these cards for next maths next week.
Come and See - Special People - Explore
Year 1 Special People- Home learning document
Yesterday you talked about people that are special to you. Today we will think about the many people who have become special to us during this pandemic. Look at the images to see some of the special people you might recognise. Can you think of anymore? What has made them special? How have they helped us?
Talk about special people in the community with your adult. Using the frame below, or create your own, draw a picture of a special person. Share your picture with someone you know, maybe a friend or family member who you video chat with or talk to on the phone.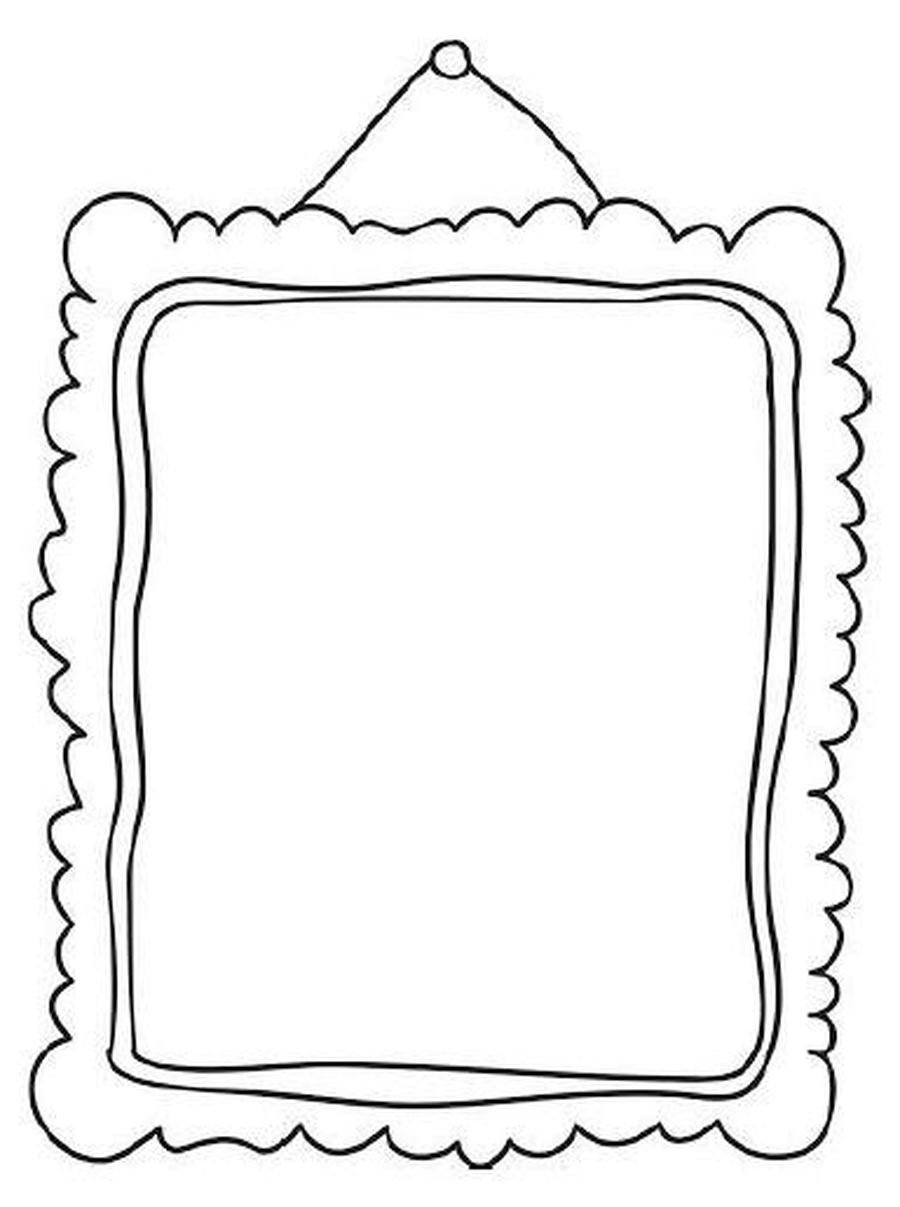 History
Did you enjoy being detectives yesterday and investigating the artefacts? I bet you were great at discussing each object and describing them. I hoped the questions prompted you to think about the artefacts careful.
What were your guesses about artefact 2?
It was a hot water bottle!! Here are some facts.
Hot water bottles were made of stone. People filled them with hot water, from a kettle warmed up on the stove. They were heavy and clunky and put into their beds to warm up before bedtime. They would often crack and leak, which would have often burn whoever was in bed and make the bed wet.
Design Technology
As we are reading Julia Donaldson's Stick Man, why not get out and about and find the perfect stick to make your own Stick Man? Which leaves will you find to decorate them with? Will you use evergreen or deciduous? What other natural resources can you find and add to your Stick Man? Here are some ideas to get you started.
On a Friday afternoon we would usually have 'golden time' in school. So this afternoon it is time to play with your toys, build with some construction, read or watch a film. You might want to watch Stick Man! It is time to relax and unwind for the weekend.
Thank you for all your hard work this week Year One. I hope you continue to stay safe and look after yourselves and loved ones. School isn't the same without you but we will be together soon. Keep smiling and keep listening to your grown ups!
Have a lovely weekend!
Love from
Year 1 x