Friday 15th January
Good morning everyone, happy Friday!
What a busy week you have had learning from home! We hope you enjoy your learning today!
Phonics
For Letters and Sounds today, start with a tricky words song. Challenge your self by just listening to the song and see if you can remember how to spell each word.
Now choose one the tricky words you have read and put it into a simple sentence to write. Repeat this with 2 more tricky words.
English
Today we will begin by reading the story of 'The Gruffalo'. You can listen to the story or you might want to read the book if you have a copy at home.
For your writing task today, please think about the Gruffalo and try to write some sentences that describe him. Please remember to use a capital letter to start your sentence, finger spaces and a full stop at the end. Julia Donaldson describes what the Gruffalo looks like throughout the book but there are other things you could write about too.
Maths
Write the number facts from 10 to 20 systematically.
E.g.
10+0=10
10+1=11
10+2=12
10+3=13
Today we will continue making number facts to 20. Click here for White Rose Maths resources which provide a video for each day of the week. You can complete the suggested activity they offer or the one below.
For maths today you will need your tens frames and counting objects. You will also need to draw or print a part-part-whole model. Make sure it if big enough to fit your counting objects in.
First use your tens frames and show 6+4=10.
Now using you part-part-whole model repeat the same calculation. The 2 parts are the numbers you are adding together (6 and 4) to make the 'whole' (10).You can put your counting objects in to represent the quantities or use your number cards.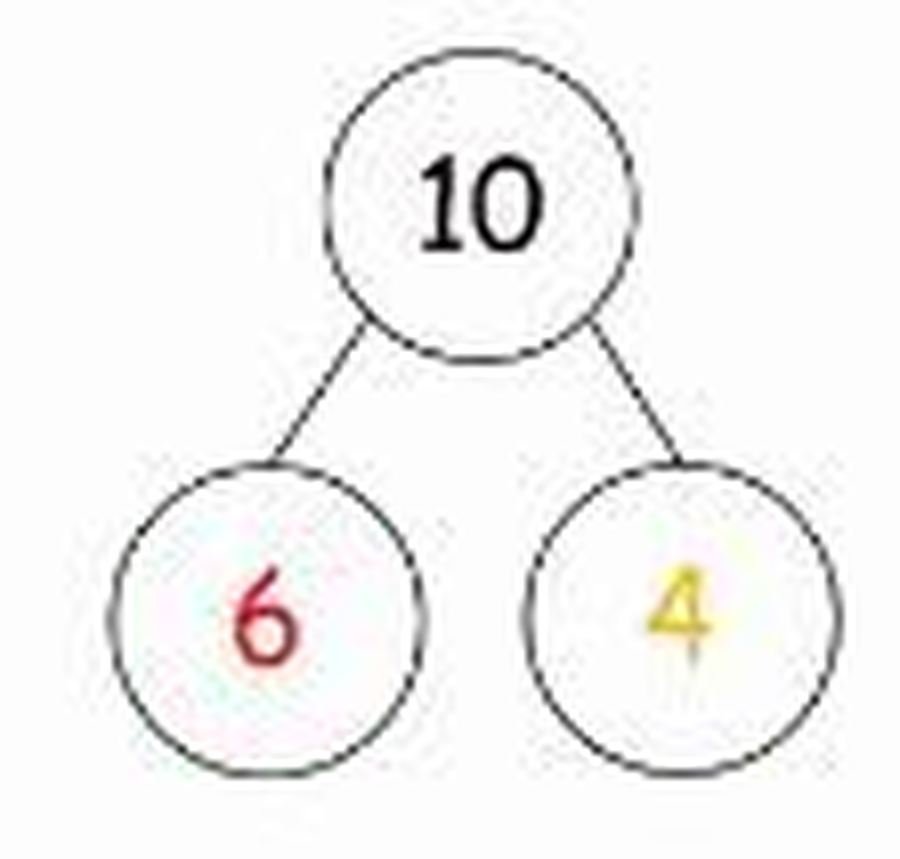 Now we are going to practise what we covered in yesterdays maths lesson and use our knowledge of number facts to 10 to make number facts to 20.
Can you show 16+4=20.
Did you remember to add 10 to the 6 to make 16? And then 2 lots of 10 totals 20?
Can you now show 16+4=20 in your part-part-whole?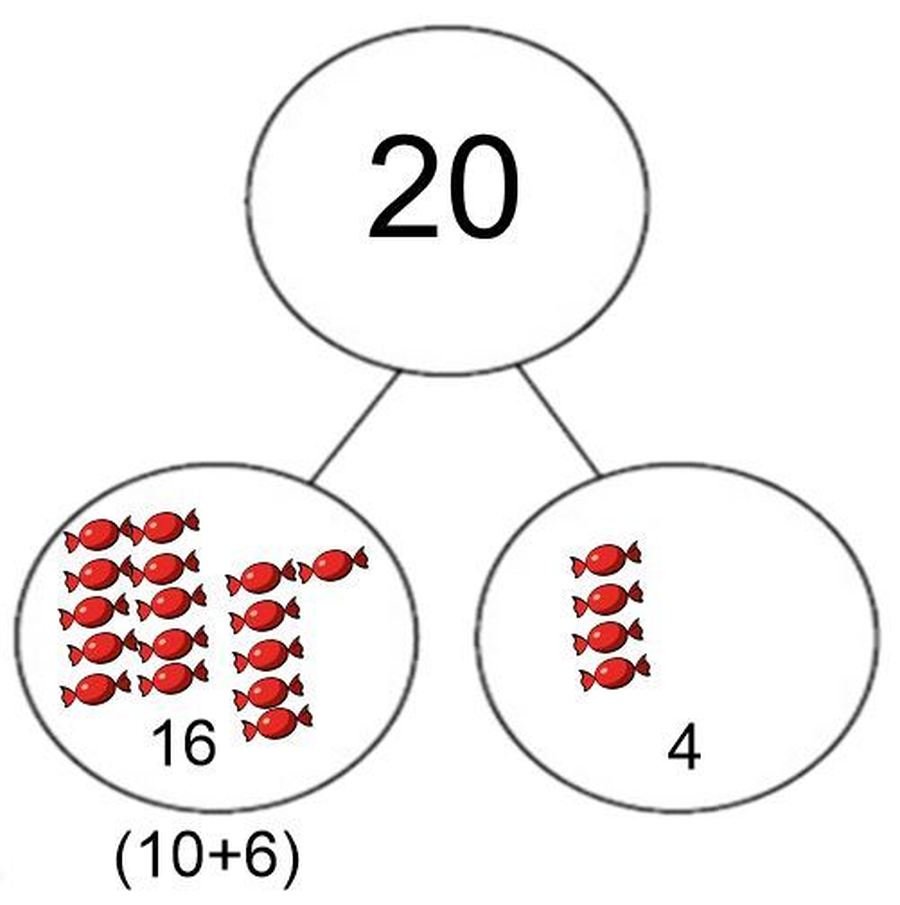 By repeating this method, work with your adult and take it in turns to create number facts to 20. Start with one person saying a number (e.g. 12) and the other person making the corresponding number (8) needed to make 20.
When you feel confident with knowing your number bonds, try the 'I say, you say tennis' game you played last week. Begin with number bonds to 10 and then work up to 20.
Game: I say, you say tennis.
Teach somebody how to play I say, you say tennis. Ask them to be on and to fire numbers at you. Start with numbers up to 10, then move onto number within and up to 20. Remember to keep the pace quick.
e.g. Serve a 6, return a 4. (Making 10)
Hit a 3, return a 7; hit a 1, return a 9, etc.
Come and See- Special People
In the previous Come and See lesson (See Wednesday's lesson), we found out about the special people in church and the different roles they have. Can you remember any of them? What was their special job? Did they have to say or do anything that was important?
Choose one of these special people in the church. Draw a picture of them and write a sentence about their role within the church.
During lockdown our churches are currently closed, and parish families are unable to attend Mass. If you have any time during your time at home, you can access Mass on You tube. Click on the link to watch Masses at St Margaret Mary's Church.
Friday also means Golden Time! You can have a bit of free time to play with your toys, get your crafts out, read for pleasure or watch a film (maybe you could watch 'The Gruffalo's Child'). It is time to unwind for the weekend after your busy week of working.
We hope you have all managed to set up your Seesaw account for next week. We are looking forward to hearing from you and seeing all the hard work you are doing.
Have a fantastic weekend and stay safe!
Love from
Year One x