Reception Week Beginning 4th May
Hello Reception,
Please click the link below to enjoy a weekly Collective Worship with your family.
I hope you are all keeping safe and well and using your time at home to have fun and to learn new skills. I have a little boy and girl who are really using their time at home to learn new life skills. My little boy is very proud of himself at the moment because he has just learnt how to ride his bike without stabilisers and to tie his shoe laces all by himself! And my daughter has discovered she really enjoys baking and is making lots of yummy fairy cakes for us. We have been so fortunate that the weather has been warm and sunny whilst we have been at home. I'm sure you have been getting fresh air and enjoying the sun. Everything looks so much nicer in the sunshine!
Although we can't go to visit interesting places like museums or a zoo, we have been using the internet to do virtual tours of museums and we saw lots of wonderful animals at the Chester Zoo virtual tour. It felt like we were actually there! Even though we have to stay home, there are so many different things we can do to keep ourselves active and busy.
I'm sure you are doing some school work to keep you busy too. Here are some activities that can help to keep occupied:
Space
Our topic this week at school would have been Space. Maybe you could do some research on Space using the internet and non - fiction books. Look into the night sky, what can you see? There is so much to discover about Space and lots of interesting facts to learn about the solar system.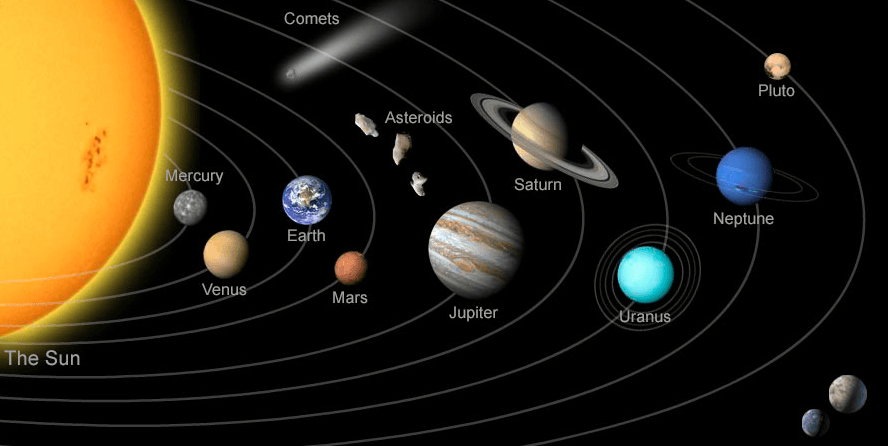 Literacy
You could record all the interesting facts about Space you have discovered in your own non-fiction book. You can find a template for your Non-Fiction book by clicking on this link Space booklet.
You may also have the Book creator App at home to create your own Non- Fiction book.
You may like to read this story 'Aliens Love Underpants' by Claire Freedman with your grown up and try to hear all the rhyming words.
You can find the story on YouTube by clicking this link Aliens love underpants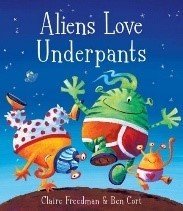 Expressive Art & Design
Here are some ideas for art activities that you may like to do that are linked to Space. You may want to make your own rockets to help you fly up to Space using empty plastic bottles: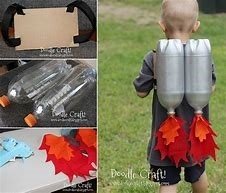 Or you could make your own rockets using empty toilet rolls or kitchen rolls: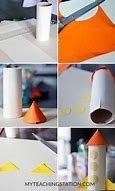 Or maybe you can create your own alien using paper plates or even design a pair of underpants for the aliens in the story!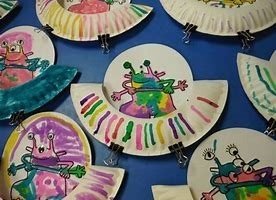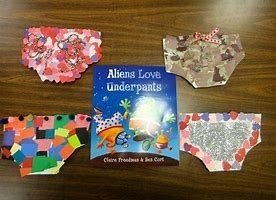 There is so much to make and do using things that you can find in your house and it is always so much fun to get creative.
Phonics
I hope you are all using all your phonics skills to help with you reading and writing. If you would like to do more phonics learning, you could ask a grown up to help you find some interesting lessons on the internet (The Department of Education are posting daily lessons to support 'Letters and Sounds'). All you need to do is follow this link:
https://www.youtube.com/channel/UCP_FbjYUP_UtldV2K_-niWw
Also, you can find lots of phonics games and ideas on the following website:
Remember to keep practising your handwriting too!
https://www.teachhandwriting.co.uk/cursive-letters-refiners-choice-3.html
There are also some very useful tips available on the teach writing website if you are finding handwriting tricky.
https://www.teachhandwriting.co.uk/overcoming-handwriting-difficulties.html
Maths
You may have been using BBC Home schooling and White Rose to help you with Maths. My children have really enjoyed using them with their Maths work. In school, we would have been learning all about number 19 and finding lots of different ways to make it. How can you represent 19 using things at home?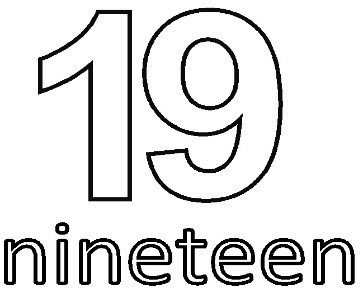 If you have playdough and some straws or little sticks, you try to make your own alien like the ones in 'Aliens Love Underpants' with 19 legs: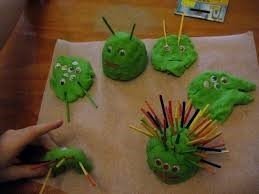 Maybe you could walk 19 steps and see how far that takes you for a little bit of exercise. You may have lots of coloured pencils that you can count out up to 19. A grown up could help you to find different ways to make 19 e.g. 17+2=? 10+9=?
You could use anything in your house find different ways of making 19!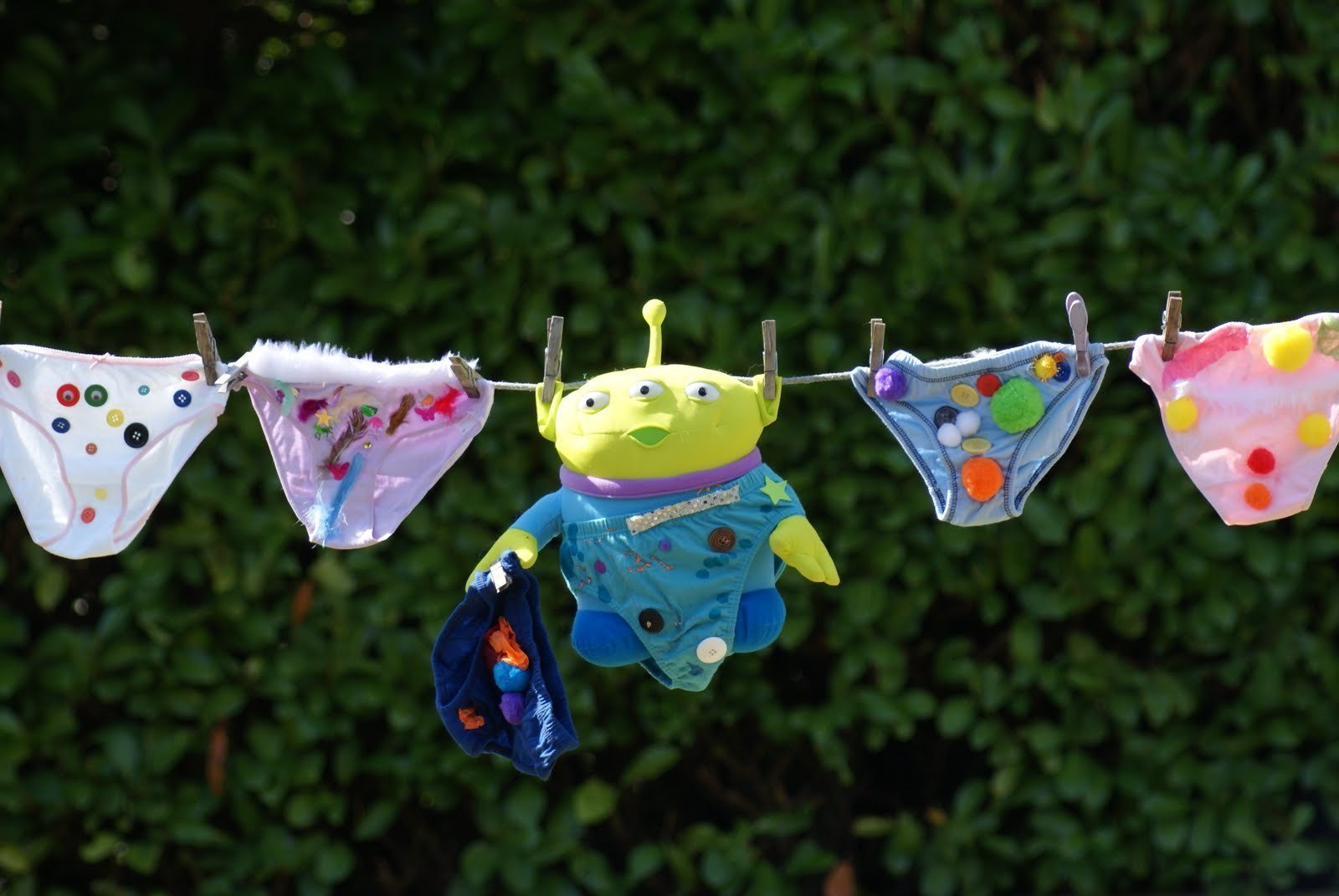 How many pairs of socks make 19? Is there an odd on out?
Come and See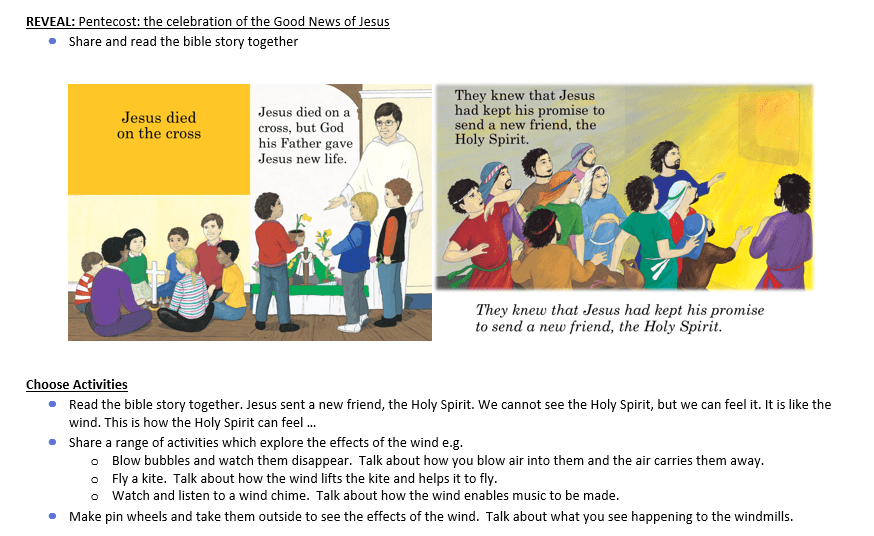 Well, there are lots of ideas and activities that can keep you busy whilst we are staying at home and when we are able to come back to school which will hopefully be very soon, we are going to have lots of skills and good news to share with each other. I can't wait until we can see each other again as I am missing you all lots! In the meantime, stay safe and big hugs
Love from
Mrs Curran xxxx