Reception Week Beginning 29th June
Readathon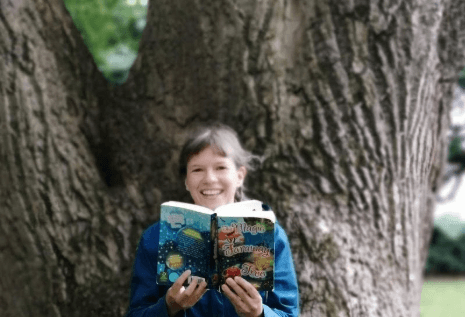 Join Mrs Henderson this Sunday 5th July at 12:00, as she reads 'The Faraway Tree' by Enid Blyton live on YouTube.
She will be raising money for Pavilion Preschool's desperately needed new building.
Please follow the link to her YouTube channel. I am sure you will thoroughly enjoy it!
https://www.youtube.com/watch?v=TsPLwHWXs0I&feature=youtu.be
Hi Reception,
We hope that you have all had a lovely week and managed to complete some of the work that we have shared on our Reception page. Please make sure that you stay in touch with your class teacher using their email address. Please try to send an email each week so that we can see how you are getting on with working from home. Thank you
Please click the link below to enjoy a weekly Collective Worship with your family.
Phonics
Please continue to use the letters and sounds lessons provided by the DFE. They are very useful to keep you going with your phonics learning. The Phonics Play website is great too.

Teach Your Monster to read is also an excellent app for Phonics and is completely FREE to play on desktop and laptop computers. Their app is no longer FREE to download but it is still available at a reduced price from the App Store and Google Play.
This week we will be continuing our topic all about 'Animals'.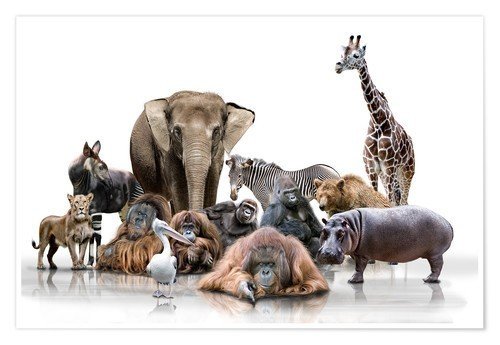 Did you know Knowsley Safari Park and Chester Zoo are back open? How exciting!
As part of our topic about animals, maybe you would like to go on a family trip to learn more about animals.
You could ask everyone in your family to pick their favourite animal and try to find those animals at the zoo/safari park.

You could try to find out interesting facts about the different animals at the zoo.
However, if you are not able to visit the zoo, do not worry as Chester Zoo is still uploading their virtual tours - https://www.youtube.com/c/chesterzoo/live.
Reading
I hope you have been enjoying lots of Animal books at home. Some books contain information and facts, we can these Non-Fiction books. Books that contain stories are known as Fiction books.
This week you could sort your books into Fiction and Non-fiction.
Literacy
This week, we thought you may enjoy finding out some information about your favourite animal. You could use the internet, with the help of your grown up, to research your favourite animal.
Suggested activities
Think about…
What interesting facts can you find out?

Where does your favourite animal live?

What do they like to eat?

What do they look like?
You could choose to create an information book of your own, a poster or even a video presentation.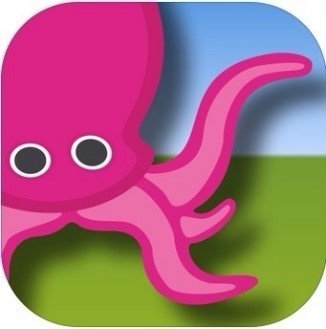 DoInk is a Green Screen app that enables you to create videos with a variety of backgrounds.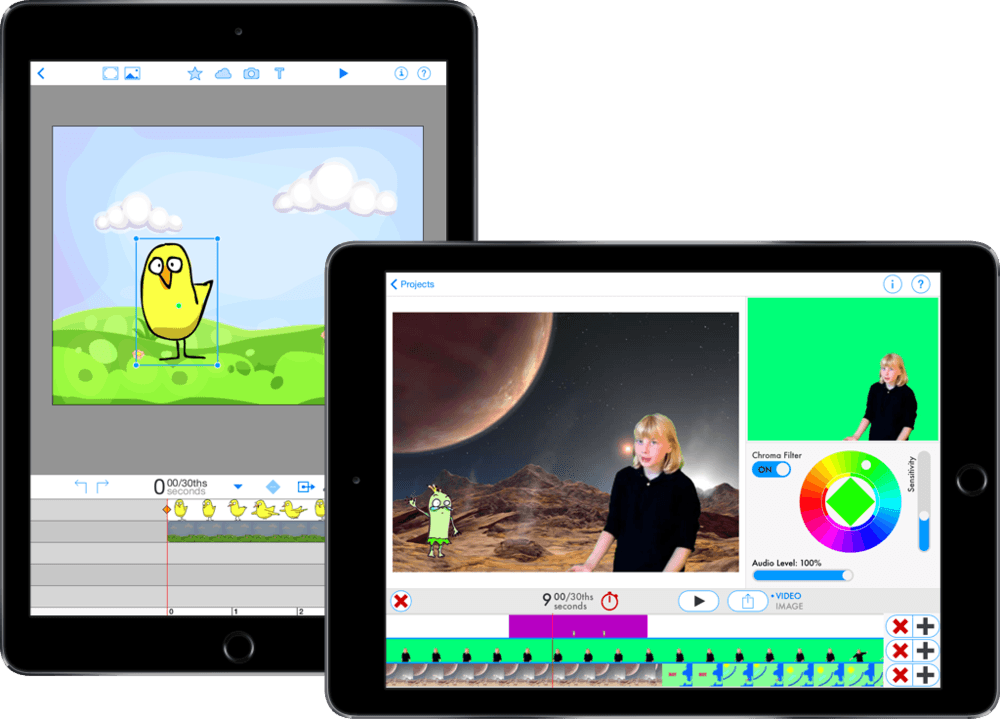 Remember to ask your adult to send a photograph or video of your work to your teacher.
The World
Last week you looked at sorting animals into categories.
BBC bitesize has lots of interesting videos all about different animal groups. You can learn about mammals, reptiles, fish etc by clicking the different videos.
https://www.bbc.co.uk/bitesize/topics/z6882hv
You could build your own small world Zoo or Safari park. You could think carefully the animals and their environments.
Could you label the different areas?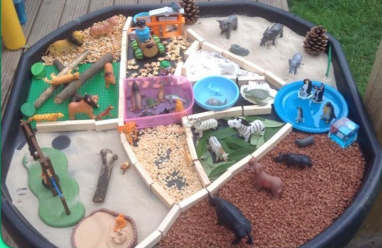 Maths
There are still lots of ideas for maths being shared on https://www.bbc.co.uk/bitesize/subjects/zr99cqt and White Rose Maths to help you to keep up to date with your learning.
Last week we were learning all about doubling.
This week we will be learning about number patterns.
Suggested Activities
A great game to play is paint the squares https://www.topmarks.co.uk/learning-to-count/paint-the-squares
Paint the Squares Number Charts is an interactive way to explore number patterns such as odd and even numbers, counting in multiples of 2, 5 and 10 and investigating one more and one less.
You can choose the number chart 0-30 or if you are feeling ready for a challenge, you could look carefully at a hundred square.
You could make your own hundred square puzzle and see if you can put the hundred square back together.
Missing numbers
Make a number track to 20 using number cards or post it notes. Close your eyes and ask a family member to remove a number. What number is missing?
Challenge: remove 2 or 3 numbers.
One more or one less
Using a number track or hundred square, investigate one more and one less.
E.g. what number is one more than 7?
What number is one less than 12?
Oak National Academy Online Lessons related to number patterns
https://classroom.thenational.academy/lessons/ordering-numbers-up-to-20
https://classroom.thenational.academy/lessons/finding-one-more-than-a-number-to-20
https://classroom.thenational.academy/lessons/finding-one-less-than-a-given-number-e13f02
https://classroom.thenational.academy/lessons/exploring-one-more-and-one-less
https://classroom.thenational.academy/lessons/patterns-and-ordinal-numbers
Expressive Arts
Junk Modelling
Could you make your favourite animal using household objects?
Darrell Wakelam is a 3D artist who makes interesting sculptures from cardboard and masking tape.
For lots more ideas, visit Darrell's website https://www.darrellwakelam.com/downloads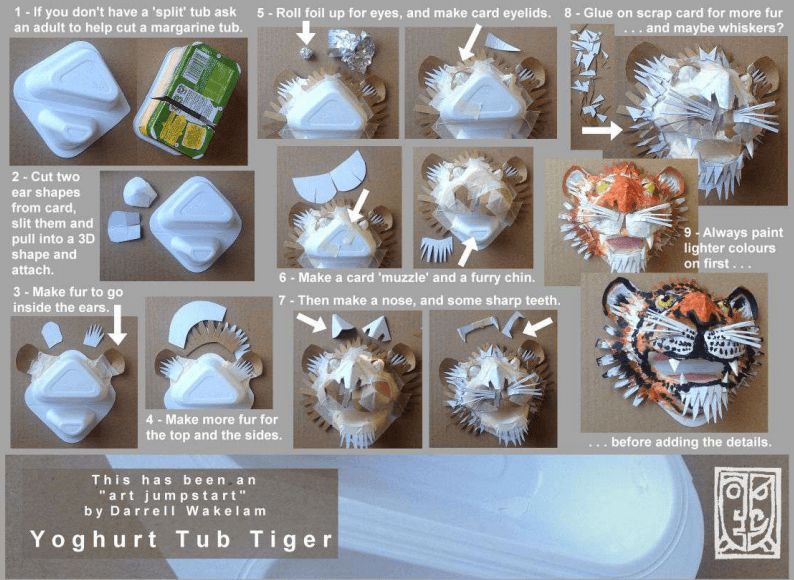 Have you got any animal figures at home?
When it is sunny outside, you could explore shadow drawing to create some animal drawings or paintings.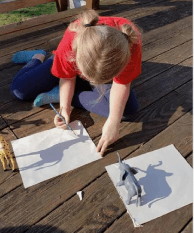 Physical Development
Super movers is a fun way to get active and learn at the same time. There are a variety of videos to choose from.
https://www.bbc.co.uk/teach/supermovers
Come and See
OUR WORLD - REVEAL
God gave us a wonderful world
Children may recognise some words and phrases in the scripture from Genesis.

Children may recognise that people want to take care of the world and share with others because they believe that God said, "Take care of my world!"

Children may be able to say what they wonder about and how we can all work together to care for the world
Read this to the children:
God made the world and everything in it. He saw that it was all good.
He made the sun and the stars, the sea and the land, the plants and the trees, the animals and the fish. He made people and he told them to enjoy the world and look
after everything in it that he had made. (adapted from Genesis)
Print a copy of the poster, 'God Made Our World' (see below)
Ask them what they love most about God's world? Is there anything they love that they would like to see on the poster?
Ask the children to draw their own world, inviting them to draw things that they love most about God's wonderful world. Talk about what they have included and why. Remind them of the things they saw on their nature walk.
Encourage children to spend some time looking at and exploring the poster.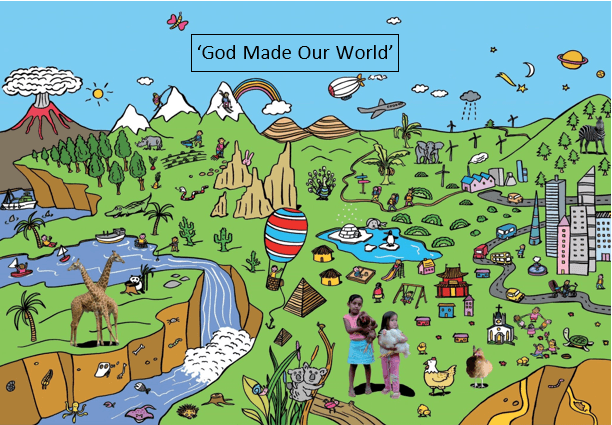 Gather together as a family around your pictures of the world and say your own Thank you prayer for our wonderful world.
We hope you enjoy the activities this week and we look forward to hearing from you all again.
We miss you all lots and hope you all stay happy, safe and well.
Love from all the Reception teachers x