Reception Week Beginning 15th June
Good Morning Reception,
Thursday is a special day where CAFOD (Christian Aid for Overseas Development) are launching a national assembly called 'Creating a Hopeful Summer'. It launches on their YouTube channel at 10 a.m. Here is the statement from CAFOD which gives you the necessary information to join in.
'Our school community looks forward to joining others during @CAFOD's assembly this week. Please follow the link www.cafod.org.uk/schoolstogether at 10am on Thursday to hear more about hope in the time of coronavirus.'
We hope that you enjoyed last week's learning activities all about snails. Lots of you have messaged to say that the story 'Snail and the Whale' is one of your favourite stories. All the teachers have really appreciated receiving your lovely emails and photographs from your half term holiday and also your wonderful work about snails.
Keep up the hard work. We are so proud of you all.
Please continue to check the website for updates, we will continue to add activities throughout the week.
This week we will be continuing our topic all about 'Snails'.
Please note: All website links and resources to download are highlighted blue.

Literacy
This week's story is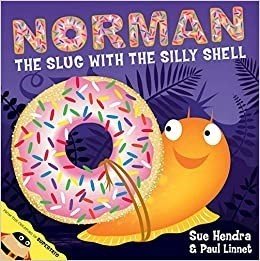 Some of you may have this book at home, if not, please click on the link below.
https://www.youtube.com/watch?v=a604QAwUAeE
Suggested Activities
Monday - Read the story 'Norman the Slug with the Silly Shell'. Look at author, illustrator and blurb.
Tuesday - Show children PowerPoint of other possible shells for Norman.
Ask the children why they think each item would be a good shell.

g. a biscuit because when Norman gets hungry he could eat it. An alarm clock because he would never be late etc.
Use the different images to add to the slug to create a snail. Children write a sentence to go with their picture.
Wednesday – Look at the speech in the story. What does Norman say? What do the snails say to Norman?
Thursday - Retell the story in your own words
Friday - At the end of the story, Norman used a piece of underwear for his shell and said that he wanted to fly. Talk about what might happen next in the story.
Phonics
Please continue to use the letters and sounds lessons provided by the DFE. They are very useful to keep you going with your phonics learning. The Phonics Play website is great too.
Reading
There are lots of resources available on the letters and sounds website, if you are looking for words or sentences to read at home. http://www.letters-and-sounds.com/
We have attached Phase 2 and Phase 3 sentences to read at home. You can write out and copy the sentences yourself or print off (if you have access to a printer available)
Could you draw a picture to match the sentence to show your understanding?
Maths
There are still lots of ideas for maths on https://whiterosemaths.com/homelearning/early-years/
You can also find daily lessons by visiting https://classroom.thenational.academy/subjects-by-year/reception/subjects/maths
Tuesday - Watch the video of the Snail Olympics. Talk about which snail came 1st, 2nd, 3rd, 4th or 5th
Wednesday - Sharing items between 2 equal groups
Thursday - Sharing items between 3 equal groups
The World
To find out more information about slugs and snails.
How are slugs and snails different?
Watch time lapse of snails - https://www.youtube.com/watch?v=acuoZeILLiE
Expressive Art and Design
This week, you could create your own snails using food.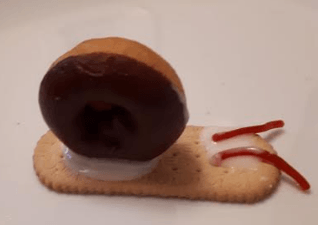 Or make your own 'Norman the Slug with a Silly Shell' using a paper plate.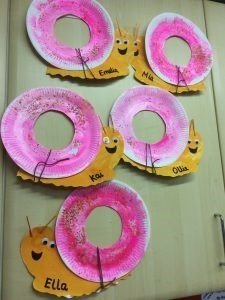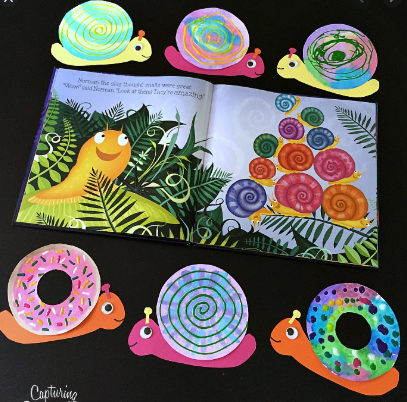 Come and See
This week we will be continuing this topic and moving on to the Reveal section.
Please read the story to find out what Jesus and his friends did together.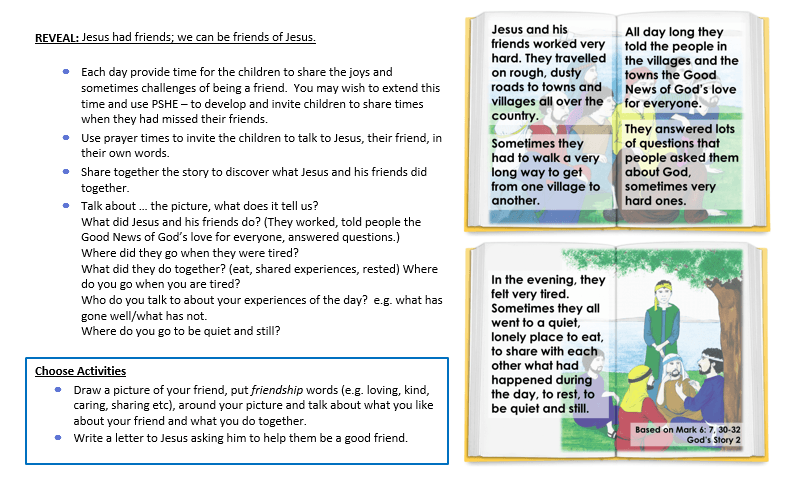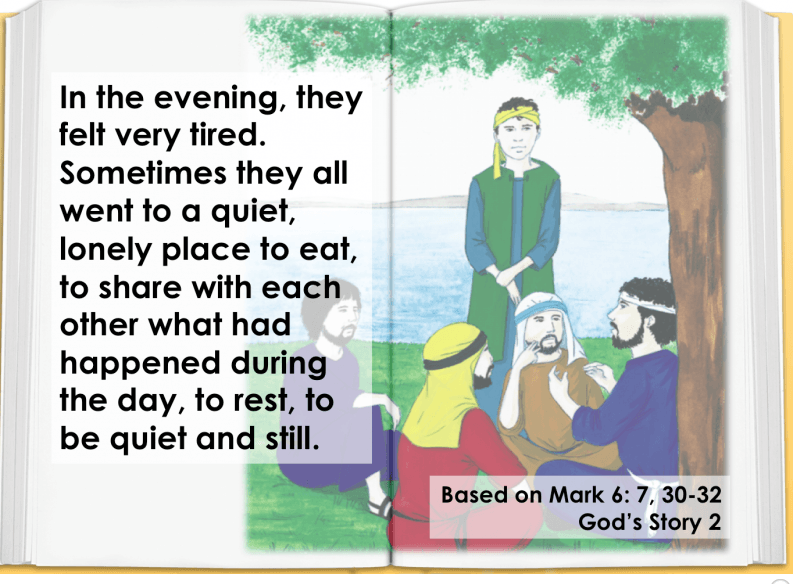 Well Reception, we hope you enjoy this weeks learning activities. Please continue to send us lots of photographs and let us know what activities you enjoyed.
We miss you all so much!
Keep washing your hands and stay safe.
Love from
The Reception Team x