Nursery Week Beginning 4th May
Week beginning Mon 4th May 2020
Hello Nursery Children,
Please click the link below to enjoy a weekly Collective Worship with your family.
We hope that you enjoyed playing shop last week at home. Did you manage to make prices and play with real coins? Well, this week, we have a very important celebration day on Friday; it is VE Day = Victory in Europe day: to mark the end of World War 2 on the 8th May 1945. This Friday we mark the 75th anniversary of VE Day. So, this week's People Who Help Us focus will include VE day celebrations and the role of the Armed forces who protect our country and others.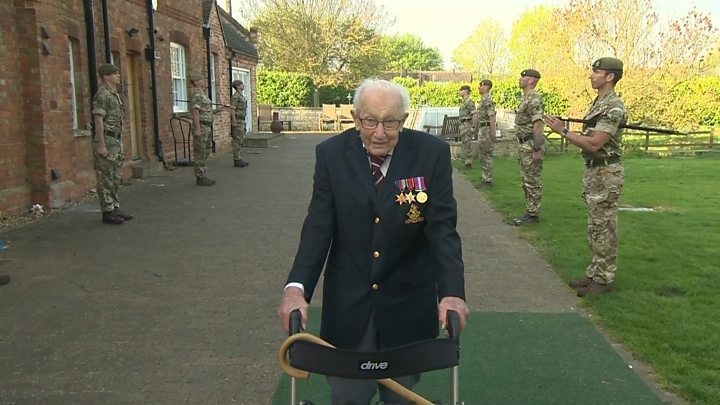 Physical Development
Captain Tom Moore served in the British army during World War 2. He has recently turned 100 years old but more astonishing that that; he has raised more than 28 million pounds for the NHS (National Health Service)! He achieved this by walking 100 laps of his garden over a few weeks.
Your challenge is to complete 100 exercises of your choice: Jumps on a trampoline, laps of your garden, touching your toes 100 times or something else.
To be in the Armed Forces, you have to be very fit. With your grown up, organise your very own army assault course. The picture is just to give you some ideas so don't worry if you haven't got all of this equipment – just use what you have at home and have FUN!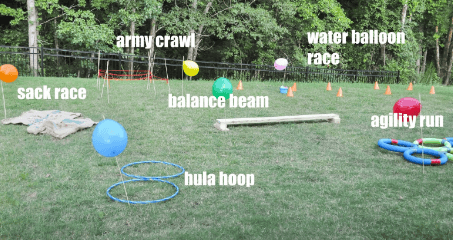 Knowledge and understanding of the world
Soldiers don't just fight in wars and battles – a lot of their job involves helping. Soldiers helped towns during the recent floods to build flood defences, they build and repair bridges and they are helping the emergency services and key workers during this Lockdown. They also rescue people who are lost or frightened.
Activity: Army search and rescue. Ask a grown up to hide a teddy bear and then you pretend to be a soldier, look out for traps and the enemy and rescue the teddy from danger.
Personal, social and emotional development
When World War 2 ended on 8th May 1945; people celebrated in their communities with a street party. This can't happen this year due to social distancing, but you could organise a VE day celebration picnic in your garden if you have one or on the living room floor. Maybe you could help to prepare the picnic and then gather your teddy bears for company and enjoy!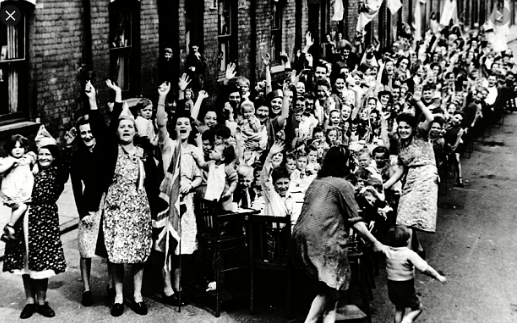 Expressive arts and design:
This song was sung by Dame Vera Lynn 'The Forces' sweetheart. People are singing it now as they are thinking about meeting up with their family and friends again once the country can get back to normal. You could play this song at your celebration on Friday: https://www.youtube.com/watch?v=HsM_VmN6ytk
Make a Union Jack flag or bunting to decorate you house/garden for your picnic.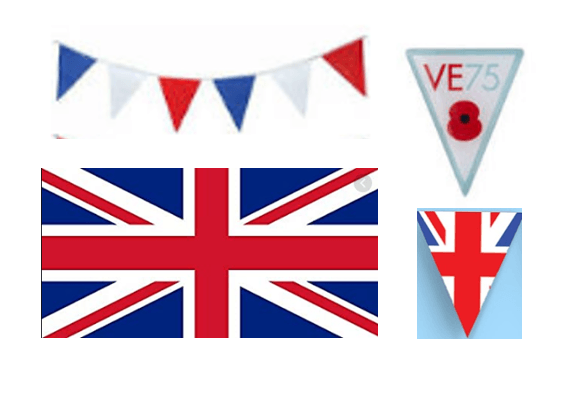 RE
Key questions.
What do you see in the picture?
What do you think the people are enjoying?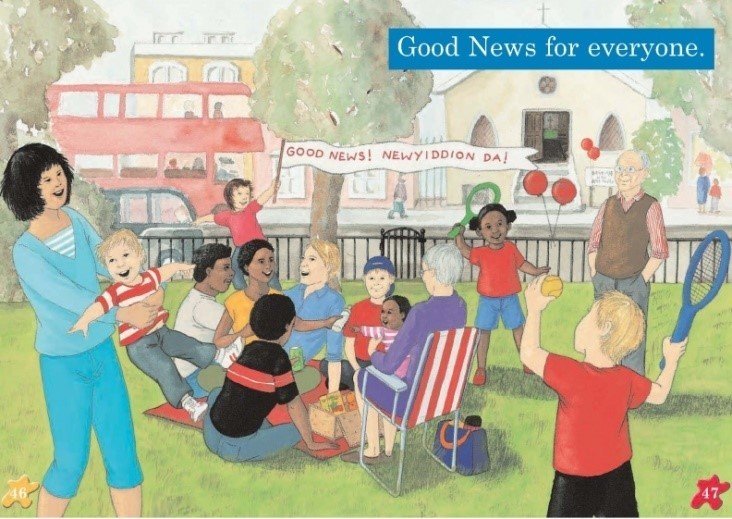 Activity:
Practice dancing with red, yellow and orange streamers (Colours of the flames/tongues of fire).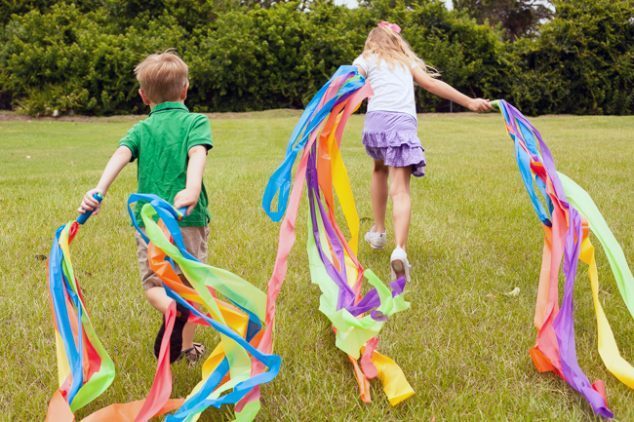 We hope you enjoy celebrating VE day
Goodbye,
from the Nursery Team x