Nursery Week Beginning 29th June
Hi everyone, we hope you are all well and having lots of fun. We hope you enjoyed some of the dinosaur activities from last week. We are going to continue with some more dinosaur themed activities this week, we hope you enjoy them.
Please click the link below to enjoy a weekly Collective Worship with your family.
Numbers
Can you create these Numicon patterns using stones or counters…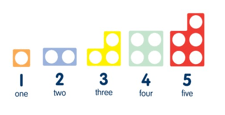 You could practise writing some numbers on this dinosaur number sheet.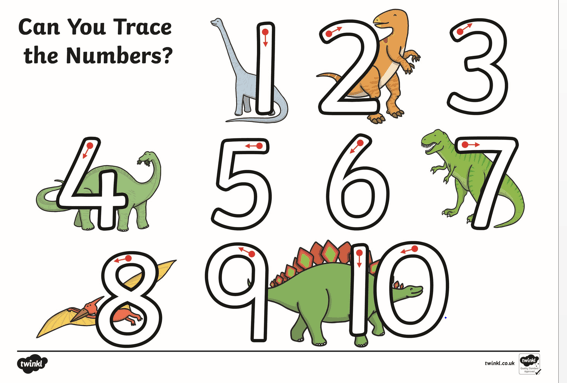 Phonic Challenge
When you are sharing books this week see if you can pick out some letters at the beginning of the words in the story. Focus on the letter at the beginning of your name or the letters s, a, t, p, i, n. You could sing some of the jolly phonic songs as well! https://www.dailymotion.com/video/x3w26z8
Writing
How many different ways can you practise writing your name this week? Here are some suggestions but I am sure you can think of some fun ways yourself! Use a range of writing materials – pen, pencil, crayon, paint. Go outside and use chalk to write on the ground or a wall. Use water and a large paintbrush to go over the chalk and wash it away! Put sand or a layer of anything you have in a tray and write your name with your finger or a brush. Use a squeezy bottle of water or a water pistol to write it in water on the ground outside.
Knowledge and Understanding of the World
You could go for a walk with your grownups and collect some stones to make a dinosaur play area in the garden or on an old tray or bin lid. If you made dinosaur fossils last week you could add those and maybe some grass or plants.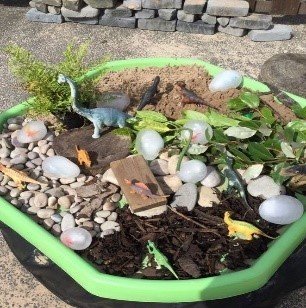 Expressive Arts and Design
Have a go at making one of these funky rainbow dinosaurs. You need to have a look in your recycling bin for a tube to make the legs. You might have a paper plate you could cut in half to make the body or any other paper would work just great.
We've all enjoyed making rainbows recently and spotting them when we go outside.
You could put this one in your window as well.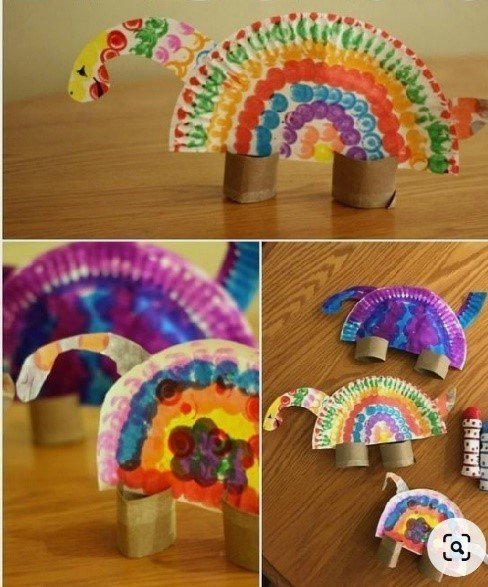 Physical
Ask your grown up to read this dinosaur rhyme to you. Can you join in with the actions? Practise saying it with your grown up too.
Maybe you could add some more verses?
We'd love to hear your ideas!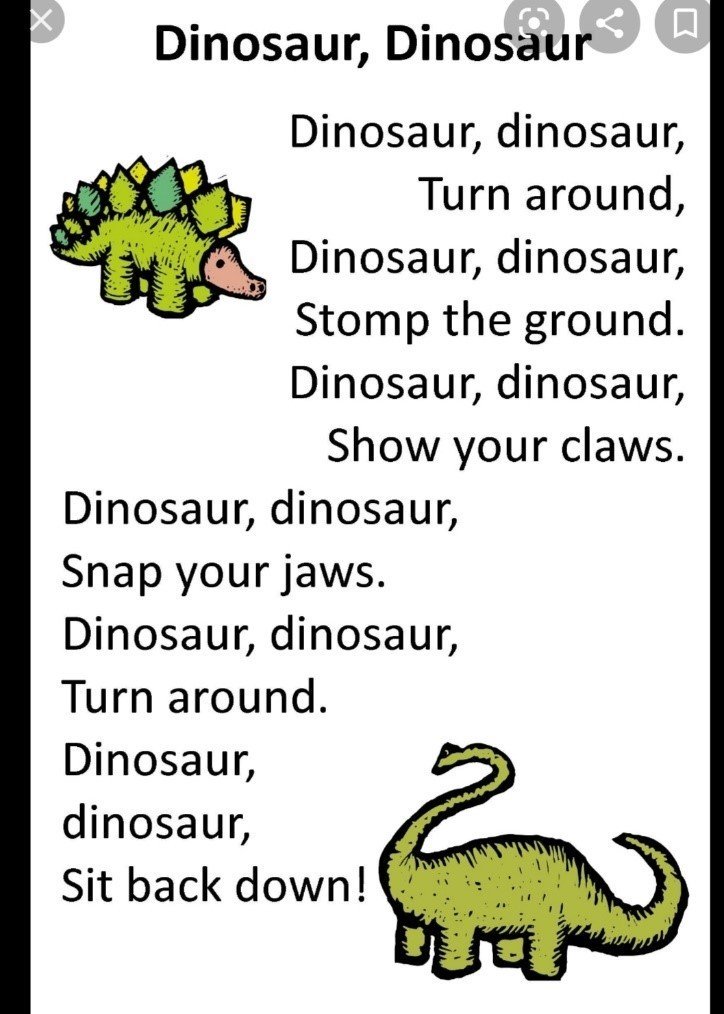 RE - OUR WORLD - REVEAL
God gave us a wonderful world
Children may recognise some words and phrases in the scripture from Genesis.

Children may recognise that people want to take care of the world and share with others because they believe that God said, "Take care of my world!"

Children may be able to say what they wonder about and how we can all work together to care for the world
Read this to the children:
God made the world and everything in it. He saw that it was all good.
He made the sun and the stars, the sea and the land, the plants and the trees, the animals and the fish. He made people and he told them to enjoy the world and look
after everything in it that he had made. (adapted from Genesis)
Print a copy of the poster, 'God Made Our World' (see below)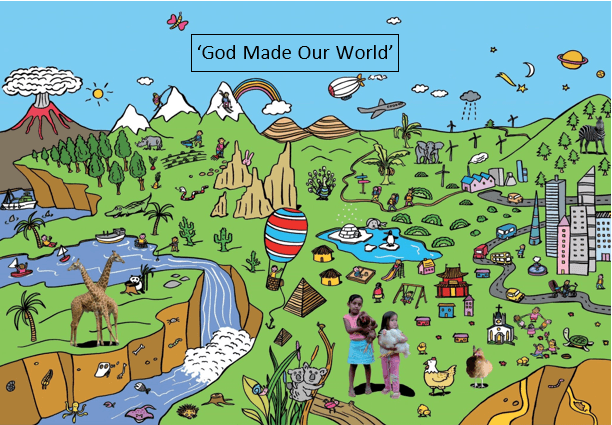 Ask them what they love most about God's world? Is there anything they love that they would like to see on the poster?
Ask the children to draw their own world, inviting them to draw things that they love most about God's wonderful world. Talk about what they have included and why. Remind them of the things they saw on their nature walk.
Encourage children to spend some time looking at and exploring the poster.
Gather together as a family around your pictures of the world and say your own Thank you prayer for our wonderful world.

'God Made Our World'
We hope you enjoy the activities this week and we look forward to hearing from you all again.
We miss you all lots and hope you all stay happy, safe and well.
Love from all the nursery teachers.
xxx