Nursery Week Beginning 27th April
Hello to our wonderful Nursery children,
We hope that you enjoyed learning about some of the important jobs in the NHS last week such as: Doctors, nurses, cleaners, receptionists, cooks etc. This week, continuing the theme of People Who Help us – we are going to focus on many of the people who work so that we can eat our lovely meals at home.
Shopkeepers, delivery drivers, farmers etc.
RE – Good news
https://www.youtube.com/watch?v=xtokHQOmFu0 – Pentecost story on You Tube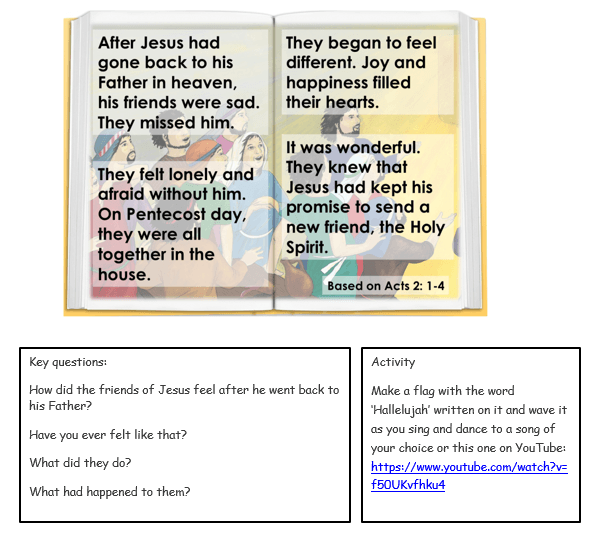 Mathematics
When you go out for your walks this week, try to count how many lorries/trucks you see. There are many truck drivers working to bring food to the supermarkets or to your home.
Things to spot:
How many do you see each day and compare the numbers – spot the number on a number line – was it more or fewer than the previous day?
How many wheels do you see on the trucks/lorries? Are all of them being used on the ground?
Which was the longest truck you saw? Which was the shortest?
Role Play
Gather tinned and packaged goods from your cupboards and create a shop.
Will you be the customer or the shop assistant?
How much will you charge for each item?
You could make price tags with the maximum price of 10p and use 1p coins to count the correct amount.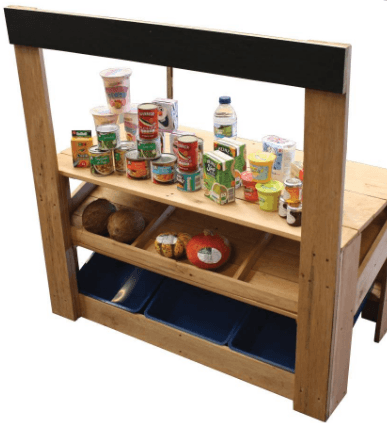 Writing
You could help your grown up to write a shopping list and think of the first sound that you hear in each word.
You could then look for that letter on an alphabet strip.
For an extra challenge you could try to write that letter.

Reading
Can you think of words that rhyme with:
Shop (hop, bop, top)
Till (hill, bill, mill,)
Knowledge and Understanding of the world
Watch the video – Come Outside and learn about bread. https://www.youtube.com/watch?v=BGb8ZFgNDhc
We hope that you enjoy thinking about the Key workers that help to get food on our tables. Don't forget to say, "Thank You" to your grown up for all of the wonderful things you have to eat at home.
We will write to you again via the website next week. Until then, keep washing your hands before you eat and keep smiling.
Lots of love from
The Nursery Team
Prayer (This is our school lunch time prayer).
Thank you God for the world so sweet,
Thank you God for the food we eat,
Thank you God for the birds that sing,
Thank you God for everything
Amen