Nursery Week Beginning 20th April
Week beginning 20th April 2020
Hello Nursery Children,
We are delighted to see that you are accessing the website for some top tips whilst learning at home after your Easter break. We are missing you all so much and we want to send a big 'virtual' smile and hug to you all.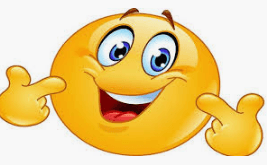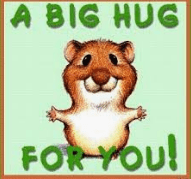 Our topic this half term is: PEOPLE WHO HELP US – (parents/carers: please see our Topic Web for some ideas)
People who help us. Nursery Topic Web.pdf
All our Topic Webs can be found on our main Nursery page by clicking here
This week we would like to think about the People who help us in the NHS.
People_who_help_us._Nursery_Powerpoint[2].ppt
Come and See: Good News - Explore
Please click the link to find out more information about our Come and See Topic - Come and See Nursery 20th April.pdf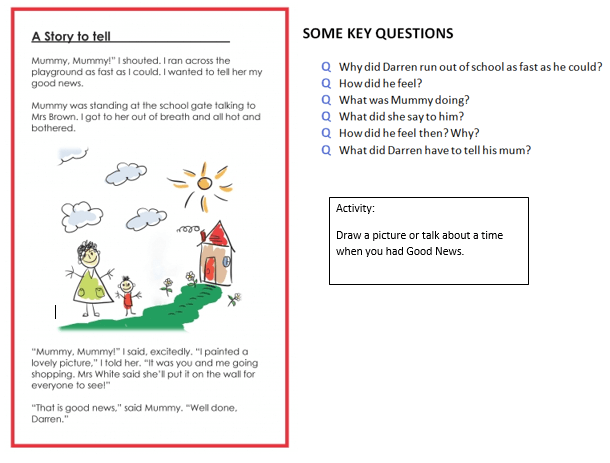 English:
Talk about a time when you were in hospital or visited the doctors. Draw a picture about your hospital visit and label with the help of a grown up.
Maths:
People have been making Rainbows to remind us all to stay safe at home but also to thank everyone who works for the NHS.
Go for a walk and count how many rainbows that you see?
The next day, take a different route for your walk – count the rainbows and compare the numbers from the day before.
Can you find the numbers on the number line?
Role Play:
Create your own hospital at home for your teddy bears. Take their temperatures, give them pretend medicine, bandage up their sore paws etc.
Telephone the teddies relatives to explain the treatment they have had and when they can have visitors or go home.
We have wonderful cleaners in the NHS too – can you help to clean your bedroom ? Or your toy box?
Creative:
Make a Thank you card for the people who work for the NHS and send to your doctors/hospital etc.
Make a 'Get Well Soon' card for someone you know is feeling a little poorly.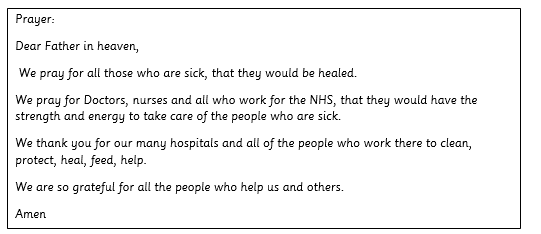 We will write to you again next week. We hope that you have lots of fun.
Take care of yourselves and your grown ups.
From the Nursery Team x