Nursery Week Beginning 15th June
Hello Nursery Children,
Thursday is a special day where CAFOD (Christian Aid for Overseas Development) are launching a national assembly called 'Creating a Hopeful Summer'. It launches on their YouTube channel at 10 a.m. Here is the statement from CAFOD which gives you the necessary information to join in.
'Our school community looks forward to joining others during @CAFOD's assembly this week. Please follow the link www.cafod.org.uk/schoolstogether at 10am on Thursday to hear more about hope in the time of coronavirus.'
We hope that you enjoyed the learning about the importance of looking after you mind last week (it is called mental health) and learning about your emotions too.
This week, for our Healthy Me topic, we will learn why Sleep keeps us healthy.
Mathematics:
Song: 24 Hours in a day: https://www.youtube.com/watch?v=JK14SnxO5Hs
Ask your grown up to draw out a timeline to show 24 hours. Block out the hours where you are asleep and then divide the day up to show the different healthy activities you might do. Talk about it with your family. Who has the most sleep? What comes first, next or last in your day?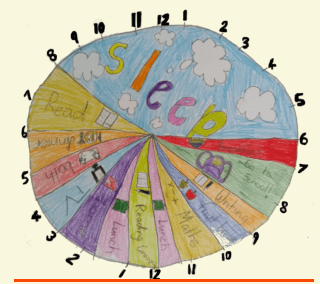 Physical Development – Health and Self care
You may have noticed in your maths activity that you spend a lot of time sleeping. Sleep is important to animals and humans. What the video to find out why Sleep is important: https://www.youtube.com/watch?v=FgCwrumLEhU
Dr Ranj shares how a bedtime routine can help you to sleep well in this video: https://www.youtube.com/watch?v=6oEXGiWV3p8
Discuss your bedtime routine with your grown up. If you haven't got a bedtime routine, make a plan now with your grown up.
Reading
Once, there were two bears but little bear couldn't get to sleep.
'Can't you sleep Little Bear?'
Listen to the story here: https://www.youtube.com/watch?v=u1aJimzuzbg
Writing

Draw a picture of your bed (including your teddy bear).
Can you verbally label the items you have drawn?
Can you hear and say the first sounds in each of the words? (pillow, teddy, book, lamp)
Can you find that sound on the alphabet strip?
Can you hear any more sounds in the words?
Can you write any of those sounds?
Knowledge and Understanding of the World
Watch the video to learn how much sleep some animals need: https://www.youtube.com/watch?v=cbcA7tAjvs4
Creative
Did you have a dream last night? If not, can you remember a good dream that you have had? Why not draw a picture of it and tell your family all about your dream.
RE - Friends
Can you think about the joys and sometimes challenges of being a friend?
Pray each day, talk to Jesus your friend: tell him your joys, your worries and what you are thankful for.
Activity:
Draw a picture of your friend, put friendship words (e.g. loving, kind, caring, sharing etc), around your picture and talk about what you like about your friend and what you do together.
What Jesus tells us about being friends.
Look at the picture below, share the reading and consider what would happen if no-one helped, cared or shared for each other in this picture. Over the next couple of days praise children as they display the qualities of friendship and also take the opportunity when things go wrong to discuss how they feel and make up as friends.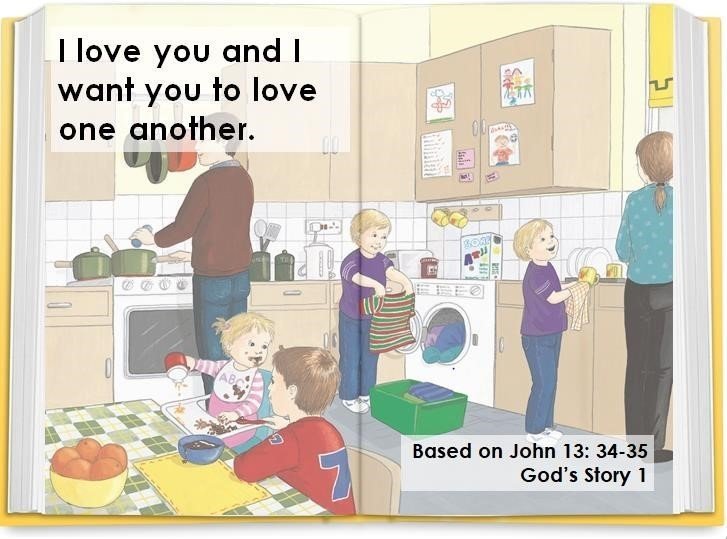 Key questions to discuss.
Q What is the most important thing Jesus tells us about being friends?
Q How are the children in the picture doing this?
Q What do you do to help at home?
Activities to do together with your child (choose any from the list).
Using the picture above, recognise what is happening in the picture and talk about it. Invite the children to talk about how they can be friends at home.
Sing friendship songs together.
Role play showing love and friendship during activities and play.
We hope that you enjoy learning about sleep. Do you say a prayer before you go to sleep? You can say any prayer you like, God is always listening.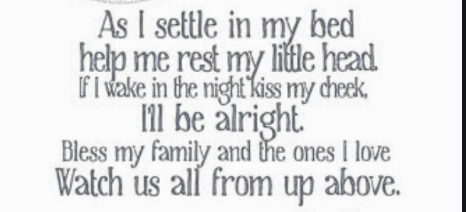 Love from
The Nursery Team