Real Life Maths
WINTER OLYMPICS
Maths is all around us everyday. We have been learning about the Winter Olympics and its history. We also found out about how many medals each country won and the maths used in sporting events such as measure and time.
Look at the table below and use your maths skills to work out the answers to the questions below.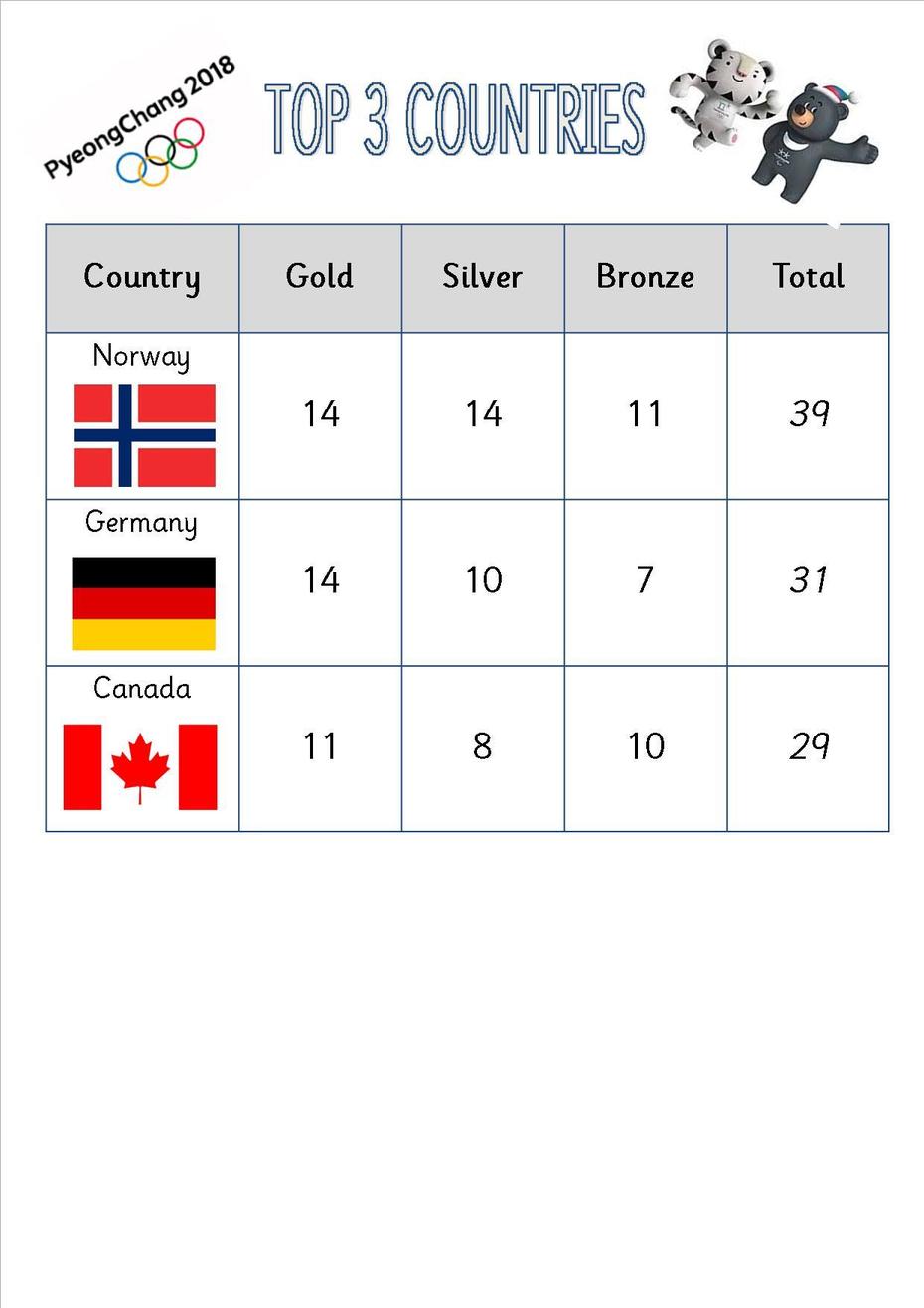 What are the total number of medals of the top 3 countries?

How many more medals did Norway win than Canada?

How many less bronze medals did Germany win than Canada?

What are the total number of gold medals that the top three countries won?

Can you think of your own question?

Please send in your answers to Mrs K.Smith in Class 6.
MATHS IN JOBS
During the week of the 29th of January we had a KS1 careers week whereby we invited parents in to talk about how they use maths in their jobs.
The children really enjoyed talking to the dads and mums and realised the importance of maths in everyday life. We learnt all about how accountants, nurses, taxi drivers, online businesses, builders and office workers use maths day to day. A big thank you to all the parents who gave up their time and talked to the children. It helped the children to give some context to why they learn maths in school and its importance.
EYFS have also been learning about maths in jobs too as part of their 'People who Help Us' topic. They invited the Emergency Services in to talk about and share how they use maths everyday.
MATHS IS EVERYWHERE
We set you a challenge to find examples of numbers in everyday life and celebrate with your child whenever you use maths. We were overwhelmed with the response so we created a display to show all your wonderful activities.