Latest news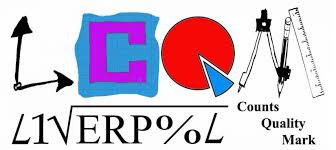 On Wednesday 2nd May, we received the GOLD award for the Liverpool Counts Quality Mark. Well done to all the staff, governors, children and parents who have worked so hard to achieve this award. A special thanks must go to Mrs K. Smith and Miss Wright who worked extremely hard to gain this award.
Click on the logo above to find out all about the exciting activities and projects in maths this year.
You'll find photos from Number Day, Maths Games Afternoon, the Maths Board Game competition, Family Numeracy sessions and much more.
A big thank you to all the parents/carers who filled in our questionnaire about the impact of our maths projects. We are so pleased that we have worked together to raise the profile of maths to support the children's enjoyment of maths at home and in school.
Thank you for your support, enthusiasm and positivity.